It's been 25 years since the first Harry Potter book was published, but J.K. Rowling's series remains as popular as ever with kids and adults who can't get enough of the Wizarding World. Filled with unforgettable characters, fascinating creatures, and maddening mysteries, the Harry Potter books have made an enduring mark on fantasy literature—not to mention leaving millions of readers looking for more books like Harry Potter to read next.
At its heart, the Harry Potter series is a coming-of-age tale that grows along with its young readers. In the first book, Harry Potter and the Sorcerer's Stone, Harry and his friends are 11 years old. It's a great introduction to fantasy books for kids who are roughly the same age. By the last book of the series, Harry Potter and the Deathly Hallows, our favorite characters are all on the cusp of adulthood. The content is darker, written at a higher level, and perfect for readers who've grown up with the Harry Potter series.
What to Read After Harry Potter
But like all good things, these magical books eventually come to an end. Fortunately for young readers and adults alike, there are lots of great options for what to read after Harry Potter that will give you a similar thrill as J.K. Rowling's Harry Potter series and its companion Harry Potter Wizarding World theme park. Here's a comprehensive list of the best books like Harry Potter for every grade level, continuously updated as new fantasy books make their debuts. 
Jump to a Section:
Books like Harry Potter for Young Readers and Teens
Percy Jackson and the Olympians by Rick Riordan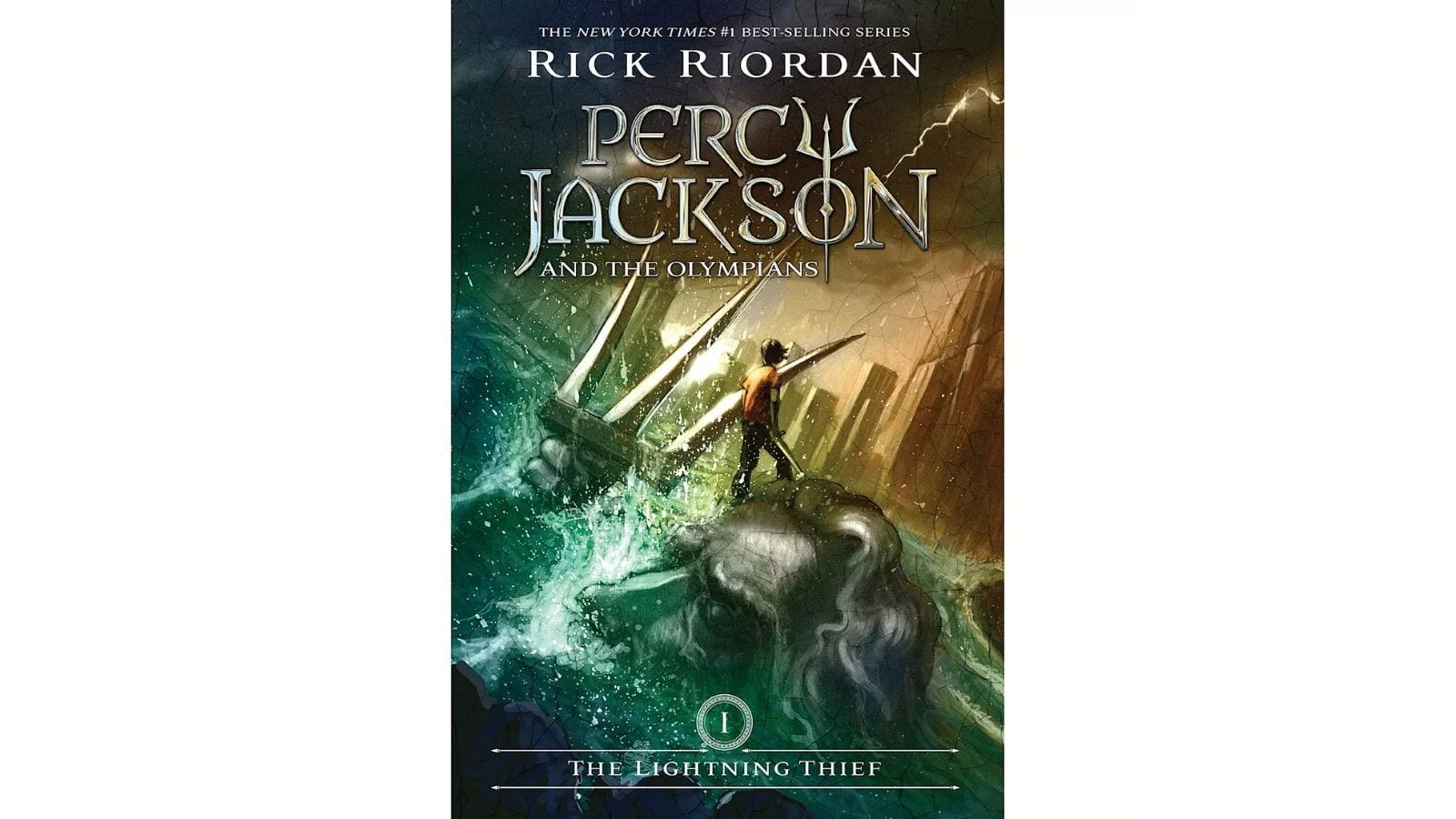 Rick Riordan's Percy Jackson and the Olympians is one of the most popular series to read after Harry Potter. Like the characters in the Harry Potter books, Percy Jackson grows older as the series progresses, with Percy starting as a 12-year-old in the first book and growing older with each book. 
In the first book, Percy discovers that his father is the Greek god Poseidon and is sent to Camp Half-Blood with other kids of divine parentage. From there, he goes on a quest to the Underworld to retrieve a stolen lightning bolt. The five-book series consists of The Lightning Thief, The Sea of Monsters, The Titan's Curse, The Battle of the Labyrinth, and The Last Olympian. 
"If you are a Potterhead, or if you like magic-related books, you'll definitely not get bored," raves one reviewer on Amazon, though others note that this series is less likely to appeal to older teens and adults than J.K. Rowling's more complex Harry Potter books. 
The Witches of Willow Cove by Josh Roberts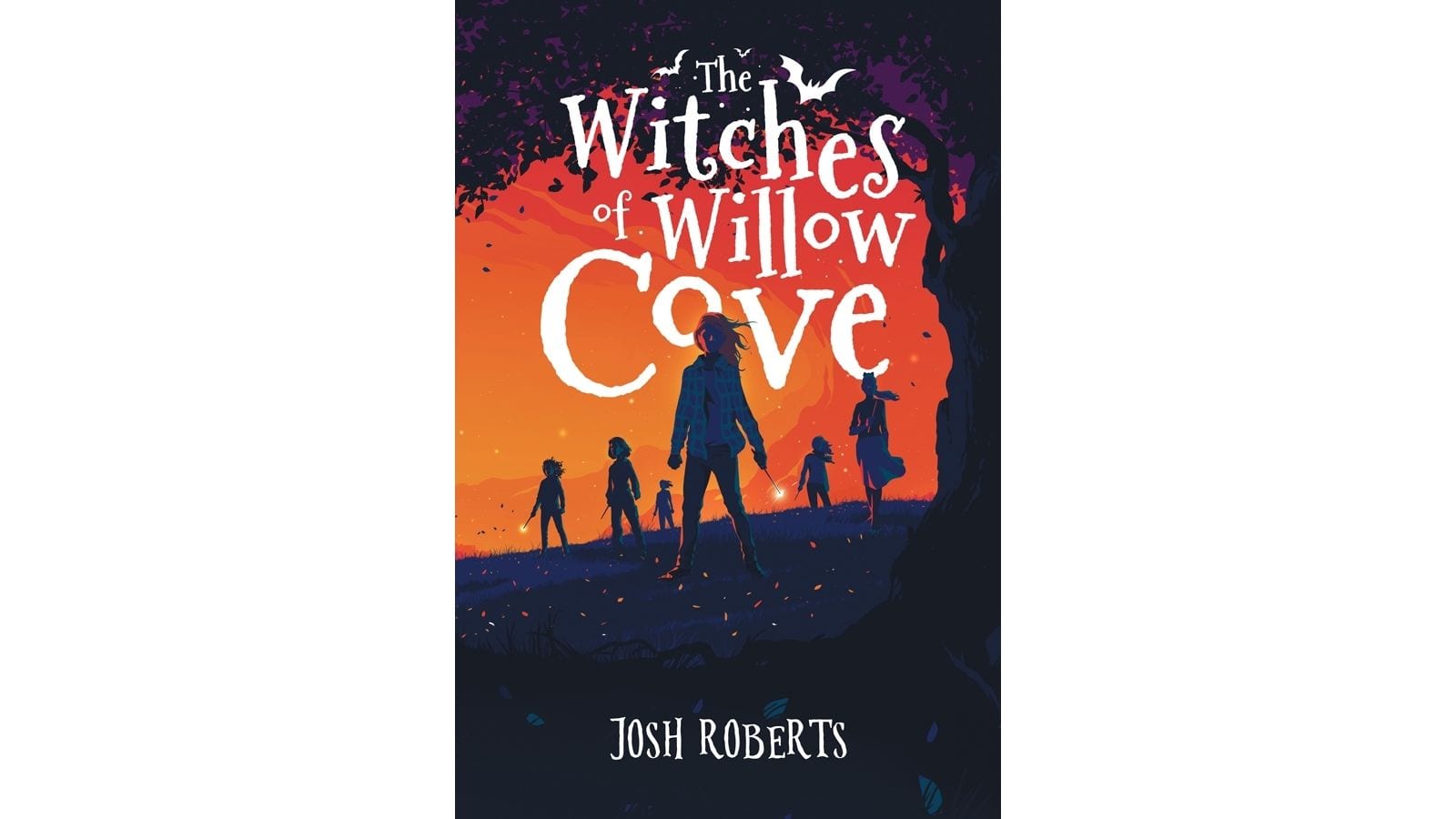 In The Witches of Willow Cove, seventh grader Abby Shepherd and five other girls from a small New England town discover they not only have magical powers, but also share a secret connection to the Salem Witch Trials. Then a mysterious stranger named Miss Winters arrives and offers to teach them everything she knows about witchcraft. There's only one problem: Miss Winters might be responsible for the disappearance of someone close to Abby years before—and she might have something equally wicked planned for Abby and her new coven. 
The first in a magical new series, The Witches of Willow Cove earned starred reviews from Kirkus and School Library Journal and was named a book of the year by A Mighty Girl, which calls it "atmospheric, just-spooky-enough, and magical." Tweens ands teens will love this page-turner filled with magic, mayhem, and humor, and the compelling mystery at the heart of the story appeals to adults as well.
"We were looking for something new after we finished all the Harry Potter books and I came across this," says one review on Amazon. "It's a little bit like Harry Potter meets The Craft. It takes place in modern day United States, so you don't get that British boarding school vibe, but like the Harry Potter books it's sort of a mystery disguised as a fantasy, and is also very much a story about friendship. It has a playful sense of humor, but can also put you on the edge of your seat." 
The Witches of Willow Cove is the first book in the Willow Cove series. Two sequels have been announced.  
City of Ghosts by Victoria Schwab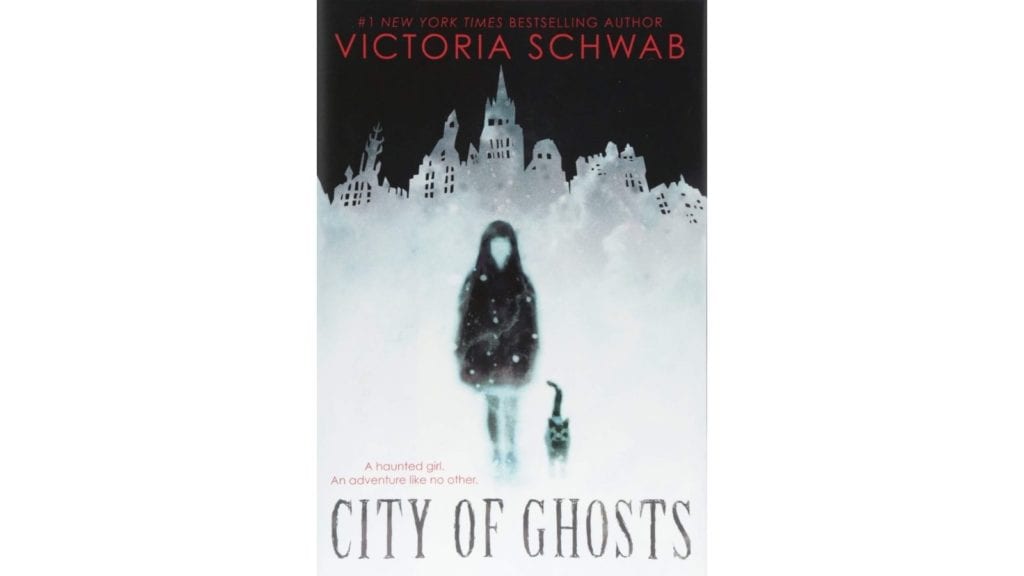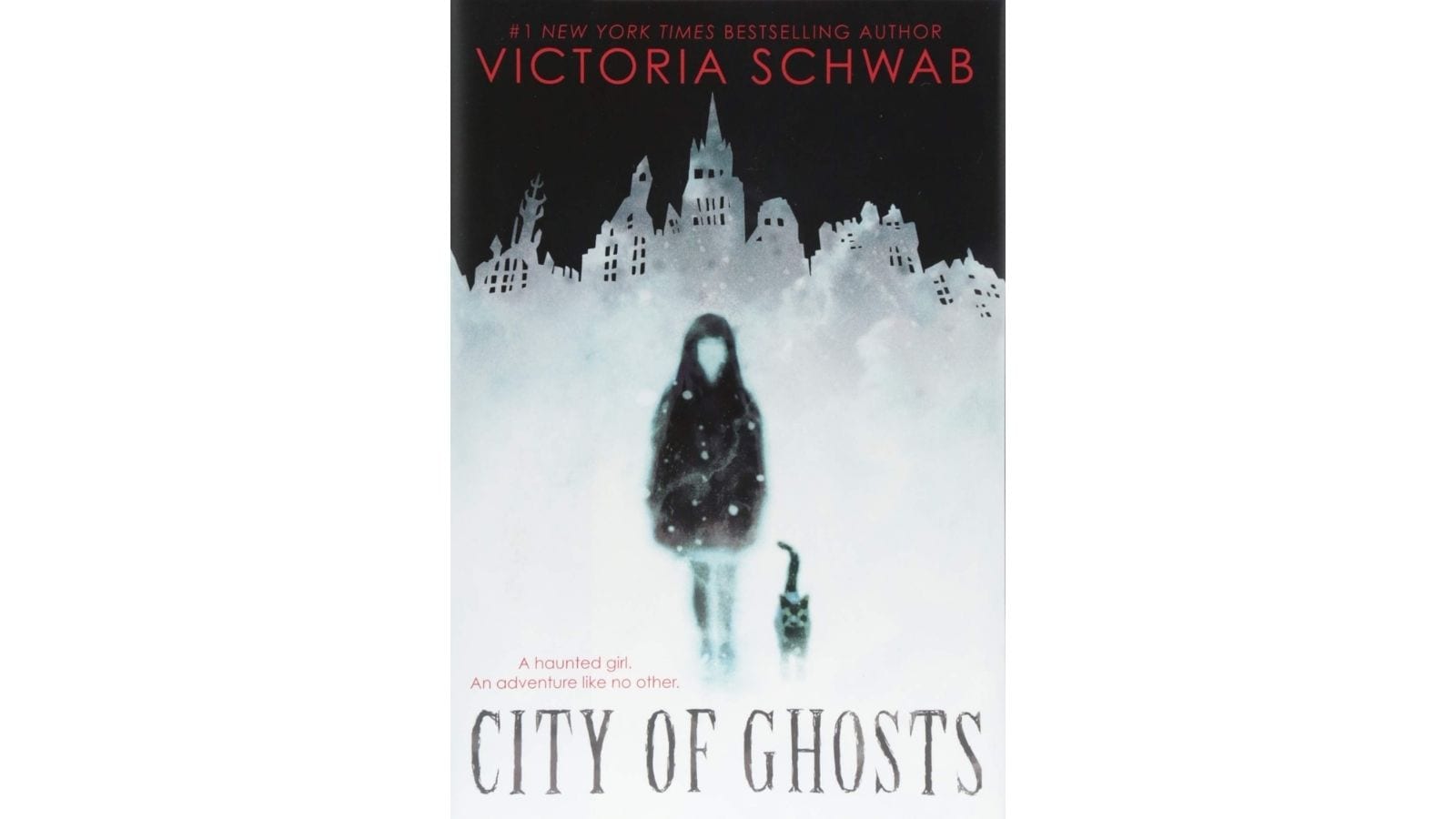 A spine-tingling page-turner, City of Ghosts by Victoria Schwab is perfect for middle-school readers who love a great ghost story. After 12-year-old Cassidy Blake, a self-proclaimed Gryffindor, nearly drowns, she gains the ability to see beyond the Veil and visit the spirit world. Cass's best friend Jacob is a ghost. And her parents are the ghost-hunting stars of a reality TV show. Things get even weirder when her family travels to hauntingly perfect Scotland and Cass meets a girl who shares her strange abilities. 
Critics and readers love this trilogy, which consists of City of Ghosts, Tunnel of Bones (in which Cass and family go to Paris), and Bridge of Souls (featuring the haunted city of New Orleans). Kirkus says the books "beg to be read in the dark of night" and reviewers on Amazon call it "brilliant" and "fast paced, funny, a little scary, and sweet."
The Mystery of Black Hollow Lane by Julia Nobel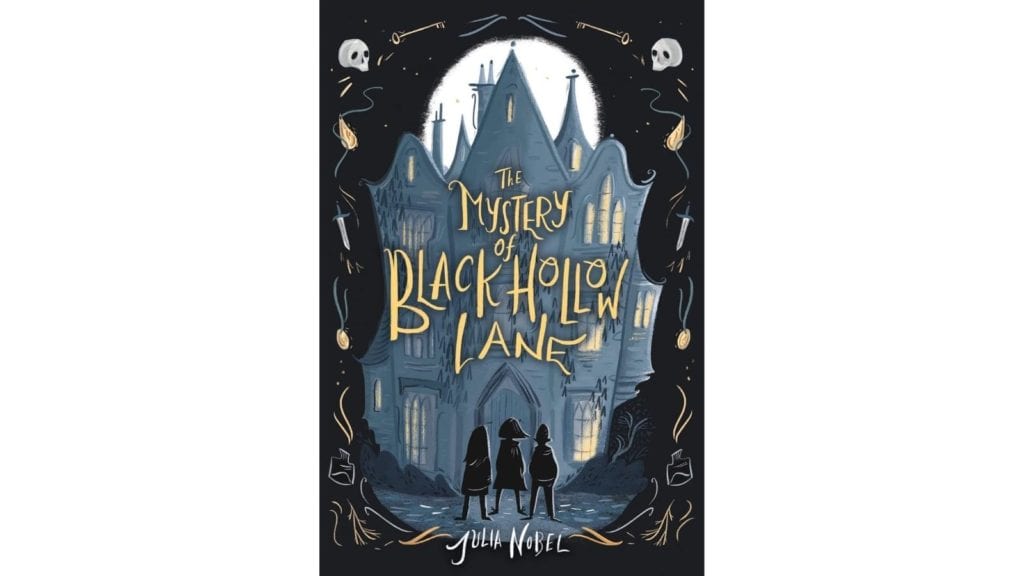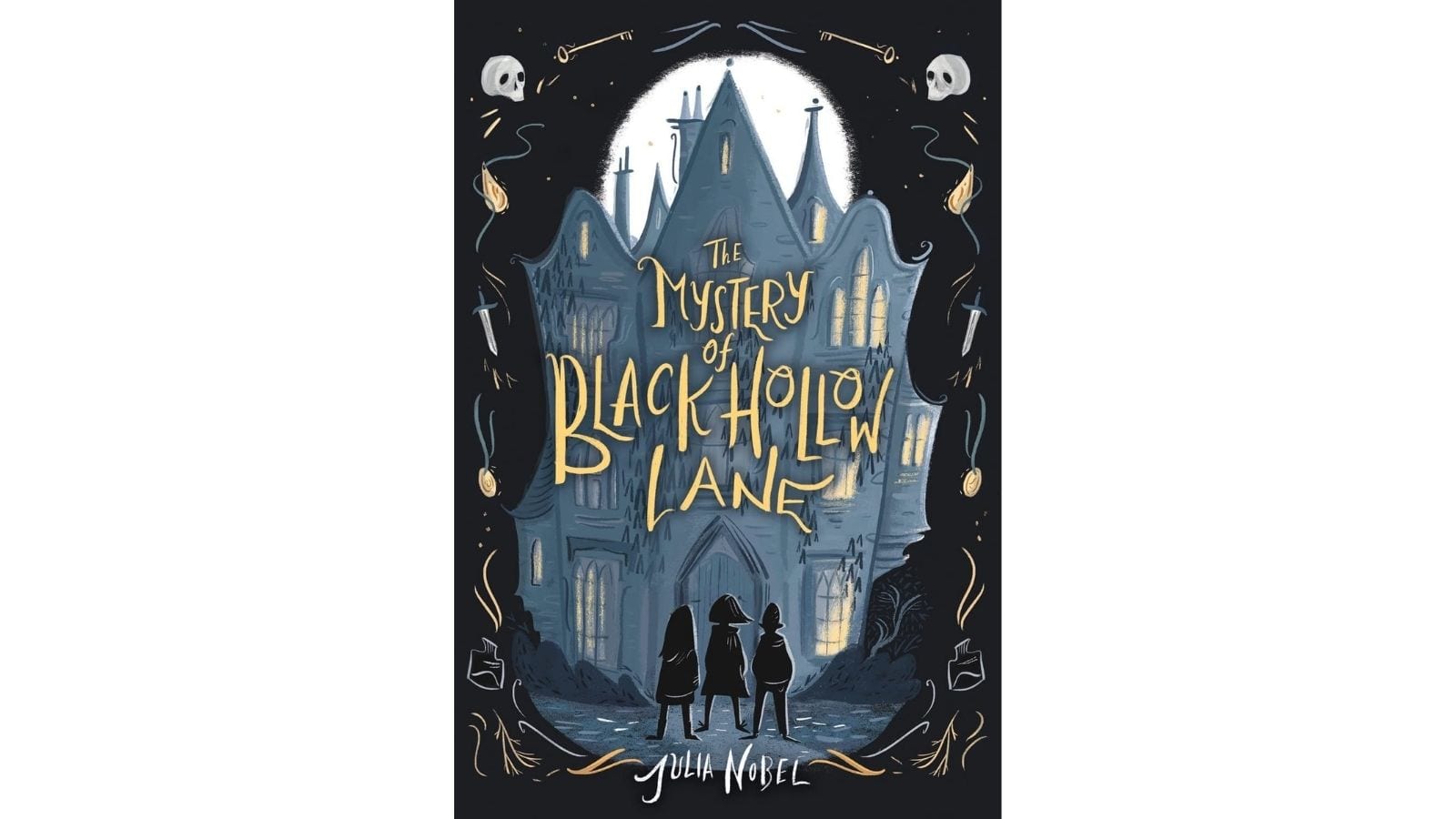 Julia Nobel's Black Hollow Lane series (The Mystery of Black Hollow Lane and The Secret of White Stone Gate) follows an 11-year-old American girl named Emmy Willick who is sent to a boarding school in England full of dark secrets and suspicious teachers. Sound familiar? Kids will love these stories in which the heroine must uncover a mystery about her father and the secret society that may be implicated in his disappearance. 
"Relatable characters, a page-turning plot, and a pace that doesn't lag yet allows you to spend time in the engaging setting," writes one Amazon reviewer. "Give this to your 8- to 12-year-olds who gobble up mysteries, and they'll be back for the next in the series." 
THEME PARK MAGIC: 7 Things You Didn't Know You Could Do at The Wizarding World of Harry Potter
Tristan Strong Punches a Hole in the Sky by Kwame Mbalia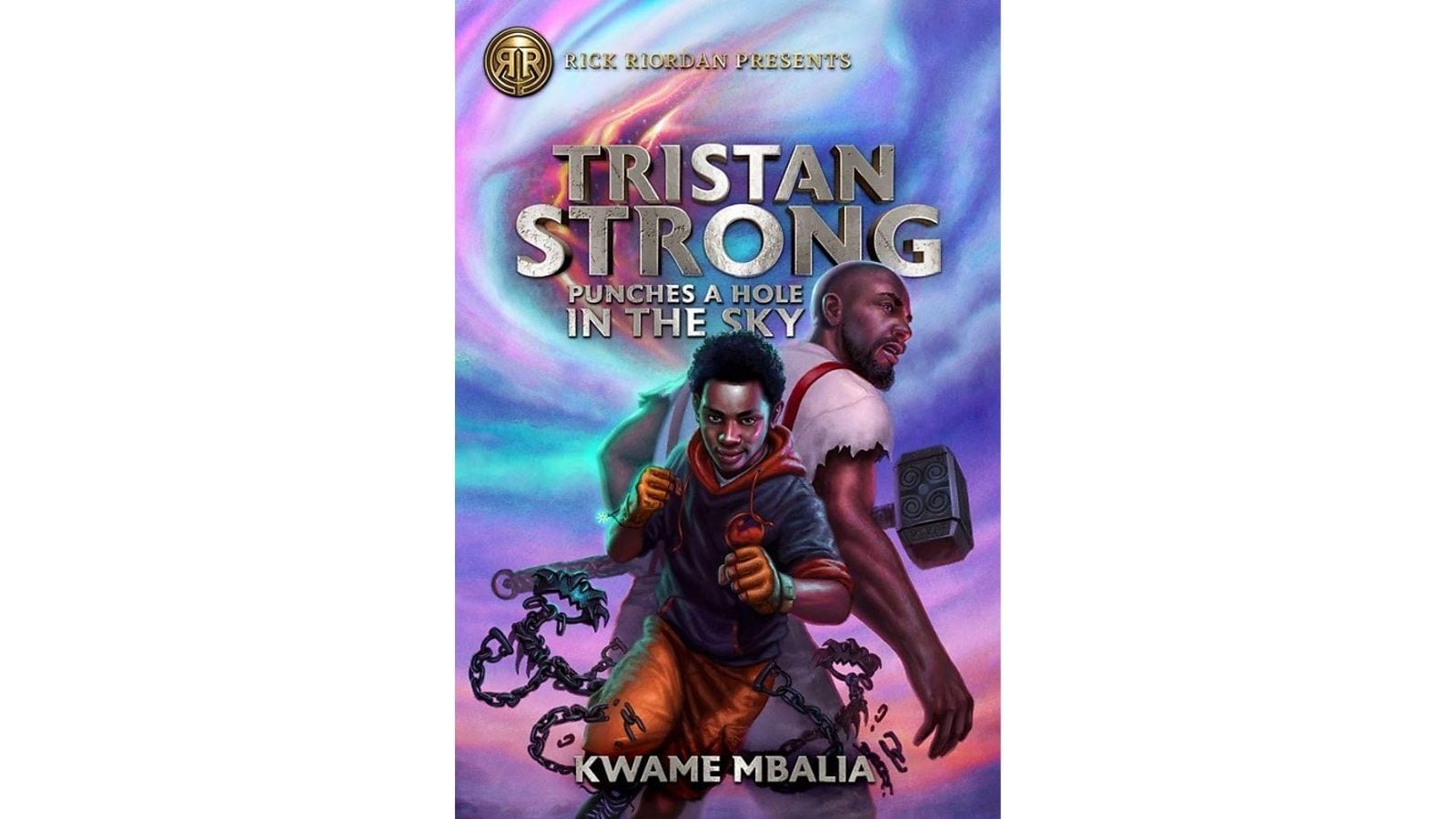 Thirteen-year-old Tristan Strong goes to live with his grandparents following a tragic bus accident that claimed the life of his best friend, Eddie. While there, he accidentally tears an opening to the MidPass, a fantastical land whose inhabitants are trying to destroy everyone in Tristan's world. Shackle monsters and ships made of bone evoke images of slavery, and Tristan joins with figures from African mythology to fight them. 
Tristan Strong Punches a Hole in the Sky is the first book in the trilogy. Tristan Strong Destroys the World comes next, followed by Tristan Strong Keeps Punching.
"Tristan is the perfect embodiment of how it is okay to feel those emotions and view them as a source of power rather than a weakness," writes one Amazon reviewer. Author Kwame Mbalia received the Coretta Scott King Honor Award for his debut novel. 
The Underland Chronicles by Suzanne Collins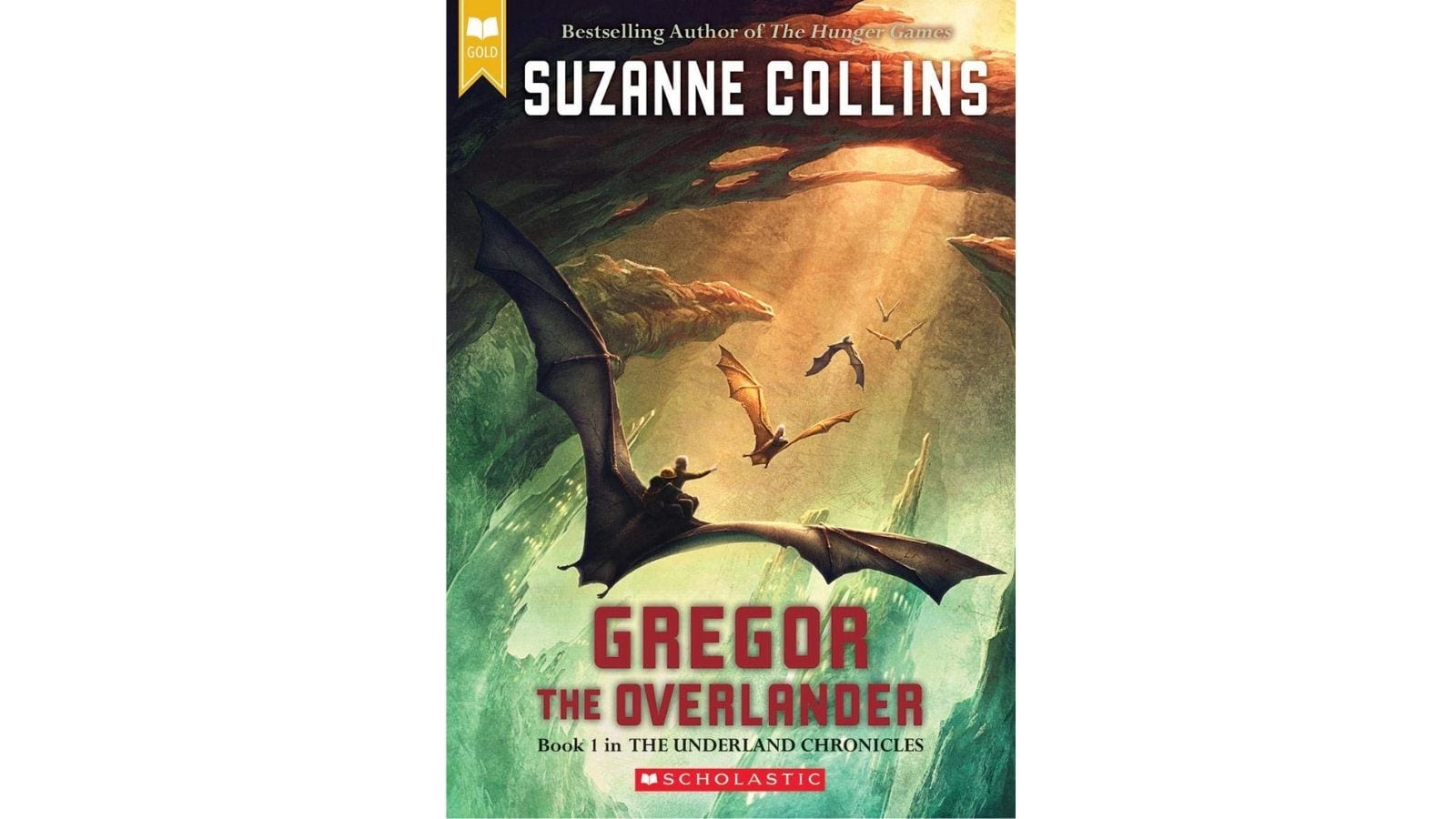 Hunger Games author Suzanne Collins penned The Underland Chronicles for a middle school audience. The five books feature Gregor, who falls through a grate in his apartment building's laundry room and finds himself among an army of giant rats in The Underland. Gregor learns he has a role to play in the Underland's future and will uncover the mystery surrounding his father's disappearance. 
"My non-reader son DEVOURED it and begged for the next book," writes an Amazon reviewer. The first book in the series is Gregor the Overlander, followed by The Prophecy of Bane, The Curse of the Warmbloods, The Marks of Secret, and The Code of Claw.
The Jumbies by Tracey Baptiste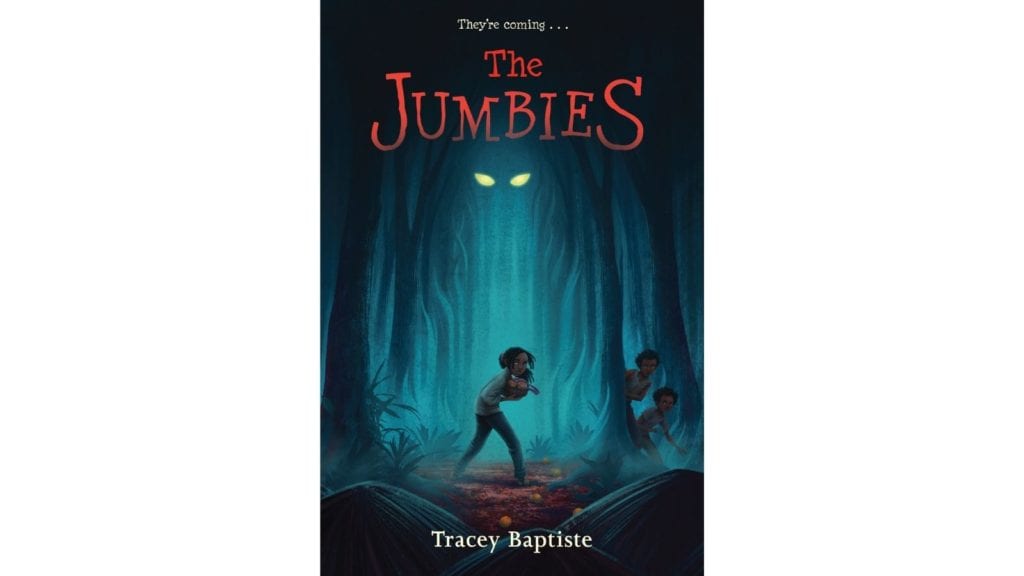 Based on a Haitian folktale, The Jumbies series by Tracey Baptiste focuses on Corinne Le Mer, an 11-year-old girl who lives on an island in the Caribbean. Corinne must use her bravery and a little magic to stop an evil spirit from invading her home.
"It's refreshing to see a fantasy with its roots outside Europe," says Kirkus Reviews. "This is a book worth reading simply for its originality." It's a good option for kids in grade level three to six. As one teacher wrote on Amazon, "This book is real deal literature for children!"
The first book in the series is The Jumbies, followed by Rise of the Jumbies and The Jumbie God's Revenge. 
The Pandava Series by Roshani Chokshi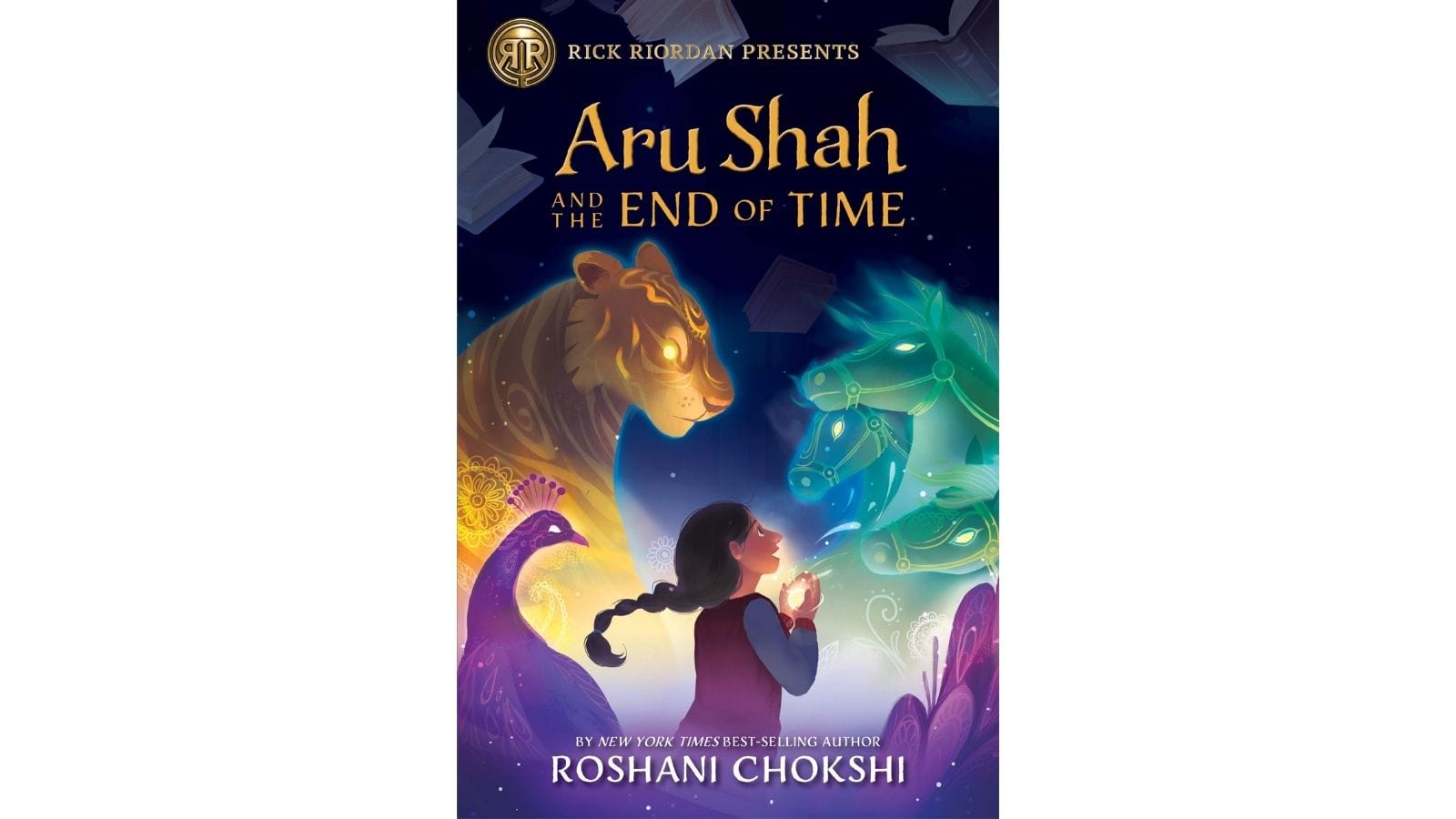 Aru Shah, the 12-year-old heroine of the Pandava series, likes to make up stories to fit in at school. But when her classmates catch her in a lie about a cursed lamp, Aru inadvertently unleashes an ancient demon whose goal is wake the God of Destruction. With her mother and classmates now frozen in time, Aru Shah must journey through the Kingdom of Death in order to find the reincarnated heroes of the epic Hindu poem the Mahabharata.
The first novel in the series, Aru Shah and the End of Time, was named one of the best fantasy novels of all time by Time magazine. Aru Shah and the End of Time and its multiple sequels (Aru Shah and the Song of Death, Aru Shah and the Tree of Wishes, Aru Shah and the City of Gold, and Aru Shah and the Nectar of Immortality) are written for a preteen audience reading at an elementary school grade level. 
His Dark Materials by Phillip Pullman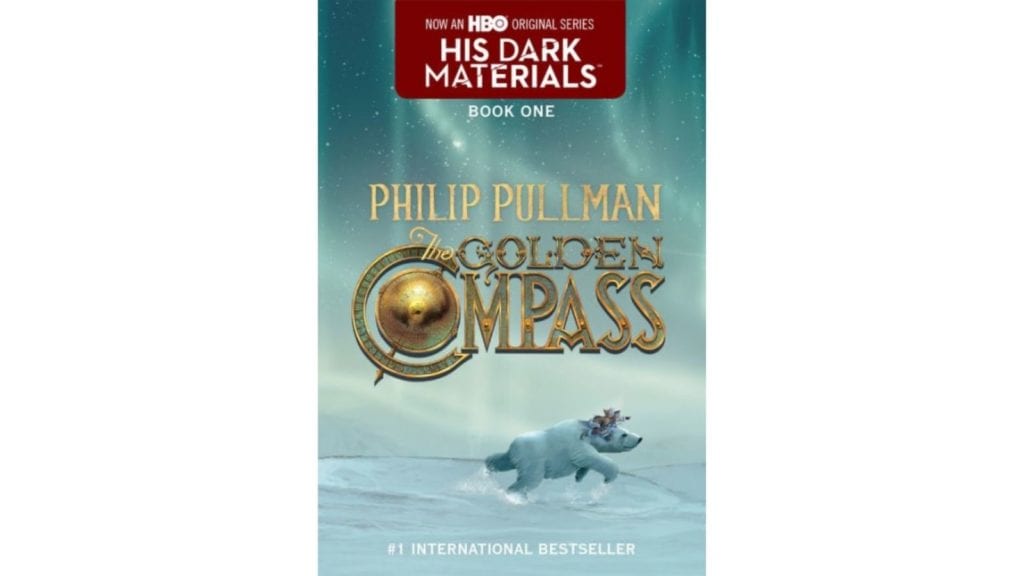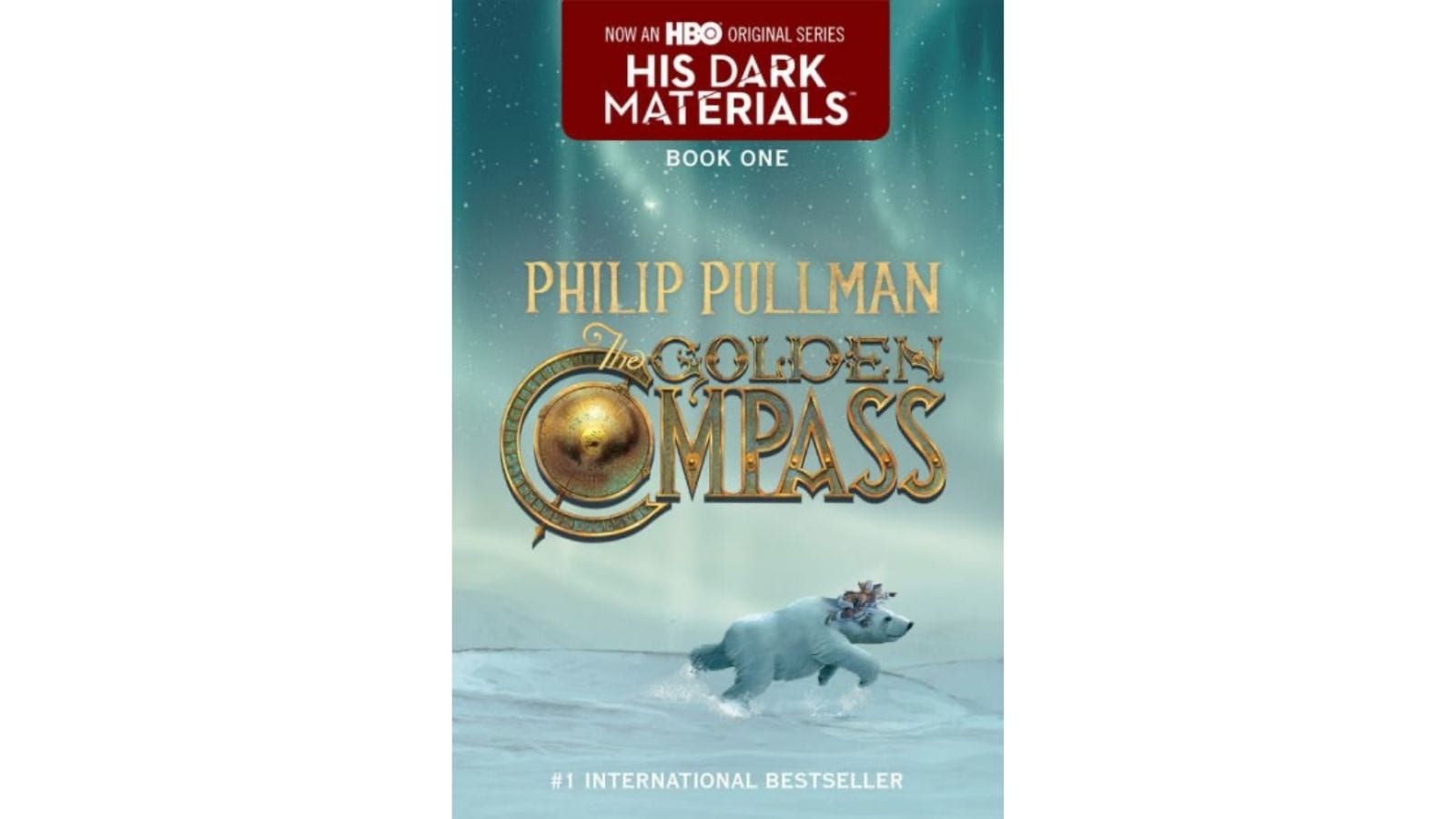 This acclaimed trilogy, consisting of The Golden Compass, The Subtle Knife, and The Amber Spyglass, follows Lyra Belacqua and Will Parry, two pre-teens from different realities who embark on a perilous journey, meet armored bears and fallen angels, and cross through haunted worlds. 
The Washington Post has called His Dark Materials "the best juvenile fantasy of the past 20 years." Phillip Pullman's original trilogy is written for grade level five and up. A second trilogy called The Book of Dust is set in the same world and is intended for a teen audience. It begins with La Belle Sauvage and continues with The Secret Commonwealth. The title of the final book in the trilogy has not been announced.
Keeper of the Lost Cities by Shannon Messenger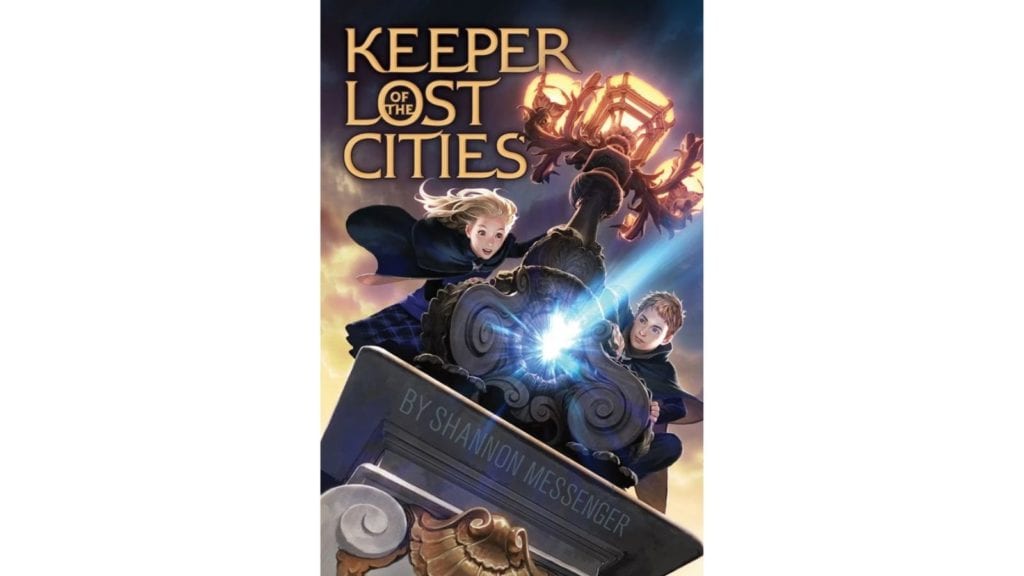 Twelve-year-old Sophie Foster is a telepath who has always assumed her secret is safe. But is it? When she meets Fitz, she realizes she's not alone. Soon Sophie travels to a fantasy world where she can reveal her true identity—but that world is in danger, and only she can save it. 
If you liked the Harry Potter books for their immersive world-building and massive page counts, then Shannon Messenger's Keeper of the Lost Cities series is for you. Reviewers call these big 400-plus-page books "brilliant," "fun for tweens and grownups alike," and "the best series ever." The nine books in the series are Keeper of the Lost Cities, Exile, Everblaze, Neverseen, Lodestar, Nightfall, Flashback, Legacy, Unlocked, and Stellarlune. The books become longer and more complex as the story grows. 
Storm Runner by J.C. Cervantes
Based on Mayan mythology, the Storm Runner trilogy features Zane, a young boy with a physical disability that not only makes it difficult to walk but also challenging to navigate bullying from his peers in middle school. Zane likes exploring the dormant volcano near his home in New Mexico with his dog Rosie, but little does he know the volcano is a gateway to another world. 
Zane finds himself in the middle of a powerful prophecy that will transport him far away from the life he's always known. "Cervantes' writing is funny and her characters are likable," says a reader on Amazon. "This is a great read for students who like action and adventure." And Kirkus Reviews notes, "Zane's incredibly appealing kid voice and wry internal interjections make him easy to root for."
The first book in the series is The Storm Runner, followed by The Fire Keeper and The Shadow Crosser. 
Pennyroyal Academy by M.A. Larson
The Pennyroyal Academy series are books like Harry Potter but set in a classic fairy tale world. Instead of Hogwarts, the characters in this three-book series attend Pennyroyal Academy, where they learn to become knights and princesses under the direction of instructors Fairy Drillsergeant and Rumpledshirtsleeves. 
The Pennyroyal Academy books combines adventure, magical mischief, and humor to create an unforgettable fantasy world where a young girl named Evie and her friends battle dragons and witches. It's appropriate for middle-grade readers looking for books similar to Harry Potter. "It is a breathtakingly exciting novel, and Evie deserves a special place in the new pantheon of capable, feisty and, yes, admirable literary princesses," raves The New York Times.
The first book, Pennyroyal Academy, is followed by two sequels: The Shadow Cadets of Pennyroyal Academy and The Warrior Princess of Pennyroyal Academy. 
The Mysterious Benedict Society by Trenton Lee Stewart
The Mysterious Benedict Society books start with dozens of children responding to a strange newspaper advertisement. They are subjected to a series of mind-bending tests, but only four come away successful. The quartet is then sent on a secret mission for only the brightest and most inventive children. 
"The story about misfits struggling to save the world from dark forces might sound familiar, but the writing is fresh, witty and beautifully descriptive," raves one reviewer on Amazon. "It has two brave, brilliant boys and two tough, resourceful girls who overcome complex social and governmental obstacles as they combine teamwork, bravery, and investigative adventure to fight for what is right and sane for all," says another.
The four-book series, recently adapted as a Disney+ television series, begins with The Mysterious Benedict Society and is followed by The Mysterious Benedict Society and the Perilous Journey, The Mysterious Benedict Society and the Prisoner's Dilemma, and The Mysterious Benedict Society and the Riddle of Ages. 
Fablehaven by Brandon Mull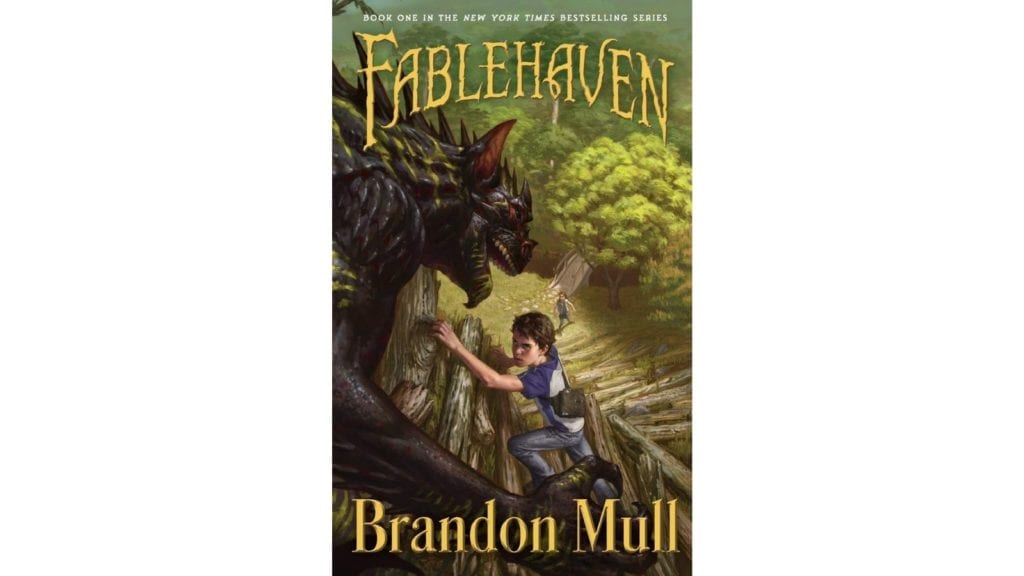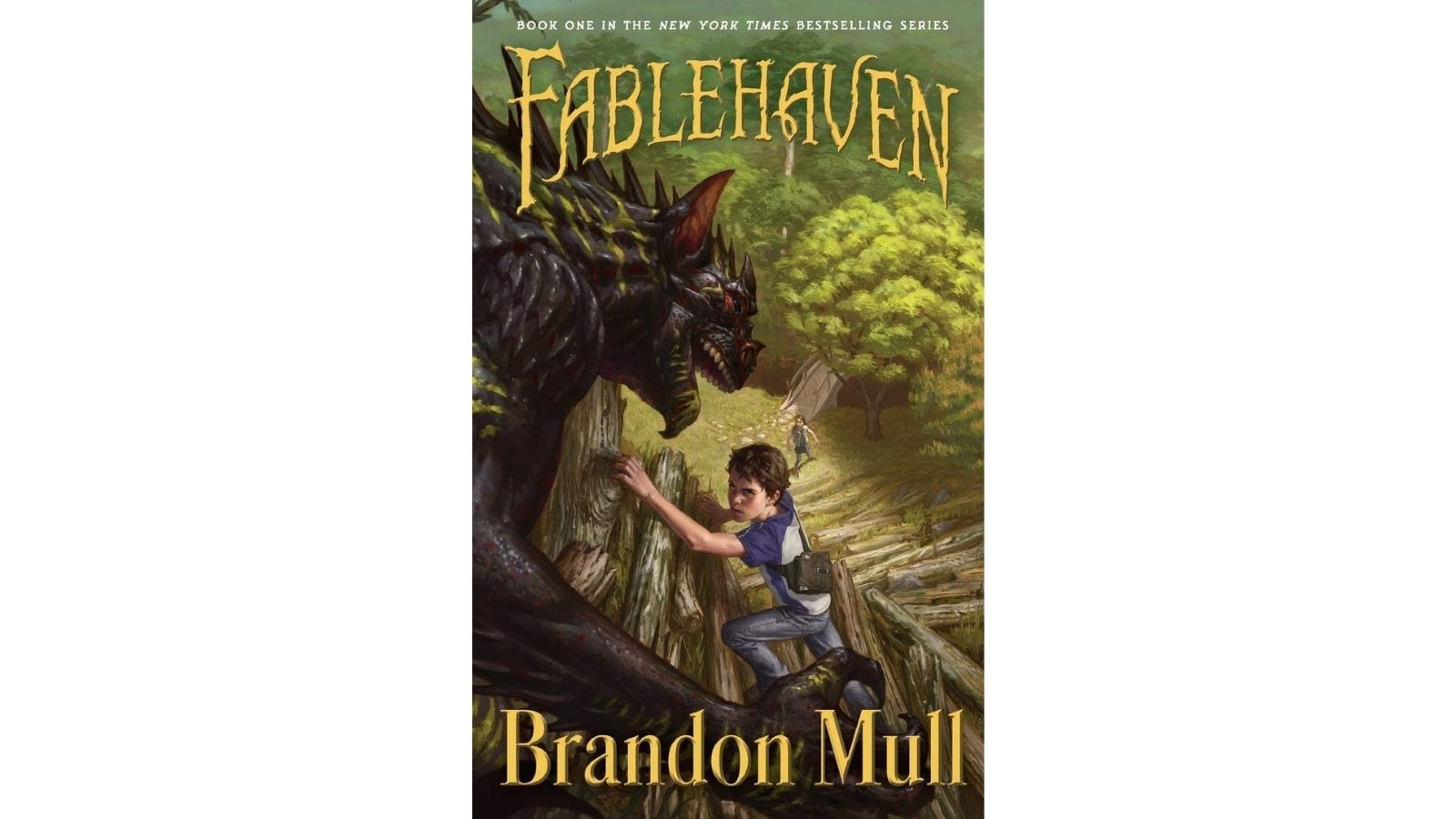 If you're looking for books similar to Harry Potter that you can read aloud to your kids, look no further than Fablehaven. Smart dialogue and a unique take on a familiar fantasy story make this five-book series a must-read for Potter fans. 
When 13-year-old Kendra Sorenson and her 11-year-old brother Seth are sent to stay with their grandfather, they soon discover he is the caretaker of a refuge for mystical creatures like trolls and fairies. Naturally things go wrong, and Kendra must step in to save her family. 
Great for young readers and old teens alike, one reviewer on Amazon calls this series "perfect for fans of Harry Potter and Percy Jackson," while another praises the "complex characters" whose personalities "cause many of the issues that they then need to resolve."
The five books in the series are Fablehaven, Rise of the Evening Star, Grip of the Shadow Plague, Secrets of the Dragon Sanctuary, and Keys to the Demon Prison.
The Books of Elsewhere by Jacqueline West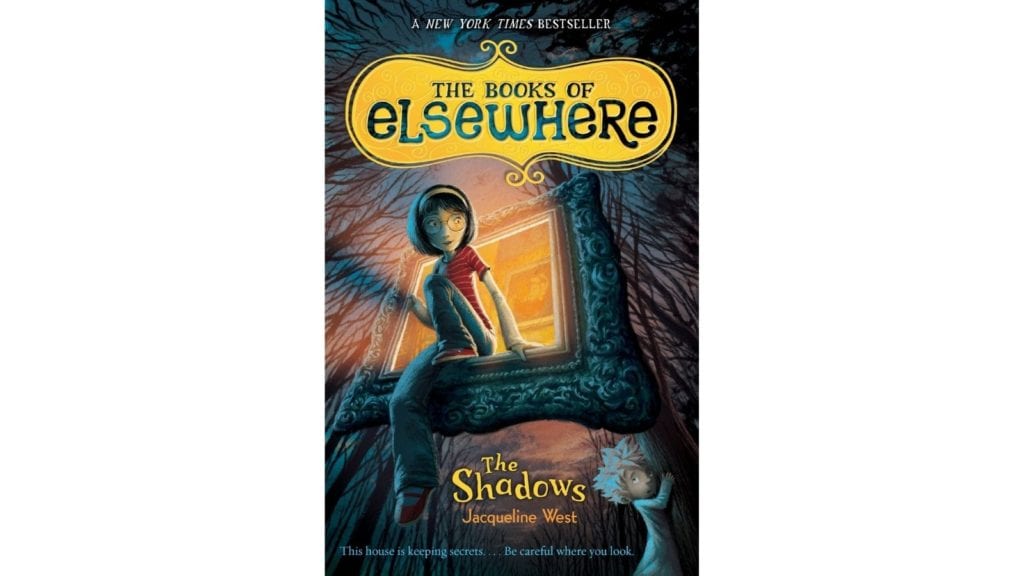 Eleven-year-old Olive Dunwoody knows there's something strange about her new house the moment her family moves into the creepy old mansion on Linden Street. When she discovers three talking cats and a pair of eyeglasses that transport her into the home's unusual paintings, she knows the house is truly magical. But is she prepared for how dangerous it will become?
The Books of Elsewhere series by Jacqueline West follows Olive as she discovers that her home's previous owners were witches—and they may not be quite finished with it just yet. Perfect for older elementary school kids and younger middle schoolers, Publisher's Weekly says the series offers a "suspenseful plot and insight into childhood loneliness."
The five-book series begins with The Shadows and is followed by Spellbound, The Second Spy, The Strangers, and Still Life. 
The School for Good and Evil by Soman Chainani
Older teens Sophie and Agatha enter the School for Good and Evil. One girl will train to be a fairy tale hero, the other a villain. But a series of unexpected events change their trajectories as both girls seek their true Ever After.
The series is not as "princess-y" as it might appear, and readers will appreciate the richly imagined world where the action never stops. Appropriate for middle grade level readers, the School for Good and Evil series by Soman Chainani is perfect for kids who love fantasy stories and books like Harry Potter. Readers cite the "clever plot line," "relatable and amusing characters," and "lots of twists and turns along the way" as reasons to enjoy this series.
The six-book set begins with The School for Good and Evil and continues with A World without Princes, The Last Ever After, Quests for Glory, A Crystal of Time, and The One True King. 
Books Like Harry Potter for Older Teens and Adults
Lockwood & Co. by Jonathan Stroud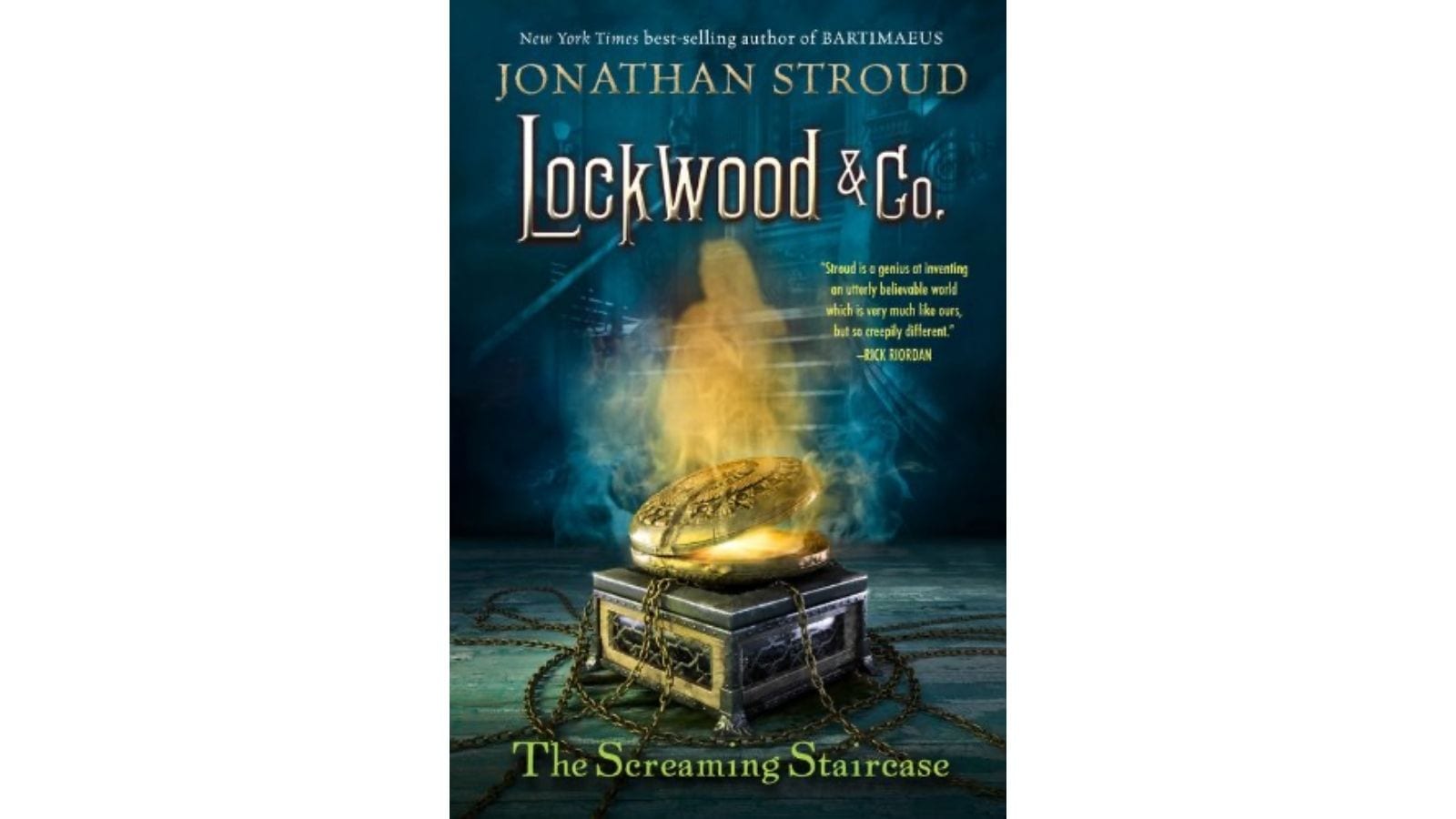 Ghosts have taken over England, but only young people can see and eradicate them in Jonathan Stroud's five-book Lockwood and Co. series. Narrated by 15-year-old Lucy Carlyle, these action-packed books have all the humor and heart of the Harry Potter series, and a good deal of the mystery and suspense as well. 
Older middle school kids and young adults love Lockwood and Co., as do many adult readers. "I had no clue this wasn't an adult series, but I was hooked and didn't care," writes on reviewer on Amazon. And like Harry Potter, this series "is no less delightful just because it was written with a younger reader in mind," raves another reader. 
In order, the five books of the Lockwood and Co. series are The Screaming Staircase, The Whispering Skull, The Hollow Boy, The Creeping Shadow, and The Empty Grave. Stroud has also written a short story in the Lockwood and Co. series, The Dagger in the Desk, which is available for free on Kindle. 
Miss Peregrine's Peculiar Children Series by Ransom Riggs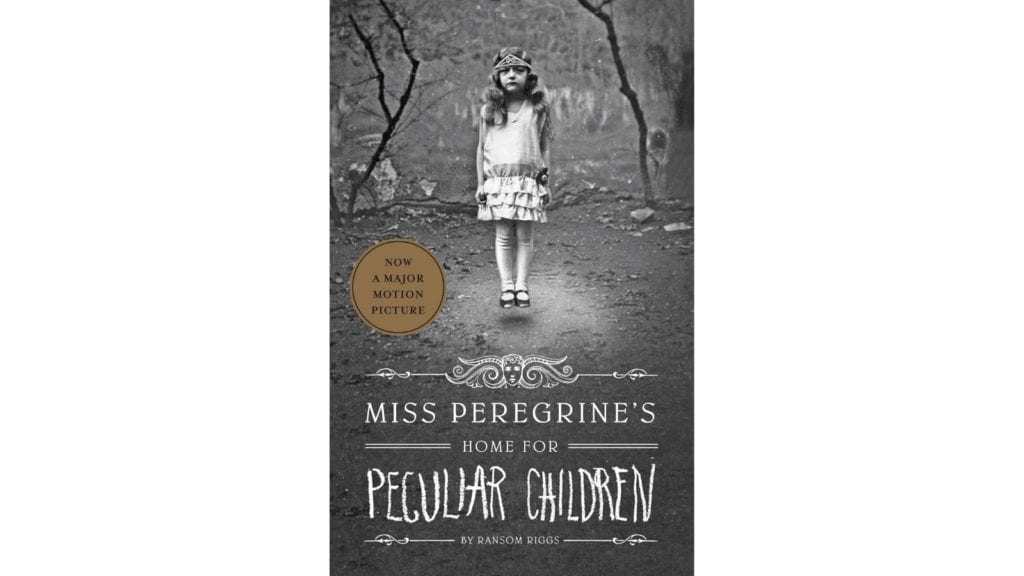 In Miss Peregrine's Home for Peculiar Children, 16-year-old Jacob Portman finds himself on a remote Welsh island where he discovers an abandoned orphanage and signs of the unique (and possibly dangerous) children who once inhabited it. Vintage photos add to the tense, time-travel-y mystery in each of the six books penned by Ransom Riggs.
"Imaginative, peculiar, and fantastic!" writes one reviewer on Amazon. "Alice in Wonderland meets Harry Potter," says another. 
The six-book series begins with Miss Peregrine's Home for Peculiar Children, which is followed by The Hollow City, Library of Souls, A Map of Days, The Conference of Birds, and The Desolations of Devil's Acre. 
Children of Blood and Bone (Legacy of Orisha) by Tomi Adeyemi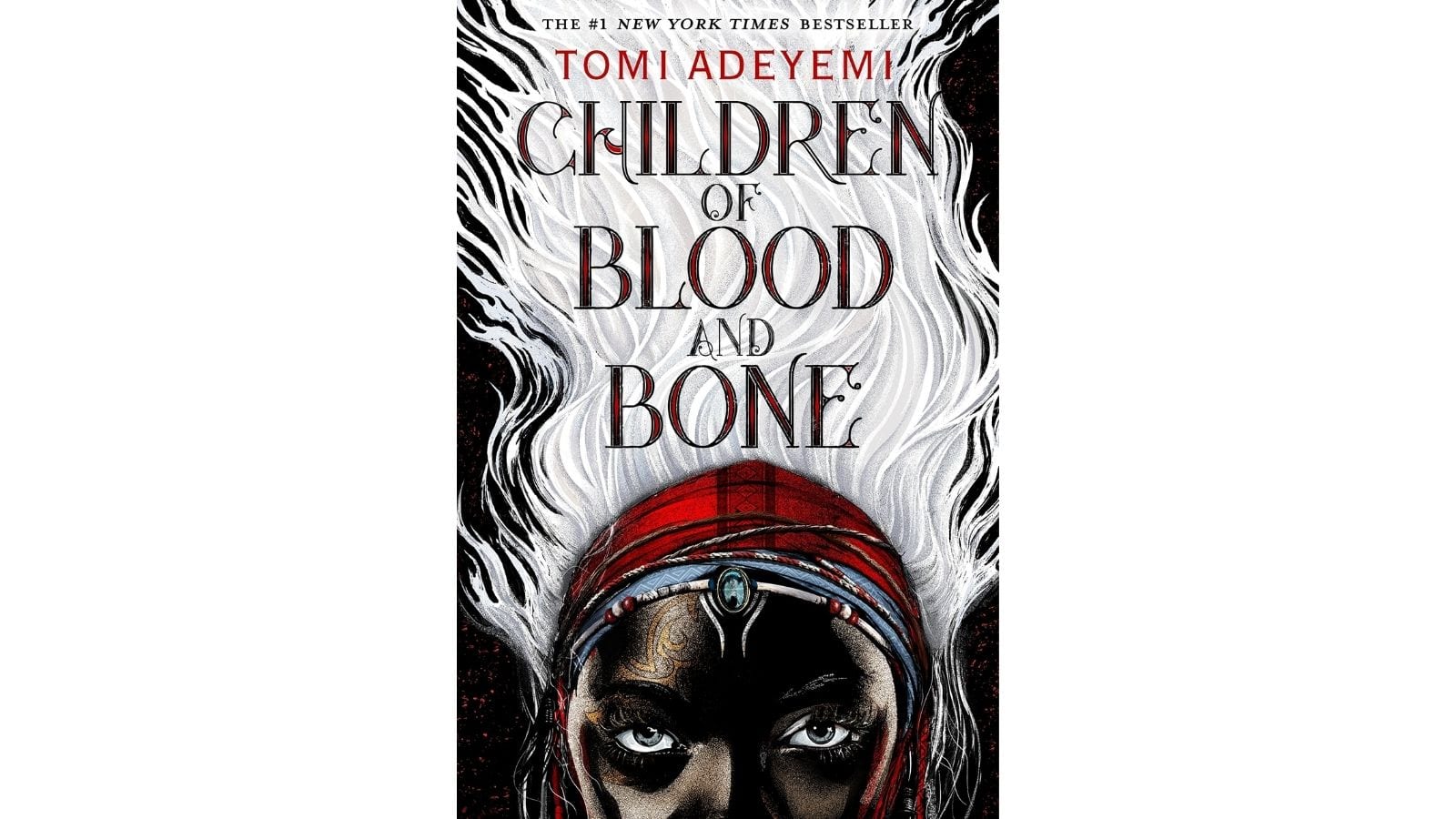 In this series lauded by readers and critics, heroine Zélie Adebola's mother is killed by a ruthless monarch set on eradicating magic from the West African-inspired land where the story takes place. With the help of a rogue princess, Zélie seeks to restore magic, discovering a lot about her own abilities in the process. 
Teen Harry Potter fans should love these books. After all, as Entertainment Weekly says, "Meet Tomi Adeyemi―the new J.K. Rowling. (Yep, she's that good)." The first book in the Legacy of Orisha series, Children of Blood and Bone, debuted to nearly unanimous praise in 2018. It was followed by Children of Virtue and Vengeance. A third book is expected. 
Mythos Academy by Jennifer Estep
Gwen Frost is out to solve her classmate's murder, especially since she thinks she should have been the one who died. Gwen is a 17-year-old student at Mythos Academy, a school of "myths, magic, and warrior whiz kids, where even the lowliest geek knows how to chop off somebody's head with a sword."
When students start dying and the second Chaos War is at hand, Gwen uses her power of "touch magic" to set things right in the first novel, Touch of Frost. Five novels round out the Mythos Academy series, which is aimed at readers 14 and up. In order, they are: Kiss of Frost, Dark Frost, Crimson Frost, Midnight Frost, and Killer Frost.
Three Dark Crowns by Kendare Blake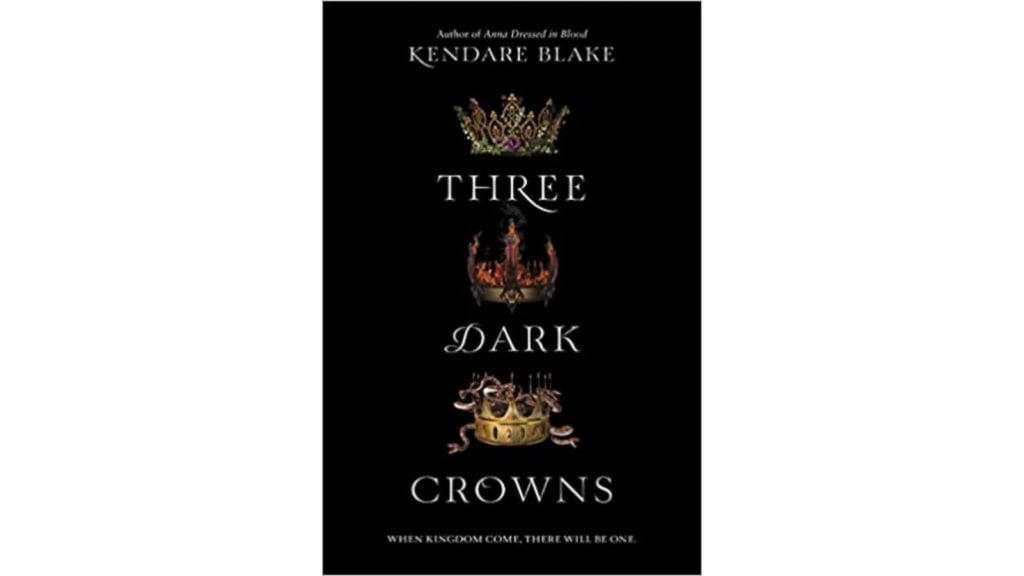 In this dark fantasy series, three sisters must fight to the death to become the queen of the island of Fennbirm. Triplets, each of the sisters possess a particular kind of magic they use against each other in a battle that begins when they turn 16. 
"Blake establishes myriad side plots and relationships, builds complex characters, and leaves plenty of compelling avenues to explore in future books," writes Publishers Weekly. Teens from eighth grade and up are the right audience, but adults will like the hypnotic story, too. 
The four-book series consists of Three Dark Crowns, One Dark Throne, Two Dark Reigns, and Five Dark Fates. 
A Deadly Education (The Scholomance) by Naomi Novik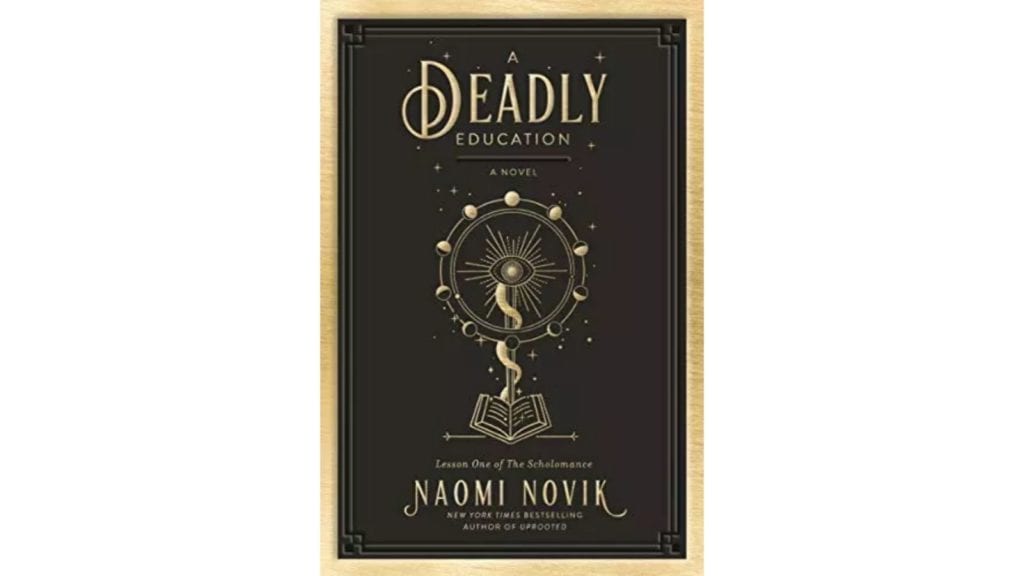 Sixteen-year-old Galadriel "El" Higgins is a half-British, half-Indian sorceress at the Scholomance, a school where students learn magic. But unlike Hogwarts, there are no teachers. The students are responsible for educating themselves, and at the end they either graduate—or die. 
The Scholomance series by Naomi Novak (who also wrote the critically acclaimed adult fantasy novels Uprooted and Spinning Silver) is a good choice for older teens and adults looking for books similar to Harry Potter, especially if the magical boarding school element is one of your favorite parts of the Potter books. The first book in the series is A Deadly Education, followed by The Last Graduate and The Golden Enclaves. 
The Magicians by Lev Grossman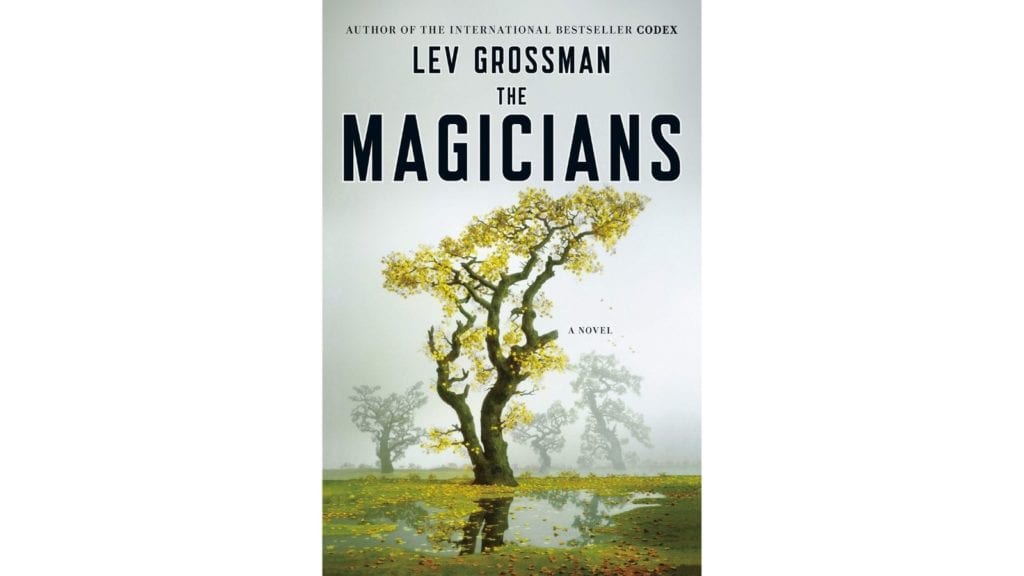 If you're looking for a series like Harry Potter with a healthy dose of Narnia thrown in, The Magicians Trilogy by Lev Grossman is it. The series focuses on Quentin Coldwater, a high school math genius obsessed with Fillory, a fantasy land from a children's book. When he's admitted to a secret college for magicians, Quentin quickly learns that Fillory is real and home to some very dark secrets. 
Author John Green says, "If you like the Harry Potter books, you should also read Lev Grossman's Magicians series, which is a very knowing and wonderful take on the wizard school genre." Given its mature themes and content, though, these books are probably best for adults and late teens at a high grade level.  
The three-book series, which has also been adapted as a television series for SYFY, consists of The Magicians, The Magician King, and The Magician's Land.
The Night Circus by Erin Morgenstern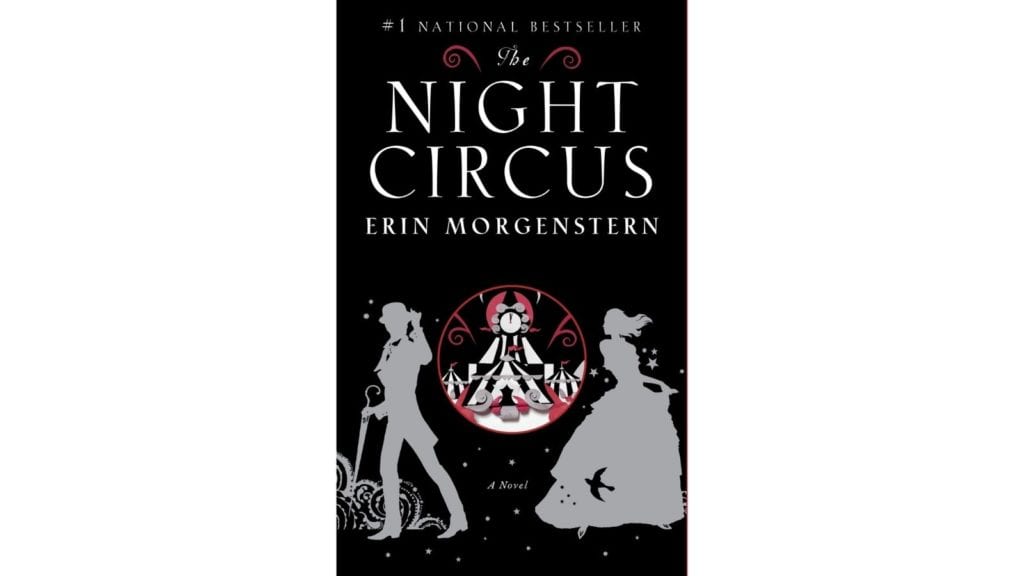 A magical love story, The Night Circus by Erin Morgenstern is one of those books like Harry Potter that will keep readers guessing to the very end. At the Le Cirque des Rêves, a circus that only performs at night, a duel between two magicians is underway. Only one magician will be left standing. Trouble is, the two magicians are in love.
"As soon as I finished The Night Circus, two things happened: first, it shot to the top of my favorites list, and second, I simply had to reread it. I couldn't let the world go so quickly," writes one Amazon reviewer. 
An added connection to the Wizarding World: Like the Harry Potter books, the audiobook edition of The Night Circus is read by the excellent Jim Dale, whose voice work on the seven Harry Potter novels is equally magical. 
A Discovery of Witches (All Souls Series) by Deborah Harkness
People magazine calls the All Souls series by Deborah Harkness "a wonderfully imaginative grown-up fantasy with all the magic of Harry Potter and Twilight." That makes it the perfect choice for what to read after Harry Potter, especially if you're a fan of witches and vampires. 
In the first book, A Discovery of Witches, Oxford scholar and witch-descendant Diana Bishop finds an enchanted alchemical manuscript that unleashes evil on the world. Along with her vampire boyfriend, Diana must hold the evil at bay. The All Souls series continues with Shadow of Night, The Book of Life, and Time's Convert. The books have also been adapted as a television series.
The Brooklyn Brujas by Zoraida Cordova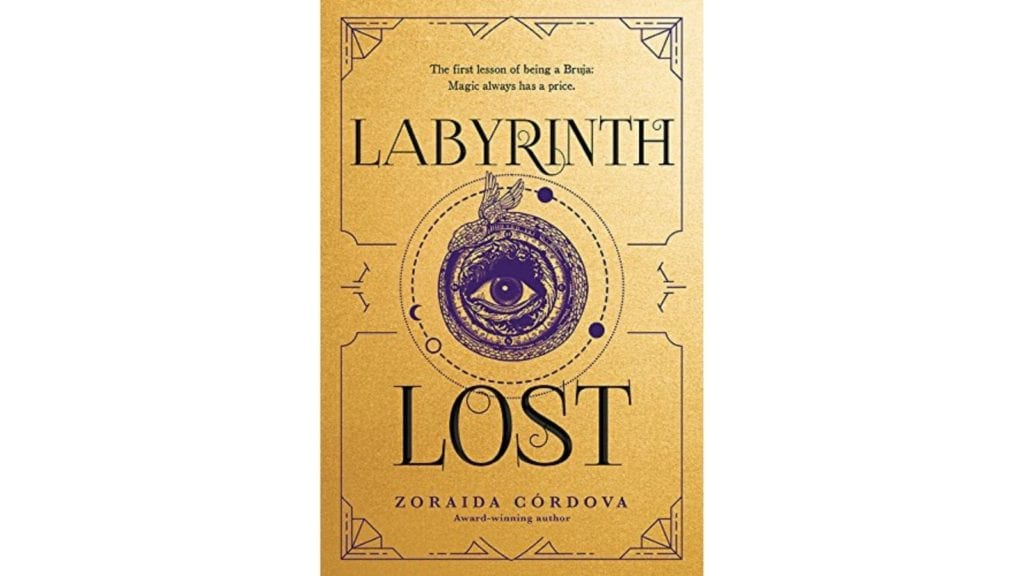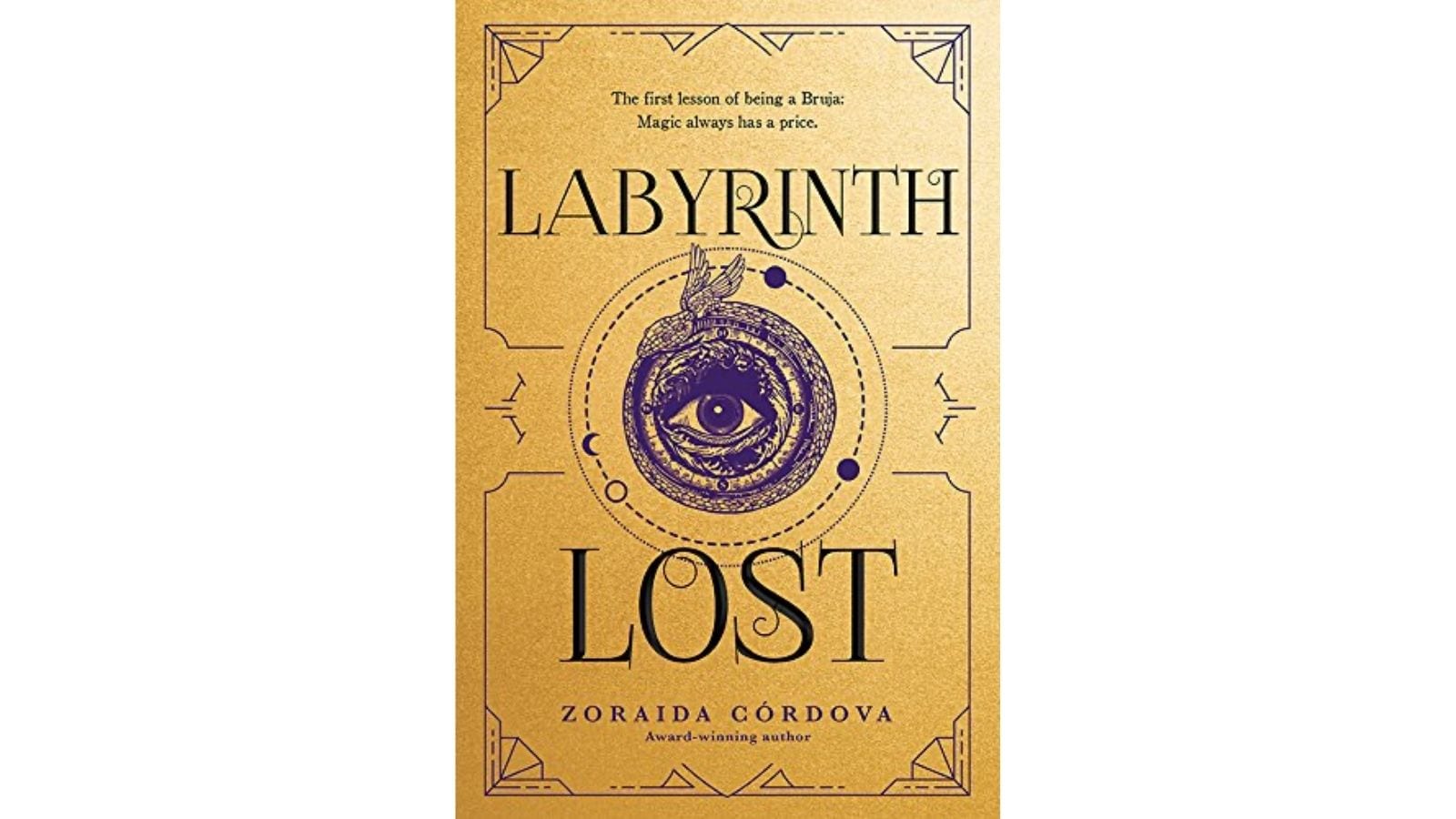 Labyrinth Lost, the first book of Latinx-infused queer fantasy trilogy The Brooklyn Brujas, was one of NPR's Best Young Adult books of 2016. Alex is a powerful witch, but she hates her magical powers. When she casts a spell to rid herself of her powers, though, it backfires, causing her family to vanish into thin air. To save her loved ones, Alex and her friend Nova must travel to the dark, strange land of Los Lagos on a journey of self-discovery. 
"Fantastically imaginative and diverse," raves one reviewer on Amazon. "A story for those who feel out of place and want to be different," says another. 
The subsequent books in the Brooklyn Brujas trilogy (Bruja Born and Wayward Witch) follow Alex's two sisters, Lula and Rose, as they battle evil in the their home town and across the magical realms.
Still Can't Get Enough of the Wizarding World?
Harry Potter and the Cursed Child by J.K. Rowling, Jack Thorne, and John Tiffany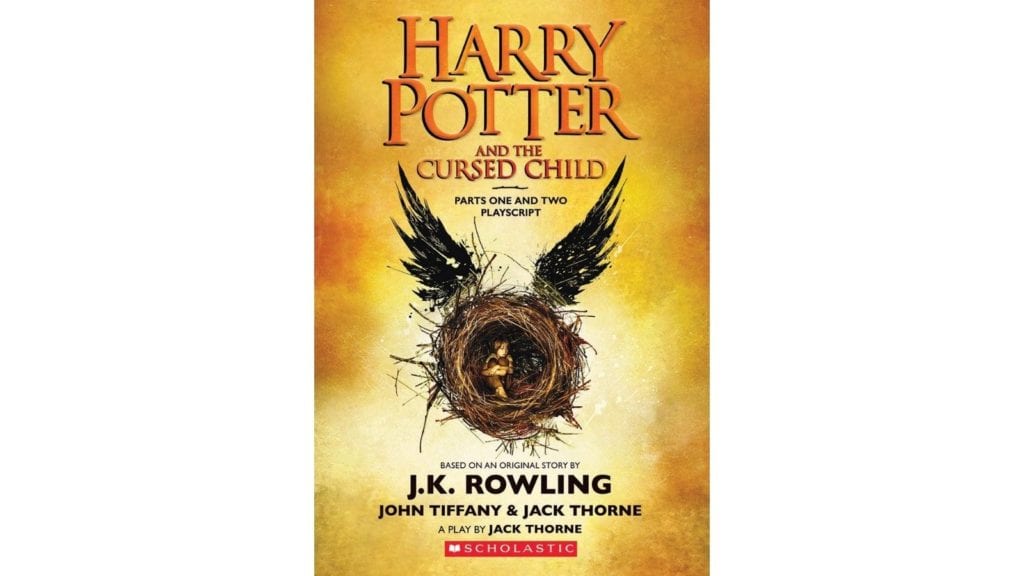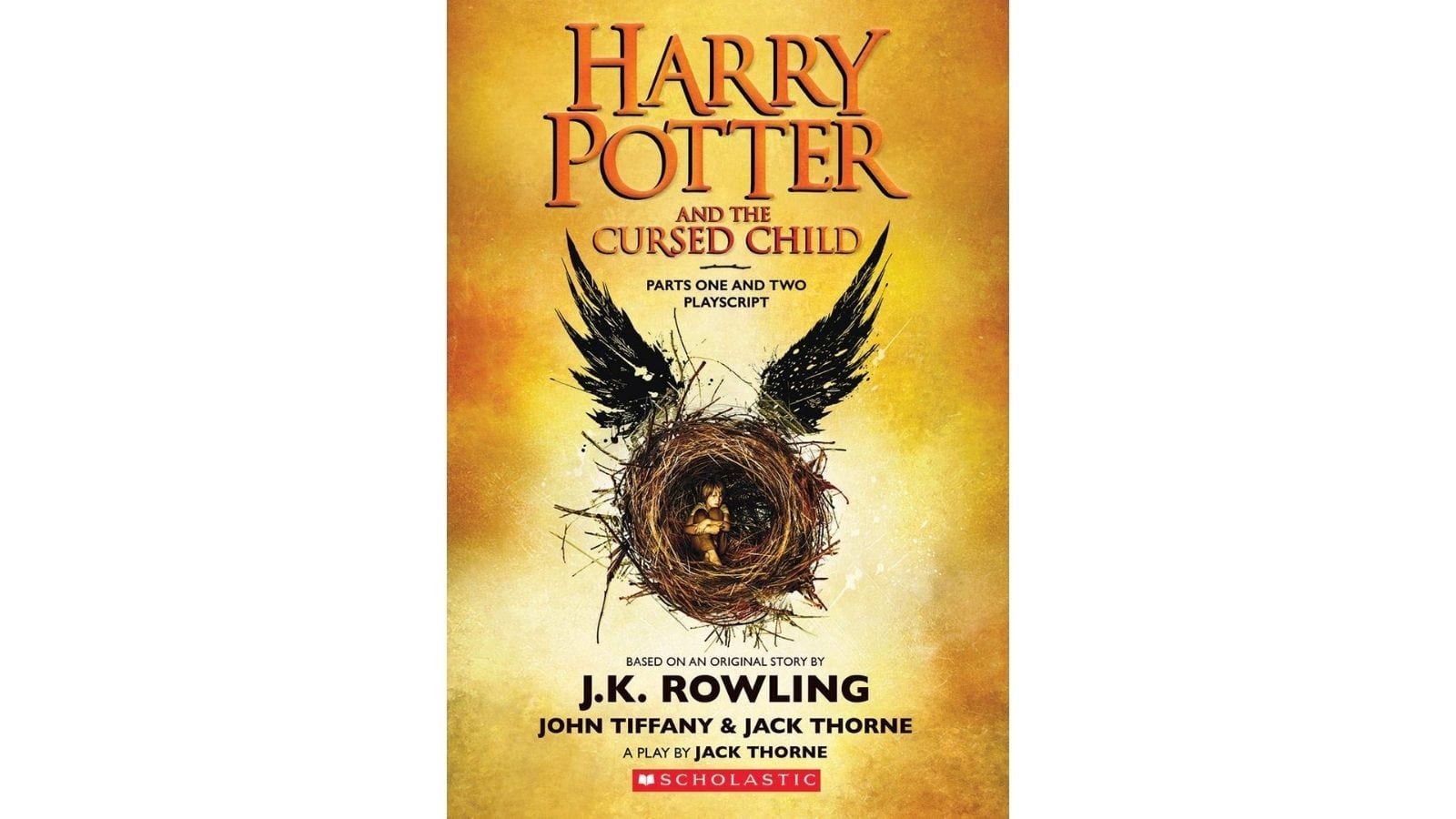 Nineteen years after Harry, Ron, and Hermione leave Hogwarts, Harry is working in the Ministry of Magic and raising three kids with his wife Ginny. While the original trio are important characters in this direct sequel to the Harry Potter series, the spotlight in Harry Potter and the Cursed Child shines brightest on Harry's son Albus and Albus's best friend, Scorpio Malfory, who both must wrestle with their families' legacies. 
Sometimes called the eighth Harry Potter book, The Cursed Child is different from all the others because it's a stage play rather than a novel. It doesn't read like a Harry Potter book, but it is an official continuation of the Hogwarts story. See it on the stage in person if you can, but if you can't, the official playscript of the original West End production is a good substitute. 
Hogwarts Library by J.K. Rowling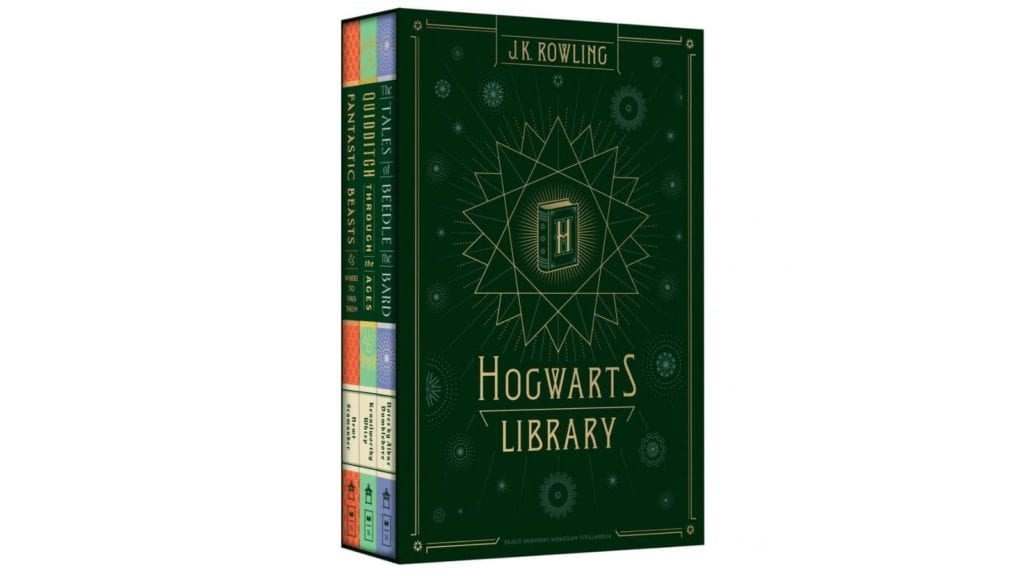 The Hogwarts Library is a three-volume set that gives you an inside look into the magical world of Hogwarts. Fantastic Beasts and Where to Find Them is Newt Scamander's opus on magical creatures. Quidditch Through the Ages tells this history of the game and explains the rules. The Tales of Beedle the Bard is a collection of fairy tales set in the Wizarding World. Together, this tiny trilogy gives Harry Potter fans deeper insight into the world J.K. Rowling so masterfully created. A lavishly illustrated box set is also available.
Harry Potter: A Journey Through the History of Magic curated by the British Museum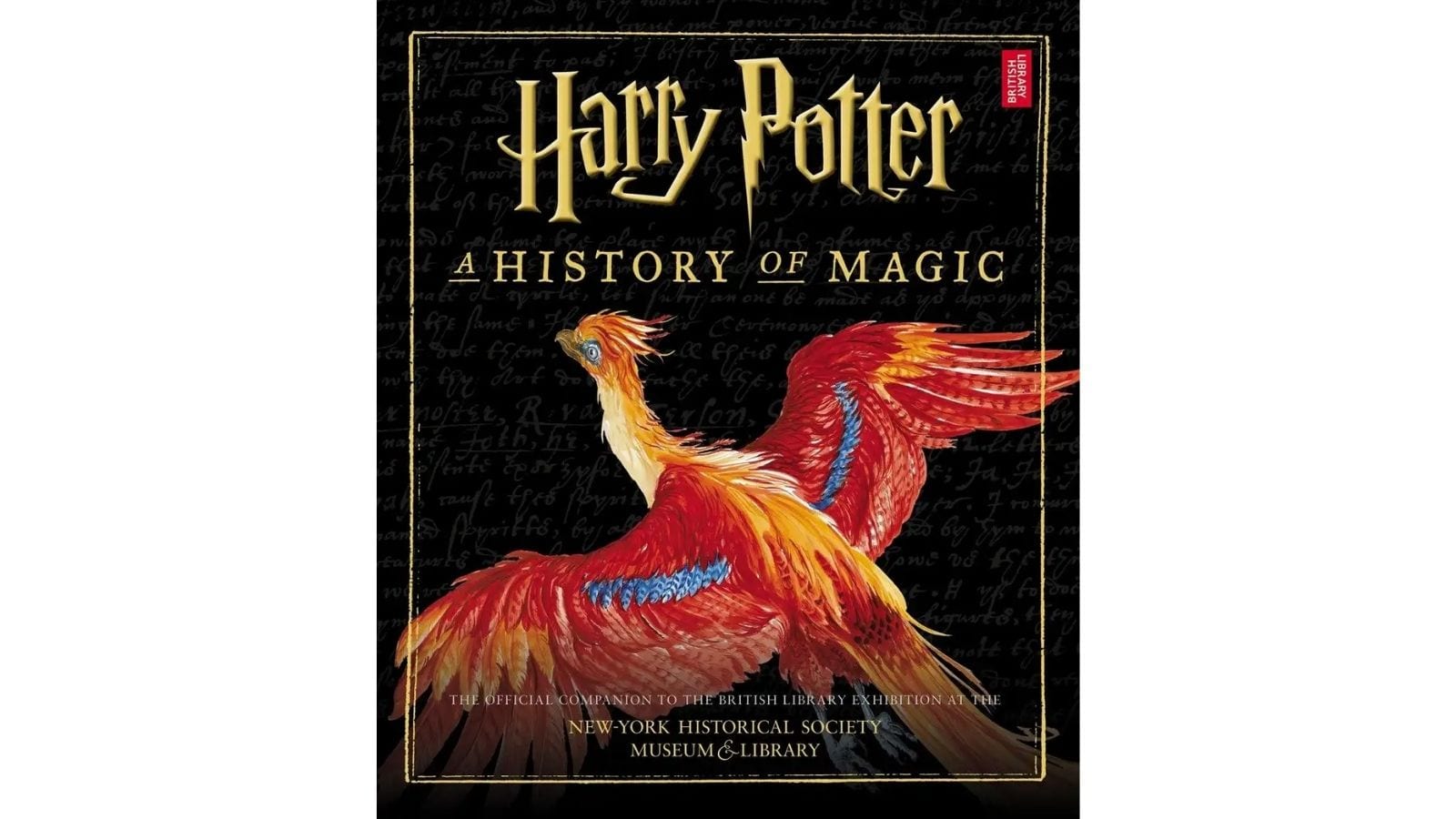 Ever wonder why a mandrake screams? You'll find out in Harry Potter: A Journey Through the History of Magic. Compiled by the British Museum as a companion piece to an exhibition, the book includes some of J.K. Rowling's early drafts and sketches of the Wizarding World. It's exactly what you should read after finishing the Harry Potter series. There's an American edition that features artifacts not included in the original British edition. 
Fantastic Beasts Original Screenplays by J.K. Rowling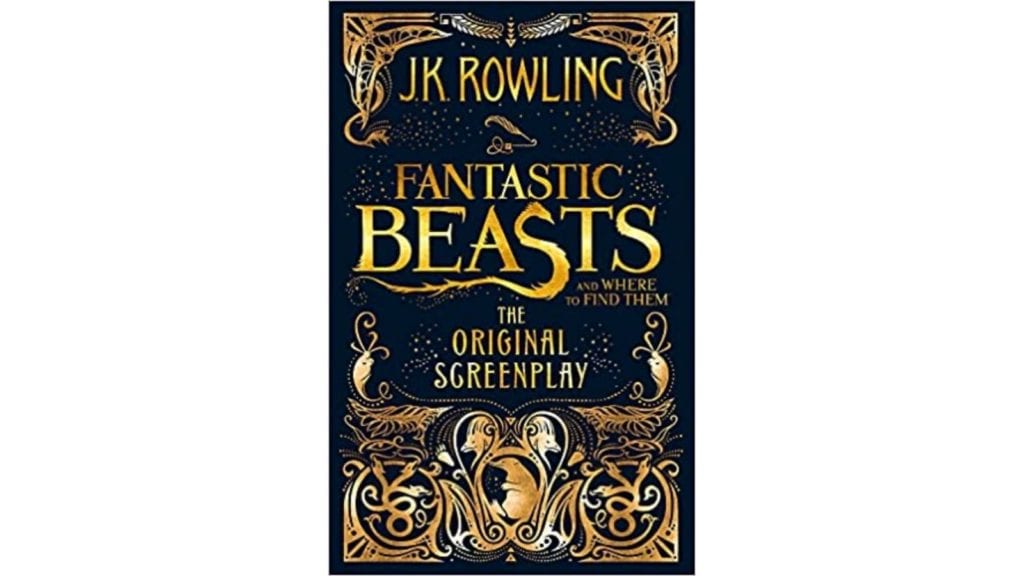 Set many years before the rise of Voldemort, the Fantastic Beasts films follow Newt Scamander, two witchy sisters, and an American muggle as they attempt to stop the evil wizard Gellert Grindelwald's plan for world domination. Featuring appearances by a young Albus Dumbledore and other Harry Potter cameos, the Fantastic Beasts series is an official prequel to Harry Potter's Hogwarts years. 
The three installments in this Harry Potter prequel series are Fantastic Beasts and Where to Find Them, Fantastic Beasts: The Crimes of Grindelwald, and Fantastic Beasts: The Secrets of Dumbledore. Similar to the stage play of Harry Potter and the Cursed Child, the Fantastic Beasts stories are available in book form as screenplays. 
Harry Potter Illustrated Editions by J.K. Rowling and Jim Kay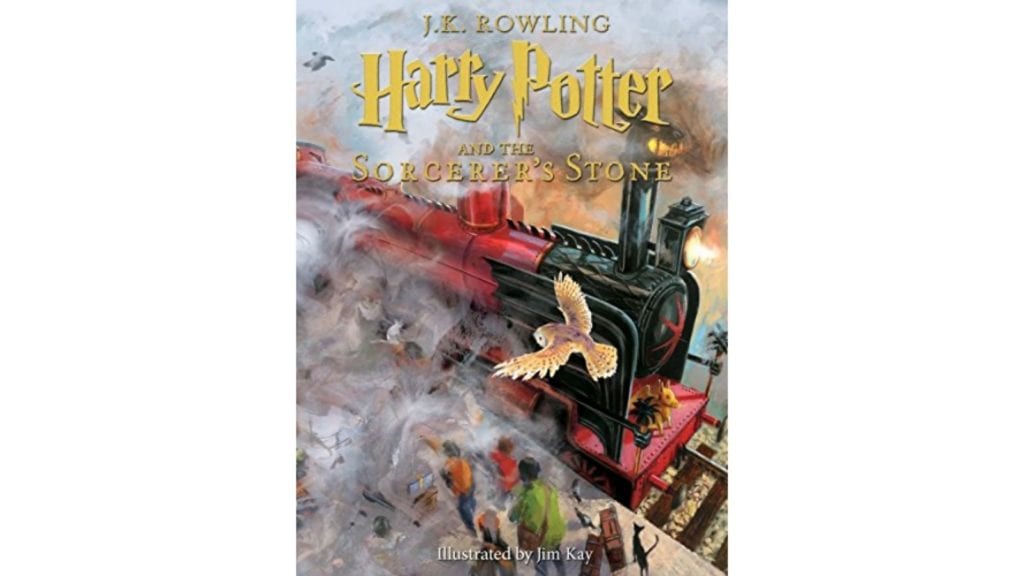 These deluxe hardcover editions of the Harry Potter books feature glorious full-color illustrations by artist Jim Kay, breathing new life into the imaginative world created by J.K. Rowling. The first five illustrated Harry Potter books (Sorcerer's Stone, Chamber of Secrets, Prisoner of Azkaban, Goblet of Fire, and Order of the Phoenix) have been completed. The remaining novels in the series (The Half-Blood Prince and The Deathly Hallows) will follow. A fully illustrated edition of Fantastic Beasts and Where to Find Them (with art by Olivia Lomenech Gill) is also available.
Harry Potter Popup Books by J.K. Rowling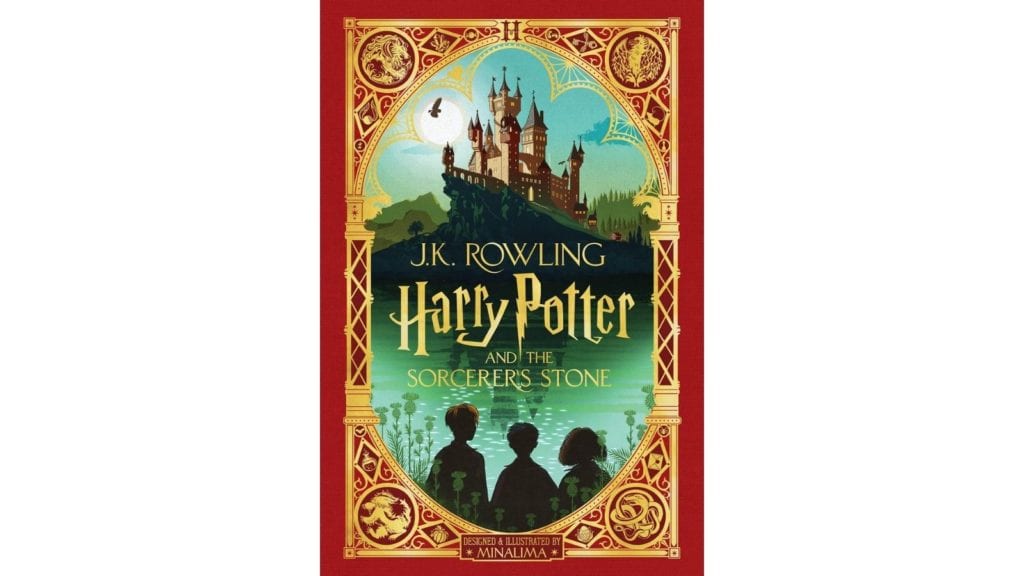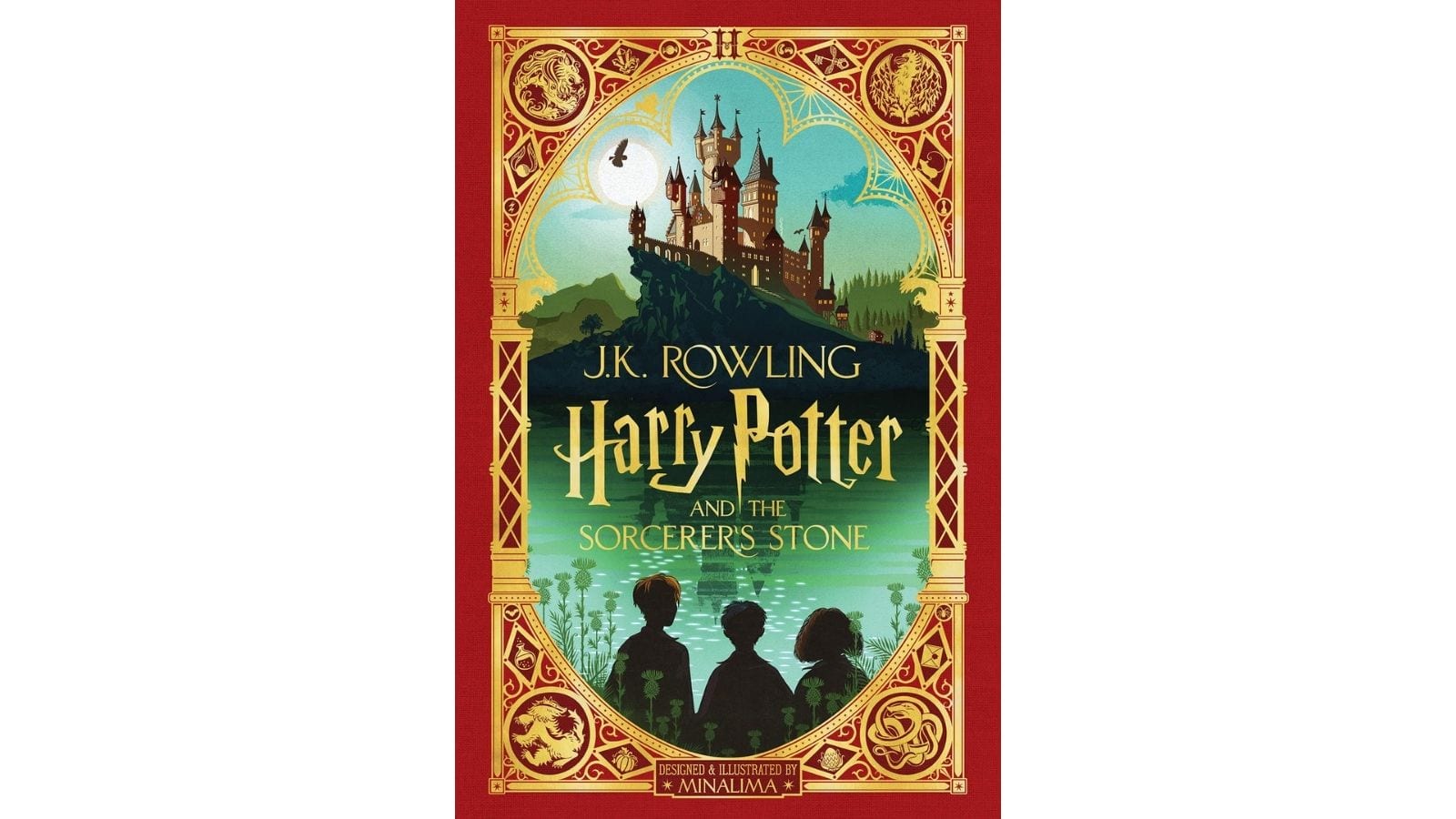 Proving that book design is an art in and of itself, the dazzling popup edition of the first Harry Potter book is fully illustrated and features interactive paper craft elements such as a foldout Hogwarts letter. Additional popup-style books include Harry Potter and the Chamber of Secrets, Harry Potter: A Pop-Up Guide to Hogwarts, Harry Potter: A Pop-Up Guide to Diagon Alley and Beyond, Harry Potter: A Pop-Up Book, and Harry Potter: A Hogwarts Christmas Pop-Up (Advent Calendar).
Pottermore Presents: Harry Potter Short Stories by J.K. Rowling
Available as ebooks only, the three volumes of the Pottermore Presents series are Short Stories from Hogwarts of Heroism, Hardship and Dangerous Hobbies (book one), Short Stories from Hogwarts of Power, Politics and Pesky Poltergeists (book two), and Hogwarts: An Incomplete and Unreliable Guide (book three). 
More from FamilyVacationist:
Updated: September 2022