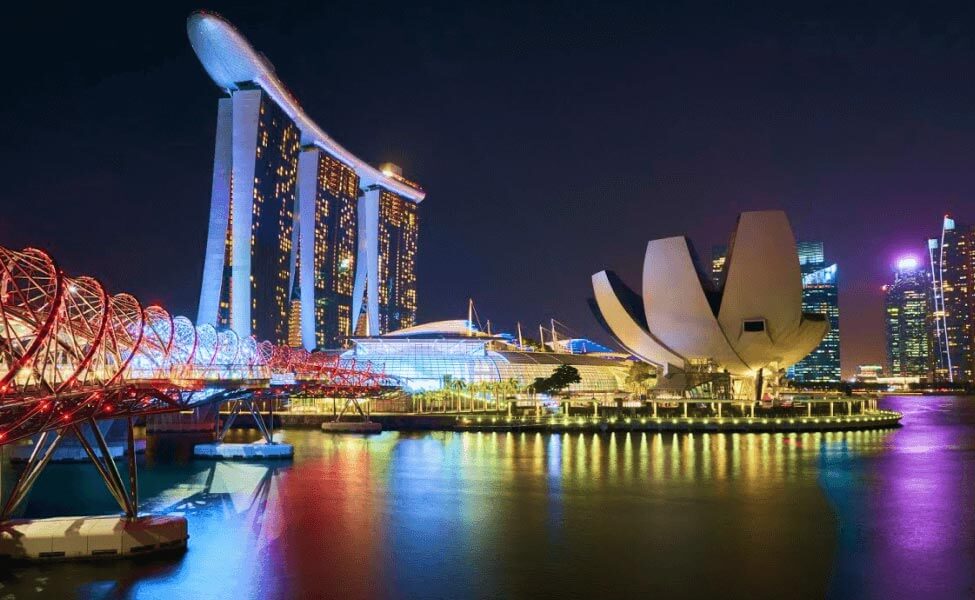 Posted on By Blog Admin
Looking for the best places for world tour in 2021?
To fuel your wanderlust, we have curated some of the best places for world tour with the perfect blend of sightseeing, adventure, beaches, food, and nightlife. Traveling is a way to understand the culture of a place, the richness of diverse landscapes, and feast on different delicacies.
Here are some of the enchanting destinations to travel around the world, where you can enjoy the gorgeous waterfalls, sparkling lakes, ancient towns, beautiful parks and beaches, and spectacular mountain ranges that attracts millions of people from all over the world.
To experience scenic beauty, food, and the best of history and culture, here is a list of 8 best places for tourism in world that you should add to your travel bucket list according to Flying Squirrel Holidays.
Best Places to Visit in the World 2021
Paris, France
The capital of France, Paris is a charming city with gleaming boutiques, sidewalk cafes, wonderful restaurants, historic monuments, and world-class museums.
The main attractions in Paris are the Eiffel Tower, the Louvre Museum and Notre Dame. Rich in culture, architecture, food, and fashion, Paris offers some amazing things to do like wandering along the Parisian streets, walking on the bridges, or sipping coffee in one of its renowned cafes.
A trip to Paris is surely a dream come true for every traveler.
Places to visit in Paris
The Louvre- Spread across an area of 21,000 hectares, this lavish and largest museum in the world is located in a royal fort and is one of the most visited places. This museum houses impressive art collections like Egyptian Antiquities, Islamic Art, paintings, sculptures, Greek and Roman Art, and Graphic Art.

Some of the famous works which should not be missed are Leonardo da Vinci's Mona Lisa, Michelangelo's Dying Slave, Winged Victory of Samothrace, and Great Sphinx of Tanis.
Notre Dame Cathedral- Notre Dame is a gorgeous Roman Catholic Church known for its gothic style architecture, sculptures, and gargoyles. The towers of the cathedral will reward you with the finest views of the city.

You can spend time at the eateries and small shops near the cathedral. Visit this place to witness the superb architecture and wood carvings, and don't miss the statute of Bas Relief, Jeanne D'Arc, and the frontcourt nearby.

Arc De Triomphe- Known for its neoclassical architectural style, Arc De Triomphe was built in the honor of the imperial army in the 19th century. The pillar carvings, engraved victory tales, and sculptures will surely mesmerize you.

The beautiful views of Paris city from the panoramic terrace and the Tomb of the Unknown Soldier of France should be on your to-do list.  
Palace of Versailles- This gigantic and world heritage site boasts of an amazing terrace, the artwork of the Renaissance era, exotic interiors, and landscaped gardens. Designed with the influence of ancient times, it consists of over 2,300 furnished rooms.

Few things to add to your list while visiting this place are the Museum of the History of France, gorgeous gardens, Royale, Hall of Mirrors, Queen's Chamber, and the Musical Fountain Shows.
Seine River- Known as the heart of Paris, this river is the main source of water in the city. You can enjoy cruising in this river and catch glimpses of iconic landmarks like Notre Dame Cathedral, Louvre Museum, and more.
Champs Elysees- This place offers a plethora of activities to do as there are restaurants, flagship stores, and boutiques to have a wonderful time. The eminent Hard Rock café and Louis Vuitton showroom are found there. This place offers some of the best cafes in the city to chill like Laduree and Le Fouquet's.
Hong Kong
Hong Kong has a glorious history and various sightseeing options. The temples, skyscrapers, markets, and a variety of cuisines mesmerize people and make a lovely destination for all. The sightseeing places are a true deliberation of their history and culture.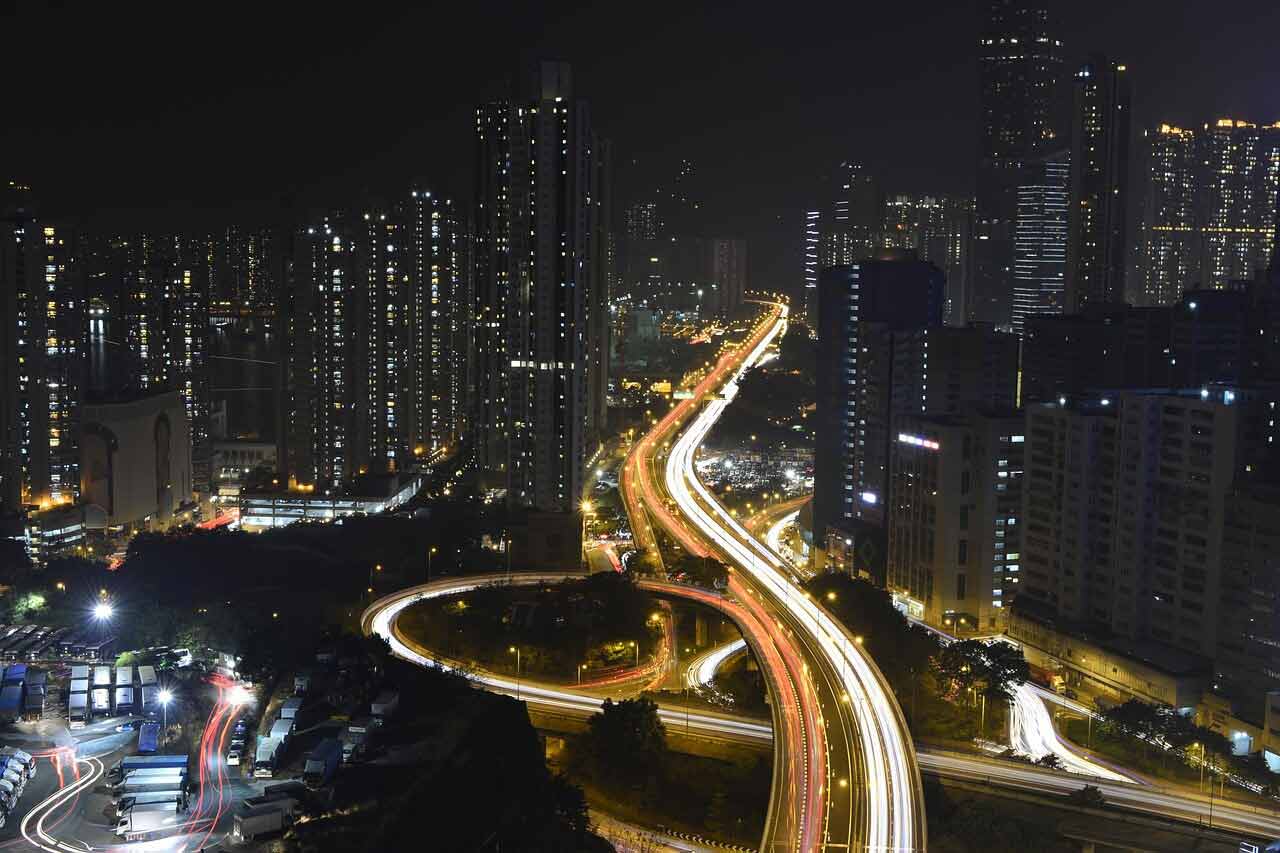 Hong Kong is an ideal destination to visit with your kids, friends, and family.
Places to visit in Hong Kong
Victorias Peak (The Peak)- The Peak is the highest point on the Hong Kong island and provides incredible views of the cityscape. Board the red Peak Tram and witness the stunning views of the city along with exploring Madame Tussauds, Sky Terrace 428, and the Peak Tower on The Peak.
Symphony of Lights- Experience the World's largest Permanent Light and Sound Show in Hong Kong. A display of colorful lights with music and narration played in honor of the diversity of the city comes in 5 different themes. Visiting this iconic place is an absolute must for all.
Big Buddha- Climb 268 steps and reach the world's second-largest bronze statue, Giant Buddha which is an impressive 112 feet long structure near the Po Lin Monastery. You can also enjoy the birds-eye view of this massive statue from the Ngong Ping 360 Cable Car.
Ladies Market- A popular shopping place in Hong Kong known for its street markets where you can purchase quirky souvenirs and branded items. Bargaining would be a fun activity to do here. There are other places to visit nearby like the night markets of Temple Street, Yau Ma Tei, and Jade Market.
Disneyland- Disneyland is an ideal place for both children and adults. Take a tour of the theme park and experience the various musical and colorful shows and revisit your childhood. Make sure you include this magical place in your itinerary.
London, United Kingdom
London, the most iconic city, comes in one of the top 50 travel destinations in the world. Once home to the Royal family, this city is filled up with history and culture. The city will give you a modern vibe but you will love the old world charm here.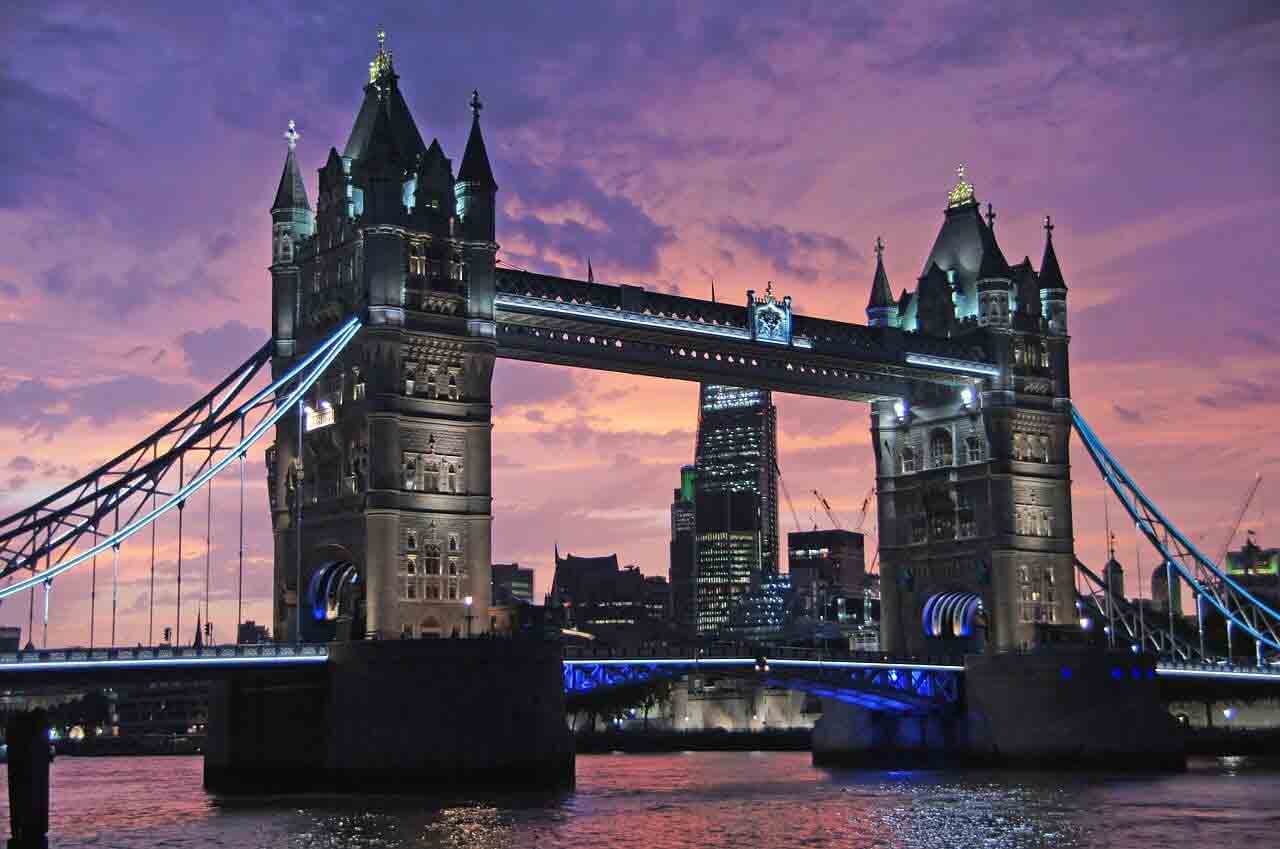 Home to some of the best museums, art galleries, gardens, cathedrals, and palaces, this city will astonish you with the variety of places it has in offer.
Places to visit in London
National Gallery- National Gallery consists of an incredible collection of European paintings from 1260 until 1920. Architecture lovers can head to this place to witness the paintings of renowned painters like Botticelli's Venus and Mars, Leonardo Da Vinci, Van Gogh's Sunflowers, and the Waterlily Pond by Monet.
Tokyo, Japan
The capital city, Tokyo is considered to be the largest city in the world. Known for the skyscrapers, architecture, roads, traditional shrines, forests, and cherry blossoms in the spring, Tokyo is a blend of wonders and technological marvel.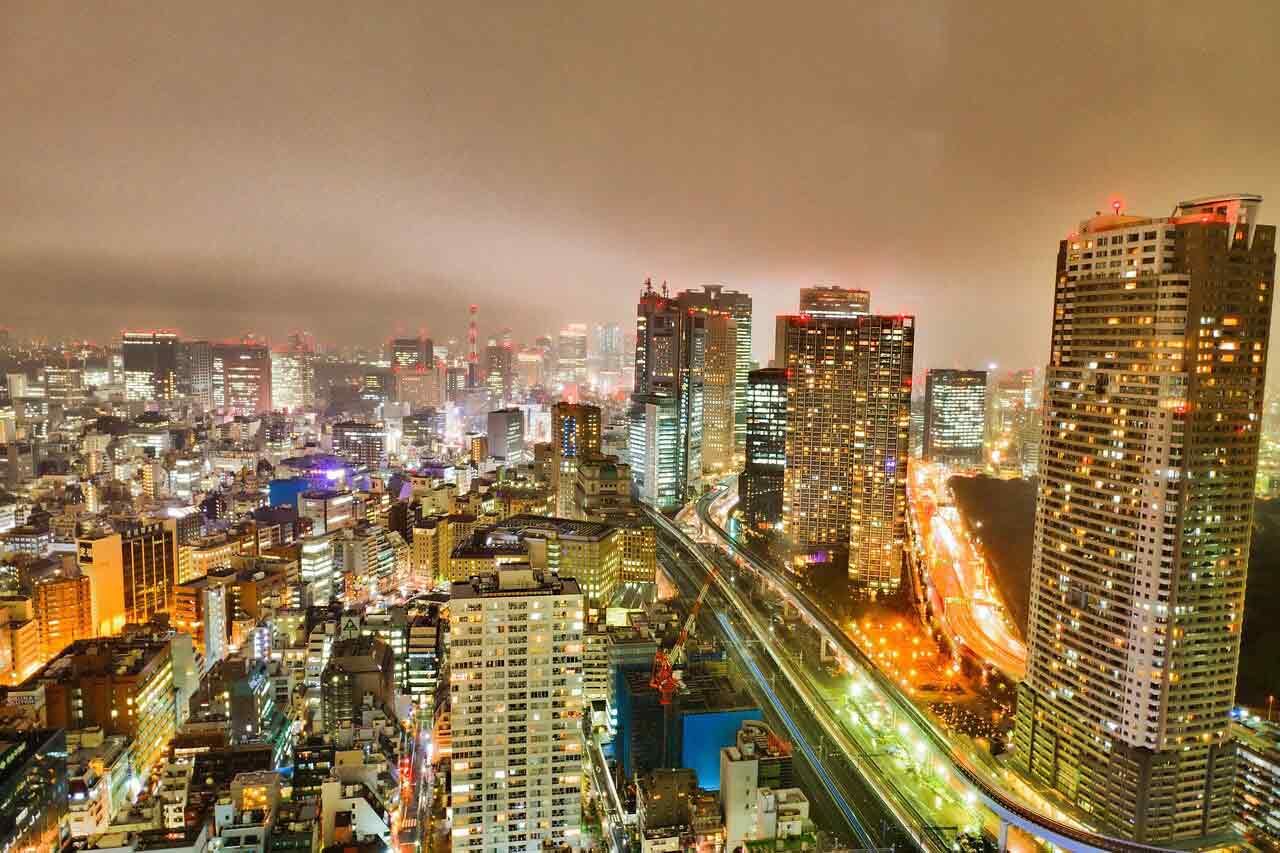 The capital city of Japan is known for its unique culture and food like Sashimi, Okonomiyaki, and Ramen. Tokyo is a hub for all the developers, games, and anime fans and the Akhibara district will awestruck you by the electronic splendor.
If you are seeking adventure and variety, then Tokyo is the place to be!
Places to visit in Tokyo
Tokyo Disney Sea- It's a 176-acre theme park ideal for both children and adults.

The theme park comes with many characters of sea and ocean myths, and Disney themed ports like the Mediterranean Harbour and Mermaid Lagoon.

To tantalize your taste buds, the park also offers a wide variety of scrumptious food.
Cape Town, South Africa
Known as "Mother City" in Africa, Cape Town is a true beauty located between the mountains and azure waters.
The city is well known for its fantastic scenery, white sand beaches, brilliant architecture, rich cultural heritage, monuments, shopping, and nightlife.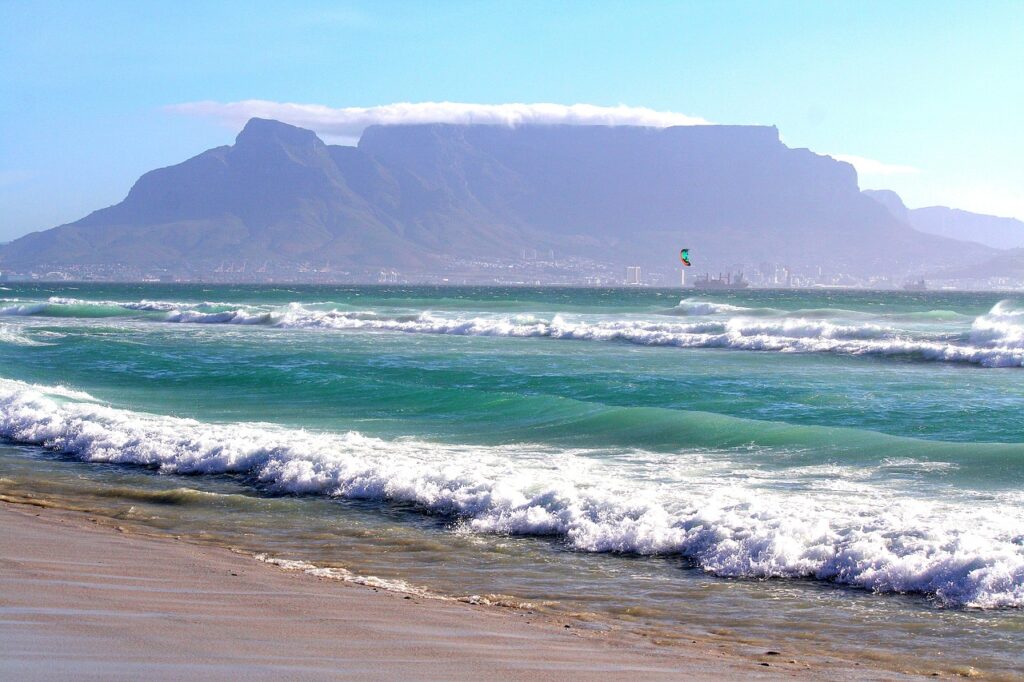 Not just this, the city offers adventure seekers great mountain hikes, swim with the sharks, adventure sports, and captivating landscapes. The places to visit, the richness, and the warmth of the people are what make this city truly magical and a favorite destination for every traveler.
Places to visit in Cape Town
Table Mountain- Enjoy the panoramic view of Cape Town through Table Mountain which is 1,086 meters high. Take a cableway with revolving cabins to reach Table Mountain.

This place is ideal for activities like nature, views, and photography. Take a tree hiking trail here to explore wildlife in its dense jungles.
Boulders Beach- A trip to Cape Town is incomplete without visiting Boulders Beach.

Here, you can swim and interact with more than 2,000 African penguins. These penguins are also known as "jackass" because their chirps are similar to the bray of donkeys.

Along with swimming, you can also enjoy a photography session with penguins. The best time to visit is early in the morning or at the closing time to avoid the crowds.
Victoria and Alfred Waterfront- Named after an English Queen and her son, this place will offer fantastic views of Table Mountain, the Atlantic Ocean, and Table Bay.

This place has so much to offer- art galleries, world class restaurants, nightlife, shopping centers, aquarium, ship museum, and live entertainment shows. Head to Nobu and Sevruga restaurants to enjoy Cape Town's most scrumptious delicacies and Casablanca and Shimmy nightclubs are the best places to enjoy the nightlife.
Castle of Good Hope- History and art buffs can visit this place to get insight into Cape's art and history.

Built by the Dutch East India Company in 1666, it is the oldest building in South Africa. This pentagon-shaped building has been converted into two museums namely Castle Military Museum and Iziko Museums of Cape Town.

The guided tours inside the building start from around 10 in the morning.
Bali, Indonesia
Indonesia's most famous island, Bali combines adventure and leisure perfectly. Its endless coastline, stunning beaches, best coral reefs, temples, waterfalls, retreats, luxurious resorts, adventure sports, and cuisine- there is something for every traveler here.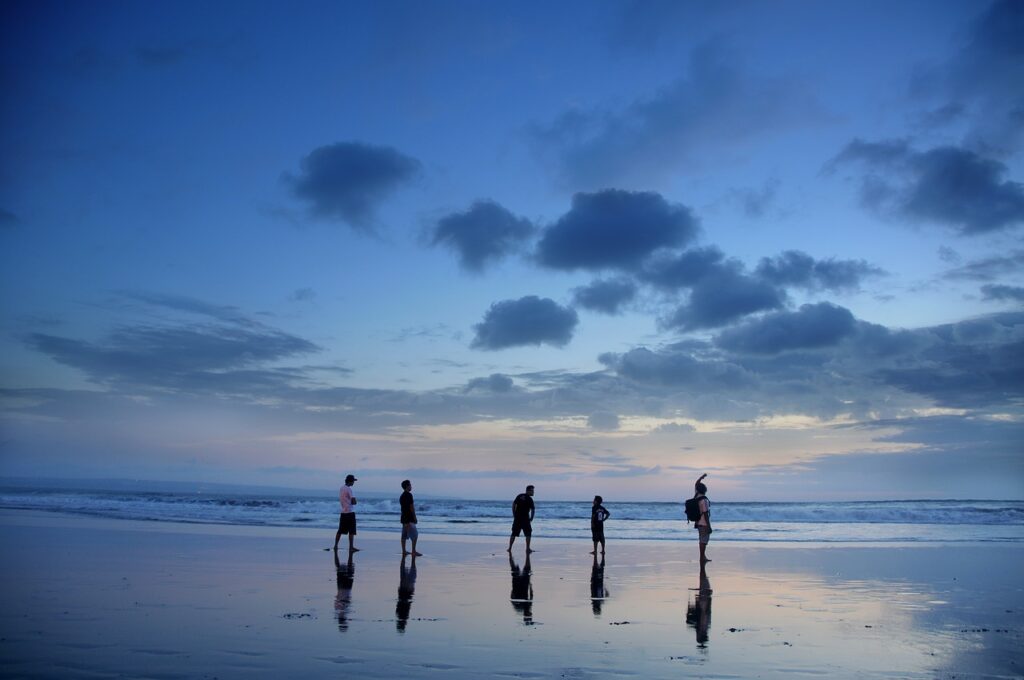 Bali's beautiful landscape is defined by its scenic rice terraces. Bali also serves as one of the best honeymoon destinations and the best vacation spot for couples on a budget.
With so many tourist attractions and things to do, a week-long holiday is not enough to explore the impeccable beauty of Bali.
Places to visit in Bali
Ubud- Ubud is a small village in Bali with scenic paddy fields, museums, street dance performances, and temples.

You can hire a bike and explore the village, or stroll along with the scenic rice fields, visit the mansions made by bamboos and the famous monkey park.
Kuta Beach- Kuta Beach is all about the white sand beach and exotic seafood at the beachside cafes.

There are ample things to do near the beach like visiting the Ground Zero Memorial, enjoying rides at the Circus Waterpark, watch Kuta Theater, or experience 3D art at Dream Museum Zone.
Pura Besakih- It is the highest mountain housed in the slopes of Gunung Agung.

It is said that this temple was built to protect the island from evil. This place is surrounded by lush forests, rice plantations, and vegetation.
Tegalalang Rice Terraces- Located around 20 minutes away from Ubud, this beautiful paddy field is perfect for a break away from the beaches and islands.

The efficient 8th-century style of rice farming called Subak is used here which makes it different from other rice plantations. You can visit the Gunung Kawi Sebatu Temple nearby, or the Made Ada Museum and take stunning photographs of the village.
New York, United States
Known as "The City that never sleeps", New York will amaze you with its aura and energy. This city is well known for its magnificent skyscrapers, prominent landmarks, architecture, and nightlife.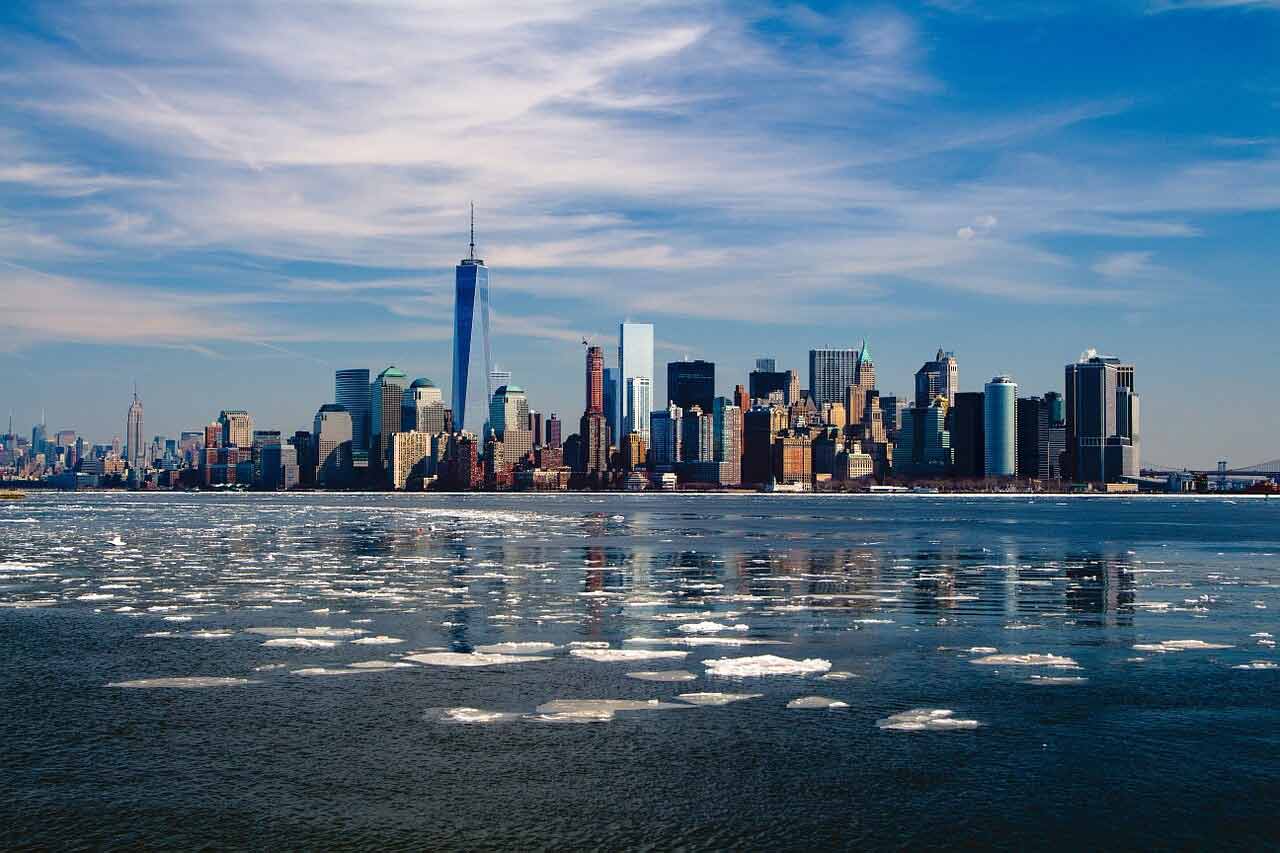 From Times Square to skyscrapers of Wall Street, Central Park to the Statue of Liberty, New York is simply captivating. Brilliant architecture, art, and movies of New York City have inspired the world.
It is also known for its extravagant nightlife with the best restaurants and clubs in the city full of food, fashion, and music.
Places to visit in New York
Statue of Liberty- The Statue of Liberty is located on Liberty Island and is the symbol of freedom and democracy.

Designated as the UNESCO World Heritage Site, it is one of the well-known monuments in the world. Climbing the 162 steps of the staircase and visiting the crown of the Statue of Liberty is a one-of-a-kind experience.

The crown offers splendid views of Brooklyn, Staten Island, Lower Manhattan, and Verrazano Bridge.
Times Square- Located in Central Manhattan, Times Square is the most popular attraction of the city.

The place is filled with top bistros and bars, and cafes and restaurants with authentic cuisines. There are several stores, among which Disney Store is a must-visit. See the wax statues of your favorite celebrities in Madame Tussauds, or visit the NBC Studios which is a major attraction for shopping in the city's favorite Forever 21 store.

Times Square will make you fall in love with it.
The Metropolitan Museum of Art- It is the largest museum in the United States and was made in 1870. The museum consists of some of the world's finest art collections from prehistoric times to modern times.
Brooklyn Bridge- Completed in 1883, Brooklyn Bridge is the longest and most ancient suspension bridge in the United States.

The pillars of the bridge are made up of cement, limestone, and granite. The bridge connects Manhattan and Brooklyn and offers marvelous views.

We recommend you to walk along the Brooklyn Bridge at night as it is in its ultimate beauty at that time.
Amsterdam, Netherlands
Amsterdam has the most chilled out vibe among all the cities of Europe. The city offers wonderful experiences- picnic parks, spectacular museums, and vibrant nightlife.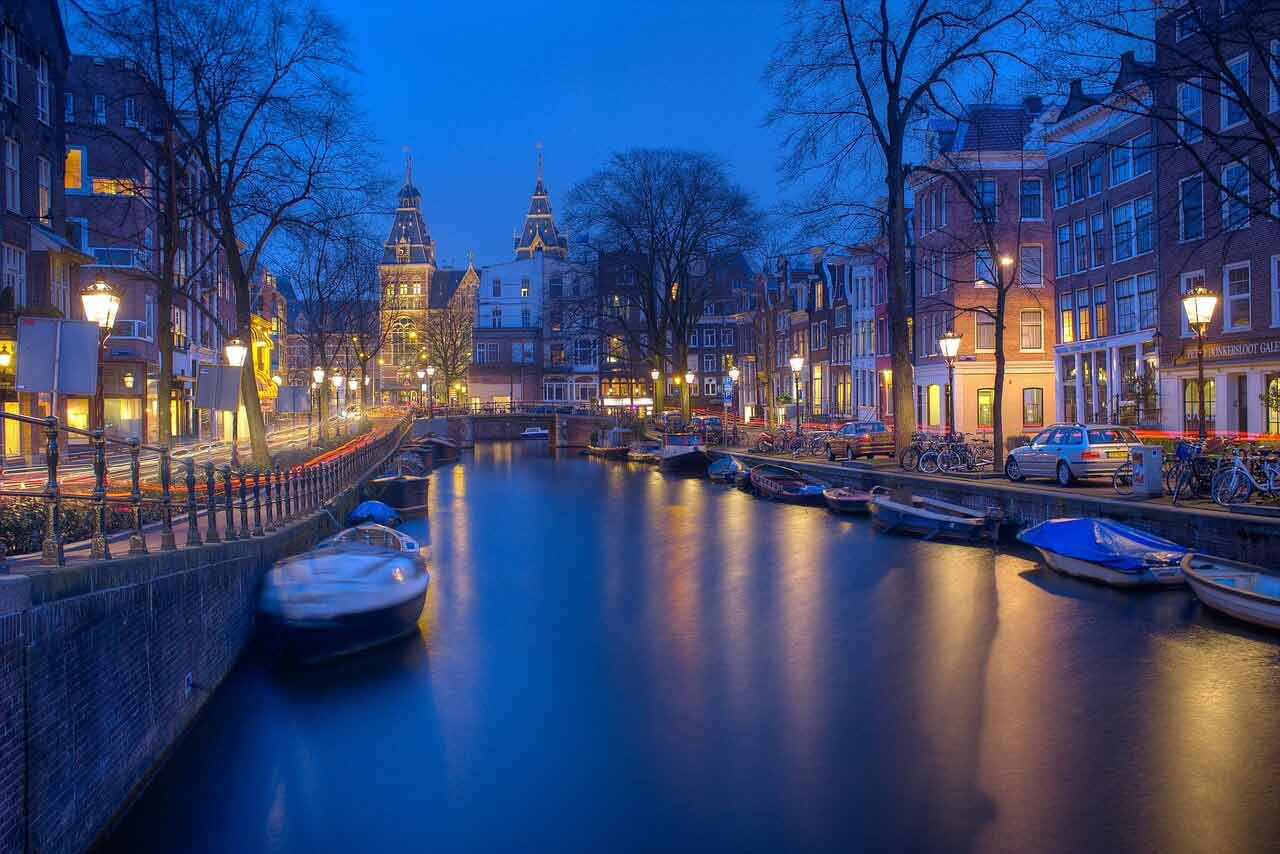 The city is known for its world-class museums like the Stedelijk Museum of Modern Art, Rijksmuseum, and the Van Gogh Museum.
Some interesting things you can do in Amsterdam are biking, shopping in the streets of Jordaan, cruising in Amsterdam canals, going beer tasting, and eating popular street foods. Amsterdam should be included in your European itinerary!
Places to visit in Amsterdam
Rijksmuseum- This popular museum of Amsterdam was built in 1809 and houses the antiques and art in more than 250 rooms.

The museum also comprises a huge library with a collection of more than 35,000 books and manuscripts. Modern art styles, traditional handicrafts, and medieval sculptures are also showcased here.

Anne Frank House- A trip to this house will narrate a story about a Jewish girl, Anne Frank who lived at the time of the Second World War.

She left a diary that describes the hardships her community went through while hiding from the Nazis. This museum contains the building where Anne's family remained in hiding.

A trip to Amsterdam is incomplete without a visit to this house.
Vondelpark- It is the most popular park and the favorite spot for a picnic for locals as well as tourists.

Grab a bite at the popular cafes and restaurants like Café Vertigo, De Vondeltuin, and the Groot Melkhuis. The park boasts of a rose garden that comprises more than 70 types of roses in the park.
Dam Square- Dam Square is the center point and an iconic landmark of Amsterdam.

The Square has important buildings like Madame Tussauds Museum, Royal Palace, and the New Church.

It is believed that the sightseeing of Amsterdam should begin by visiting Dam Square first.
FAQ
1) Which is the number 1 place to visit in the world?
Paris is considered to be the number 1 place to visit in the world. Paris is a charming city with hidden gems, architectural marvels, various sightseeing options, world-class restaurants and much more making it the best city to visit in the world.
2) Which is the most beautiful place on Earth?
Mother Earth has co-created beautiful places on this planet and therefore, it would be a sin to choose a particular place. Every place is beautiful in its way. Some of the beautiful places are Bora Bora, Machu Picchu, Mauritius, Zurich, Santorini, and Rome.
The list of 8 amazing places for a world tour is highly coveted. Whether you want to learn about the history or culture, go on hiking trails with your partner, wish to unwind on the beach, or looking for some best countries to visit on a budget, now you know which the places are!
Make sure you add these places to your next vacation list and we promise you will have the best time of your life.
Get in touch with us at +91 3340525777 and customize your trip according to your choice and preferences.
Images Source: Pixabay.com