Walk through any Disney theme park or set sail on Disney cruise and you'll likely come across a small booth with a single cast member ready to tell you all there is to know about Disney Vacation Club (DVC). Disney Vacation Club is flexible timeshare program touted by Disney as its best-kept secret, though it's not really a secret if there are billboards, bus banners, and in-park booths, is it? 
If you're thinking about diving into the world of DVC or have questions about this popular timeshare program, you've come to the right place. Here's everything you need to know about Disney Vacation Club, including how it works, how much is costs, and who does (and does not) benefit from becoming a DVC member.
ULTIMATE GUIDE: Everything You Need to Know About Disney Genie and Genie+
1. What Is Disney Vacation Club and How Does it Work?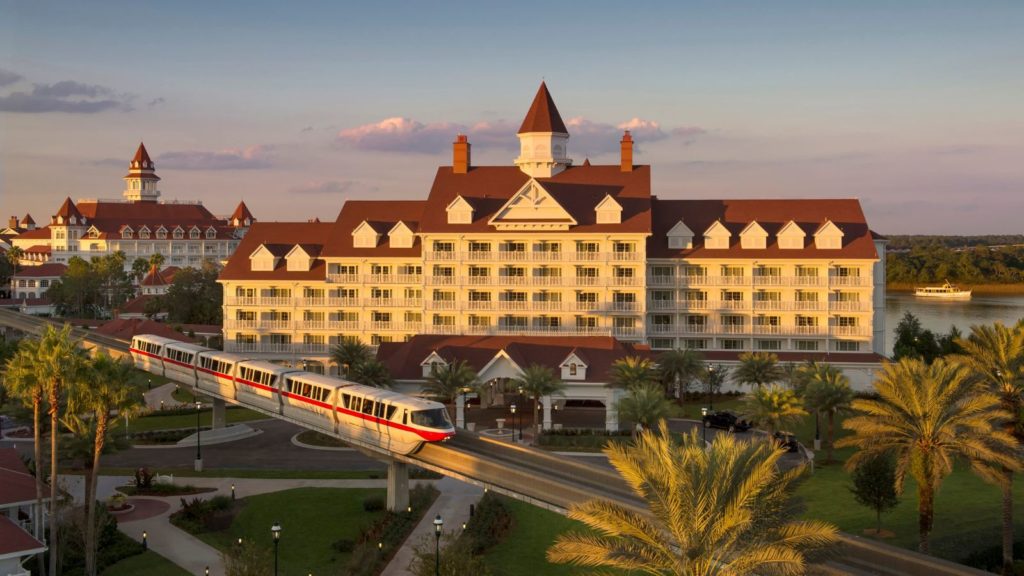 Disney Vacation Club is a flexible timeshare program where members purchase a certain amount of points to use each year at Disney properties and on Disney vacations around the world. While this may seem fairly self-explanatory, a deeper dive proves that DVC is slightly more convoluted than this simple explanation. 
BRING THE WHOLE FAMILY: 11 Best Disney World Hotels for Families of 5 or More
All Disney Vacation Club timeshares come with a start date and an end date, and DVC contracts last for 50 years. So, you need to be absolutely certain that you're willing to do a Disney vacation every year for five decades before locking into a DVC timeshare contract.
With each contract, you purchase a certain number of "vacation points" per year for a designated "home resort." (I'll discuss "vacation points" ands "home resorts" in more detail below.) Points are best used at your home resort, but members can use them to stay at any DVC resort, in any room type, and for any dates. This is unlike a traditional timeshare where you lock into a set number of days and dates per year. 
2. Who Should Buy into Disney Vacation Club? 
The first thing you should really think hard about when considering DVC is whether you'll really want to commit to 50 years of Disney vacations. To put this in perspective, if you buy into DVC at the age of 30, you'll be 80 years old when your contract ends. If a lifetime of Disney vacations sounds like a dream come true, DVC may be the right choice for you.
EXTRAS INCLUDED: 19 Cheap Theme Park Hotels That Come with Magical Perks
You should also think about how often you will actually travel to Walt Disney World or Disneyland. If you travel to the parks every year or even multiple times a year then it might be worth joining Disney Vacation Club, especially if you're used to staying at moderate or deluxe resorts. Families who go to the Disney parks every few years and are more budget-conscious about staying at a value resort or even off-property may not find DVC to be a good value. 
3. How Much Does Disney Vacation Club Cost?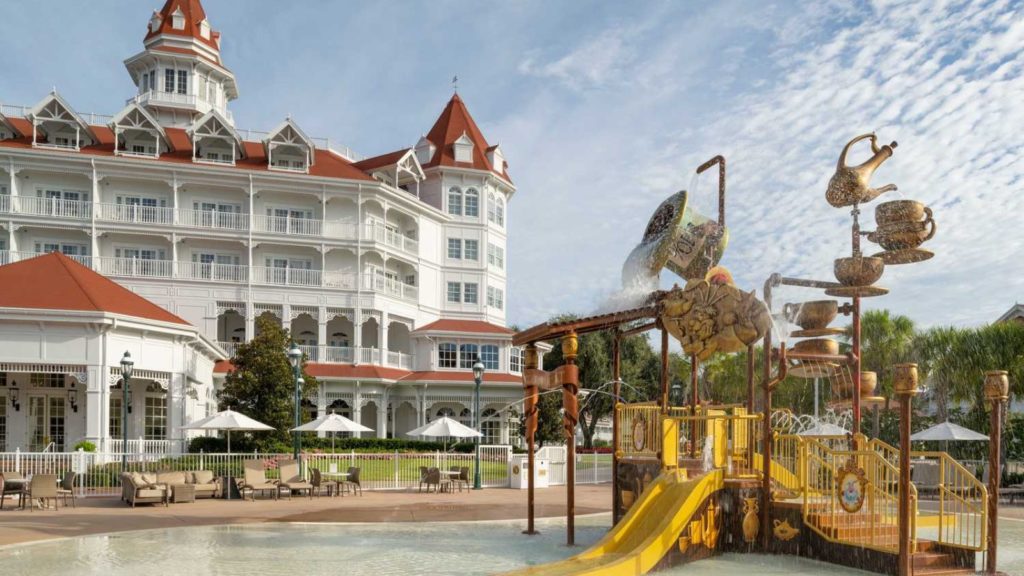 The biggest sticking point for most people when it comes to joining DVC is the cost, which currently starts at $31,050 for 150 vacation points ($207 per point) plus closing costs that start at $629 and vary based on the number of points you own and which resort you choose as your home resort. Annual dues start at $88 and also go up based on how many points you own and which home resort you choose. 
DISNEY DINING: 11 One-of-a-Kind Disney Foods You Need to Try at Disney World
In other words, the investment is not small. But Disney does offer financing options with a monthly payment for a 10-year loan and a 10 percent down payment, which may assist some potential members in taking the DVC plunge. 
4. What Is a Disney Vacation Club Home Resort? 
A home resort is a resort you select when buying into DVC. There are more than a dozen home resorts across the country, including Disney's Vero Beach Resort in Vero Beach, Florida; Disney's Hilton Head Island Resort in Hilton Head, South Carolina; and Aulani, a Disney Resort and Spa on the island of Oahu. Picking a Disney Vacation Club home resort is a big decision. You need to be sure your home resort is one you'll want to return to again and again.
CHEAP STAYS: 9 Cheap Theme Park Hotels in Orlando Near Disney, Universal, and SeaWorld
Point value varies across each of the DVC properties, and some resorts cost more points to stay at than others. For instance, Disney's Old Key West Resort is one of the cheaper DVC resorts with rooms starting at 9 points for a studio room, whereas a stay at Disney's Grand Californian Hotel and Spa starts at 17 points per night.
5. What Are the Booking Windows?
Booking windows for DVC resorts are a bit convoluted. While the general public can book non-DVC hotel rooms at Disney a year or more in advance, DVC home resort bookings are limited to 11 months in advance.
PLAN YOUR TRIP: When Is the Best Time to Visit Disney World and Disneyland?
So, if you want to go to Walt Disney World in December, you can book in January. Non-home resort bookings begin seven months in advance, though popular weeks like Easter and Christmas book up at the 11-month mark. 
6. Do You Always Have to Stay at Your DVC Home Resort? 
You do not have to stay at your home resort every time. In fact, Disney encourages DVC members to stay at all of its Disney Vacation Club resorts to get a feel for each of them. Those who are more flexible with their dates will find that even the most popular properties like Disney's Polynesian Village Resort or Disney's Wilderness Lodge often have rooms available with short notice during the off-season. 
DISNEY 101: First Time? Here's How to Plan a Disney Vacation
Not staying at your home resort is also a great way to save points so you can go to the parks more often. For instance, if your home resort is Disney's Grand Floridian Resort and Spa, where studio rooms start at 16 points for a standard view, you may want to look at booking Disney's Animal Kingdom Villas – Jambo House, where value accommodations start at 9 points for a studio.
7. What Happens if You Don't Use All of Your Allotted DVC Points for the Year?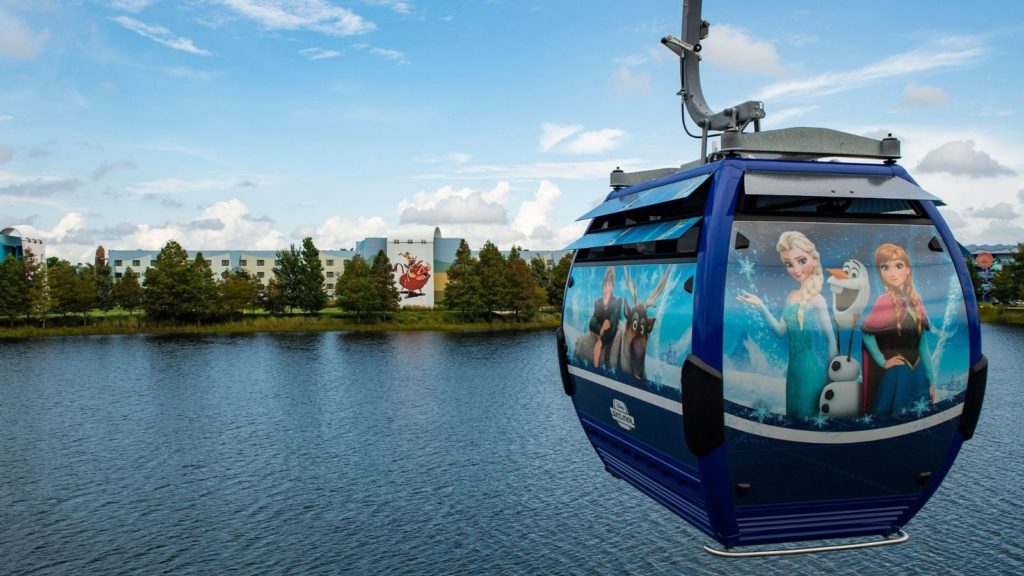 There may be some years where you can't use all of your Disney Vacation Club points. Fortunately, that doesn't mean that you lose them. Disney Vacation Club has a rollover program for points where you can bank points that you aren't going to use this year and access them the following year. This is a great option for those who want to save up for a large family trip to Disney or want to book an epic vacation with Disney Cruise Line or Adventures by Disney. 
8. Can You Borrow Disney Vacation Club Points from Future Years?
Yes, borrowing points with DVC is allowed. You can borrow points from the next year's allotment of points to extend a vacation, book larger accommodations, or book an entirely new vacation. Borrowing points can be done online when booking a vacation or on the phone with DVC when booking a vacation. 
9. What Are the Disney Vacation Club Membership Perks?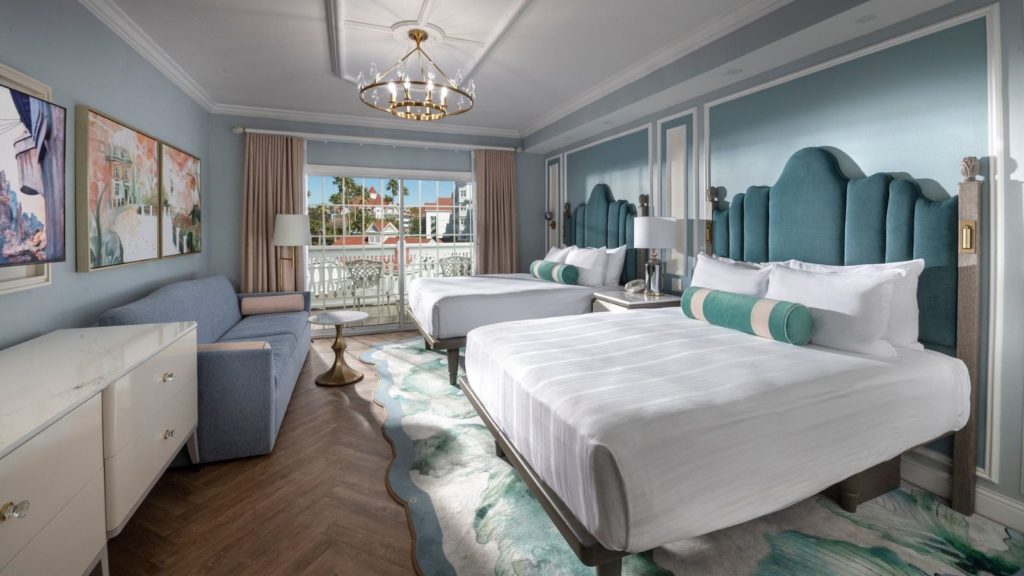 DVC members receive a number of perks with membership. Like annual pass holders, DVC members get discounts on select dining, merchandise, tickets, and tours. They also get access to the Sorcerer Pass level of annual pass for Walt Disney World when available.
PACKING LIST: What to Pack for Disney World (and What to Leave at Home)
Disney Vacation Club members touring EPCOT can enjoy the Member Lounge, which is on the second story of the Imagination pavilion and provides great views of World Nature. Inside the Member Lounge, DVC members and their guests can enjoy complimentary drinks, snacks, and charging stations. 
There are also plenty of special activities for DVC members, including the popular Moonlight Magic after-hours events just for members and their guests. These events take place at all four Walt Disney World theme parks and include complimentary snacks and sodas, along with the ability to get onto popular attractions with a shorter wait and see rare Disney characters. 
10. Do DVC Rooms Come with Special Amenities?
No matter which DVC resort you're staying at, each of the various room levels comes with a standard set of amenities. 
Disney Vacation Club Studio Rooms 
Most studio room across all of the DVC properties sleep four or five guests and have a small kitchenette, a bathroom or two (depending on the property), and a balcony. Studio rooms are great for couples or families who want to spend the majority of their time at the parks. 
Disney Vacation Club One-Bedroom Villas 
One-bedroom villas are much larger than the studio rooms and come with a closed-off bedroom and additional sleeping areas in the living room with a pullout sofa and chair (sleeping up to five people). These rooms have a full kitchen with a refrigerator, oven, stove, and microwave to make meals. There's also a washer and dryer for any laundry that needs to be done. The one downside to these rooms is the single bathroom. This room type is a good choice for families traveling with kids and who will be making some meals at the hotel. 
Disney Vacation Club Two-Bedroom Villas 
Those traveling with a large group of extended family will want to consider a two-bedroom villa. The sleeping area consists of two closed-off bedrooms and a living room that has a sleeper sofa. There's also a large full-sized kitchen and a spacious living room. These rooms also have two bathrooms and a washer and dryer for laundry. 
Disney Vacation Club Three-Bedroom Villas
Three-bedroom villas, also called grand villas, are the most spacious of the DVC rooms and consequently cost the most points. These rooms often sleep up to 12 guests in three different bedrooms and have four bathrooms. There's a full kitchen and a spacious living room and dining room where a couch and banquet-style table are easily used by families.
These accommodations often have two levels, with one bedroom being on the bottom floor of the villa and the other two bedrooms being on the top floor accessible by an in-villa staircase or doors from the outside on the next floor of the building. 
Other DVC Accommodations
Outside of villas and studio rooms, Disney Vacation Club also offers a host of other accommodations. For example, the standalone cabins at Disney's Wilderness Lodge are absolutely stunning, and each comes with a private hot tub overlooking Bay Lake. There are also bungalows at Disney's Polynesian Village Resort, which hover over Seven Seas Lagoon and offer unobstructed views of Magic Kingdom. And lastly the fantastic treehouse villas at Disney's Saratoga Springs Resort are just a short boat ride from Disney Springs. 
11. Can You Use DVC Points on Non-DVC Rooms and Vacations?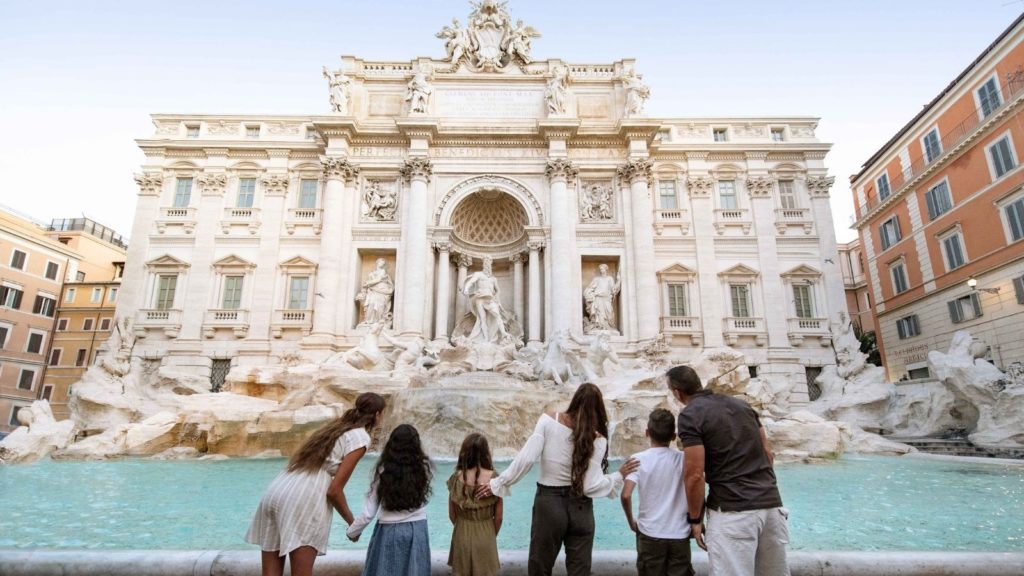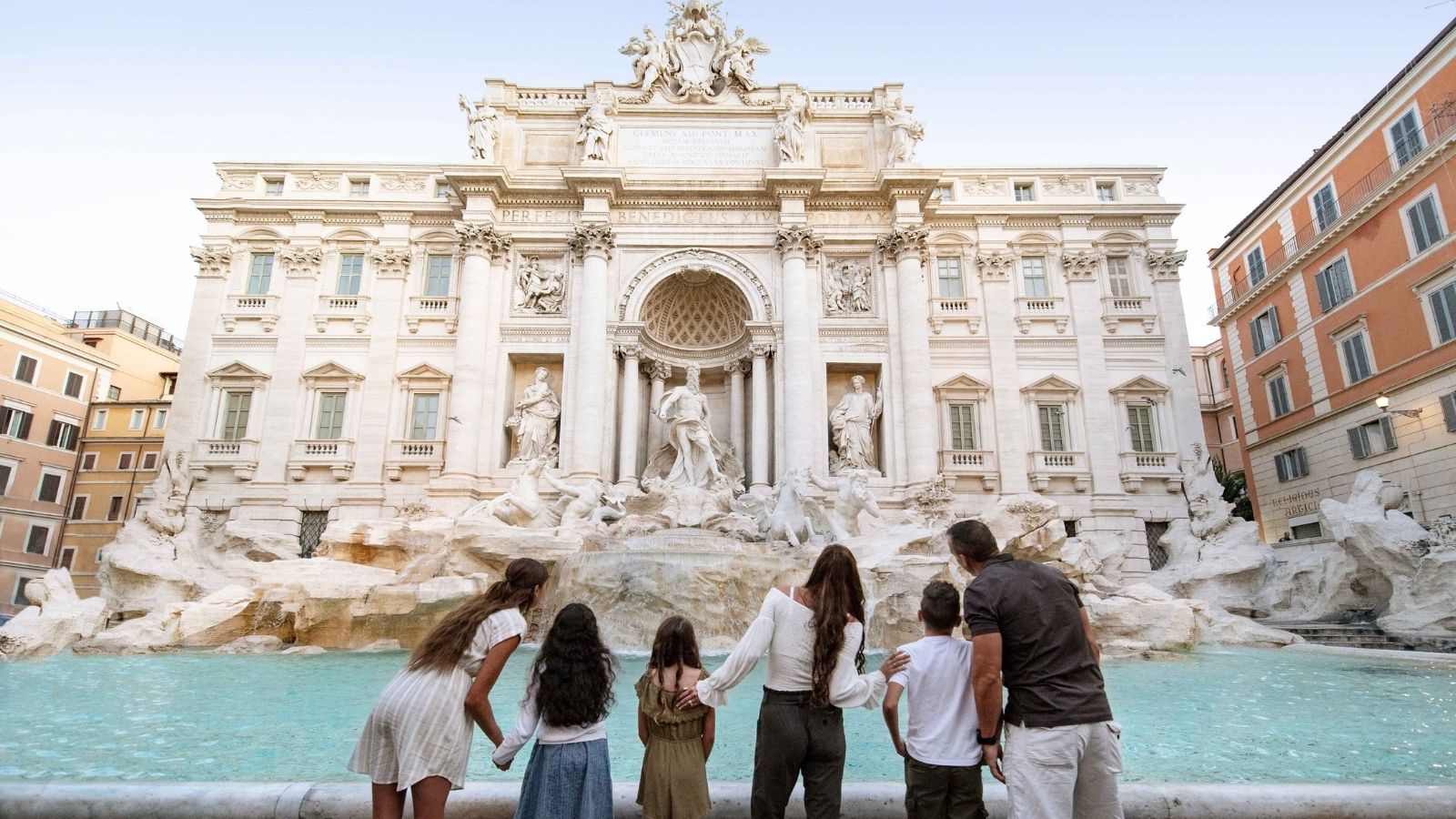 Yes, Disney Vacation Club gives you the flexibility to use DVC points for non-DVC rooms and vacations. For instance, if you want to stay at the new Star Wars hotel you can do so using DVC points. If you want to sail away on the Disney Wish, you can use your Disney Vacation Club points for that as well. 
WATER WORLDS: The 7 Best Orlando Water Parks for Every Age Group
One thing to note, however, is that point value to dollar value for non-DVC rooms is poor. You'll be spending more money in points to book these types of non-DVC vacations than just booking them outright with cash. Still, if you have extra DVC points or don't want to extend your budget to pay for a Disney vacation out of pocket, you may find it useful to use your DVC points on a non-DVC vacation.
More from FamilyVacationist: