Family travel has rebounded in a big way over the past year and expectations are high it will bounce back to pre-pandemic levels in 2023. With fears of COVID-19 transmission easing, families are more ready than ever to explore popular family vacation spots like New York and Orlando, while more moderately sized cities like Portland and Pittsburgh are also having a moment. 
Fresh-air diversions continue to be among the best places to go with kids, too, making rural regions from Mendocino in California to the Berkshires in Massachusetts appealing. And thanks to a strong U.S. dollar and the lifting of COVID testing requirements, many of the most popular family vacation spots in Europe are an enticing proposition as well. 
Best Places to Go with Kids in 2023
Continuing to balance health and safety precautions with a desire to maximize family vacation opportunities, the best places to go with kids in 2023 include all-inclusive resorts, family beach destinations, national parks, and—as always—the country's top theme parks. So, dust off your suitcases and get ready: Here are the top destinations to visit with the kids in 2023. 
MAKE MEMORIES: 27 Family Vacation Ideas for a Trip They'll Never Forget
1. New York, New York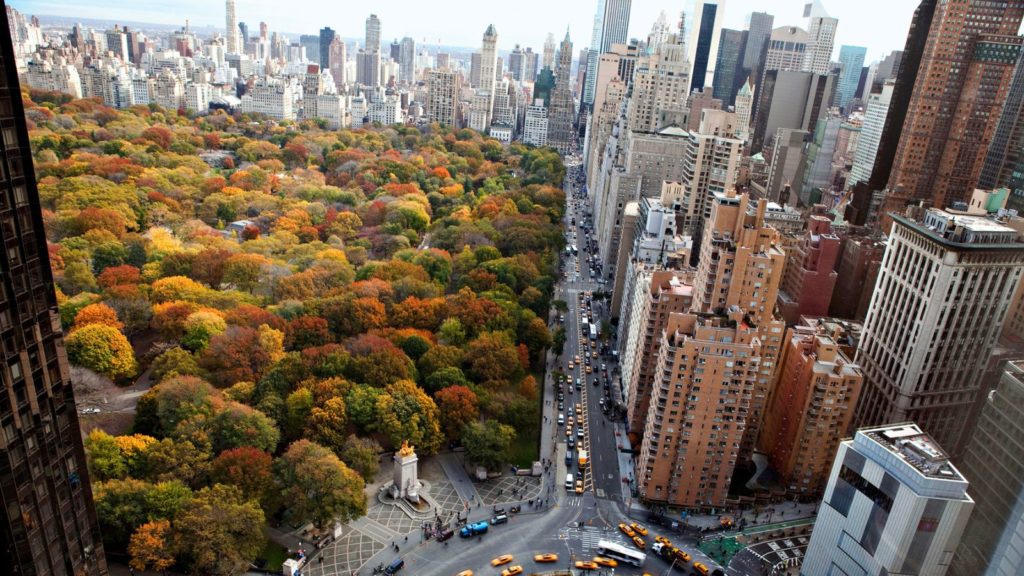 The Big Apple's attractions spell nonstop family fun year-round. Simply gazing at the city's towering skyscrapers is a thrill, and for many kids the excitement of seeing a live Broadway show is a once-in-a-lifetime thrill. The TKTS ticket booth sells same-day tickets to select shows at a discount of up to 50 percent.
NO HIDDEN FEES: 13 Best All-Inclusive Family Resorts in the World
The American Museum of Natural History's planetarium and collection of dinosaur fossils should win over even self-proclaimed museum haters, while Central Park's zoo antique carousel and lakes attract families like a magnet by offering a quiet respite from urban energy. 
Stay at Thompson Central Park, which has modern guest rooms plus an in-house restaurant called Burger Joint that serves up one of the best burgers in the city at a surprisingly reasonable price. 
2. Lake Como, Italy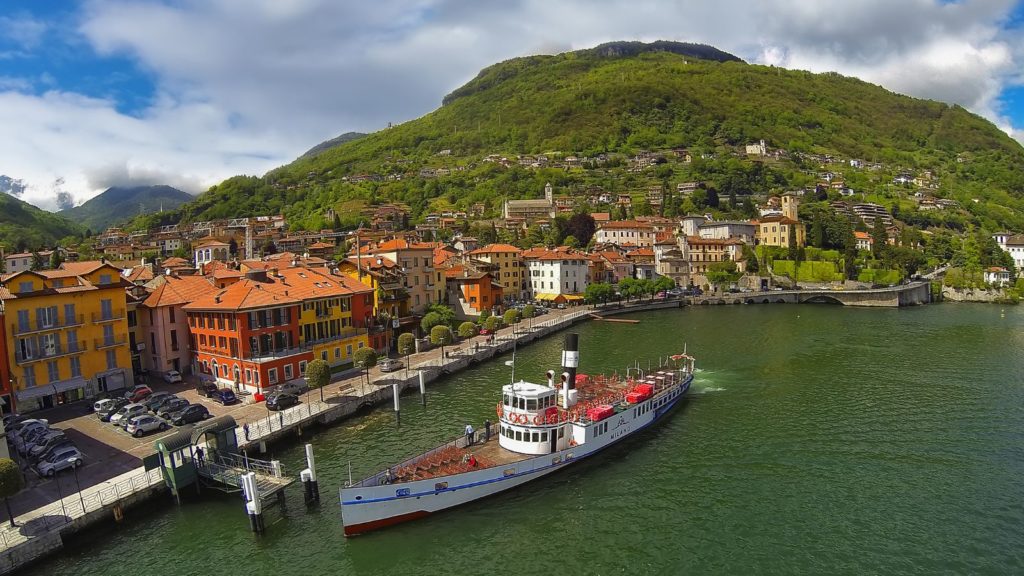 Italy has always been one of the best places to go with kids and idyllic Lake Como is the cherry on top. With public ferries that are a perfect perch for sightseeing and sleek yachts owned by Hollywood celebs that will wow even jaded teens, the lake is the sparkling centerpiece of this slice of Italian paradise. 
FAMILY FUN: 15 Kid-Friendly Hotels and Resorts in the U.S. That Cater to Families
The lovely lakeside promenade is even stroller-friendly for families vacationing with toddlers, and gelato shops around every corner keep the whole family refreshed. Ride the funicular up the steep mountainside and in seven minutes you'll arrive in Brunate, a frozen-in-time hilltop village with views of the lake and nearby Alps.
Splurge on this European getaway with a stay at Vista Palazzo Lago di Como, where everyone in the family can enjoy the perks of full butler service.
3. Mendocino, California
With majestic redwoods and rugged cliffs overlooking the windswept Pacific, Mendocino County is an immersion in nature. Hike the fern-filled forest at Van Damme State Park, spot seals as you paddle an outrigger canoe in the Big River Estuary, and pedal a two-person railbike surrounded by towering trees. 
NEVER OVERPAY: 10 Best Hotel Booking Sites for Families and Groups
Satiate your hunger at Frankie's, where pizza is adorned with adventurous toppings and ice cream sundaes are a frosty fantasy. Top off your visit with at Little River Inn, which has tennis courts, a nine-hole golf course, rooms with ocean views, and breakfast featuring Swedish hotcakes.
4. Pittsburgh, Pennsylvania
Once known for steel and coal, Pittsburgh has traded industry for cultural institutions that are heavy on family appeal and light on pretentions. For a for a sky-high perspective of Pittsburgh's three rivers, ride the Duquesne Incline's wooden cable cars, which is a great way for kids to take in the city before exploring its many charms.
BRING THE WHOLE GANG: 13 Best All-Inclusive Resorts for Families of 5 or More
Sports fans will appreciate Pittsburgh's legendary passion for sports at the Senator John Heinz History Center's Western Pennsylvania Sports Museum, while the Carnegie Science Center's interactive exhibits are paradise for curious minds. And kids of all ages will find something to enjoy at the Children's Museum of Pittsburgh, where cutting-edge experiences in art and technology always offering something fun to do. 
For spacious rooms and grand public spaces, stay at Omni William Penn Hotel.
5. Victoria, British Columbia, Canada
On Vancouver Island, Victoria blends old-world charm with Western Canada cool. The showery climate is a springboard for lush blooms that grace postcard-pretty parks and gardens.
READY FOR ROMANCE: 11 Best Adults-Only All-Inclusive Caribbean Resorts for Couples
At Butchart Gardens, families with little ones can meander stroller-friendly paths and soak in the floral splendor. Bucolic Beacon Hill Park has a petting zoo and totem poles dispersed among ponds, lakes, and streams. Or enjoy aquatic serenity on a whale watching cruise departing from the Inner Harbour before you head indoors to explore Canada's First Nations People at the Royal BC Museum.
Stay near the Inner Harbour at the boutique and family-friendly Magnolia Hotel and Spa.
6. Portland, Maine
Breathe salty air and see seagulls strut in Portland, a small New Hampshire city that's tethered to the sea. Kids will love watching the lobster boats dock in the harbor before catching a ferry to one of the timeless Casco Bay islands. 
SUN AND SAND: 10 Best All-Inclusive Beach Resorts in the World
Sample local seafood at Luke's Lobster, where clam chowder is heavenly and lobster rolls are luscious, and visit the aquarium at the Children's Museum and Theatre of Maine to see turtles, sunfish, frogs, and other Maine species up close. 
Stay at Cambria Hotel Portland Downtown Old Port, walking distance from waterside attractions. 
7. Houston, Texas
With more than 140 languages spoken, Houston is one of the best places to go with kids while celebrating the nation's diversity of cultures and experiences. At Smither Park, a medley of mosaics adds up to a vibrant outdoor gallery. Artists work on this evolving project on Saturdays, providing an opportunity to observe the creative process. 
LONE STAR STATE: 9 Texas Family Resorts with the Best Kid-Friendly Amenities
Head to Rice University to experience James Turrell's Twilight Epiphany Skyspace. Enter the spaceship-like structure and enjoy an ever-changing play of light and psychedelic vibes. And for the granddaddy of interactive experiences, try on a spacesuit and helmet as you explore the workings of mission control at Space Center Houston.
Stay at Hotel Zaza in the heart of Houston's Museum District. Zaza's over-the-top cattle horn accents add a Texas twist. 
8. Williamstown, Massachusetts
A patchwork of cute hamlets nestled among rolling hills and mountains, The Berkshires is a fabulous place to go with kids for a classic New England vacation any time of year. Consider Williamstown, a sweet little village that's infused with youthful energy courtesy of Williams College. 
CAN'T BEAT FREE: Kids Sail Free: These Cruise Lines Are Letting Kids Cruise Free in 2023
Here you can browse mom-and-pop bookstores, eat ice cream at Lickety Split, and enjoy the Clark Art Institute's rich family programming and world-class collection of Impressionist art. The Clark's acres of meadows and walking trails are home to a friendly herd of pastured cows, an unexpected delight.
The upscale Williams Inn has family-friendly perks like outdoor firepits and delectable dining.
9. Curaçao
Beach fun and Caribbean culture meet in Curaçao, an autonomous country within the Kingdom of the Netherlands that embraces its multicultural identity. Gorgeous beaches like Grote Knip have soft sand, gentle waves just right for little swimmers, and water that's as blue as a sapphire.
LEADERS OF THE PACK: 11 Best Great Wolf Lodge Locations in the U.S. and Canada
Willemstad, the cosmopolitan capital and a UNESCO World Heritage Site, charms with candy- colored buildings and vibrant street art. Go hands-on and paint your own Chichi doll, one of Curaçao's most recognizable crafts. Stay at Avila Beach Hotel, which has a protected beach and an infinity pool that are pure tropical fantasy.
10. London, England
The city of London is one of the most kid-friendly cities in the world and an especially great place for family vacations with teenagers. Enjoy a birds-eye view of Big Ben, Buckingham Palace, and the Houses of Parliament from the London Eye, the world's tallest cantilevered observation wheel. If your kids at Potterheads, don't miss the Warner Bros. Studio Tour London: The Making of Harry Potter, where the whole family can explore the Wizarding World at the studio where the eight films were produced. 
DREAM TRIP: 11 Caribbean Vacations That Have Something for Everyone in the Family
There are parks and playgrounds galore in London, too. At the Diana, Princess of Wales Memorial Playground, the massive Captain Hook's wooden pirate ship and collection of teepees should get everyone's imagination spinning.
Stay at The Dilly, which has a children's library, large indoor pool, and a Peter Rabbit-themed tea you won't want to miss. 
11. Playa del Carmen, Mexico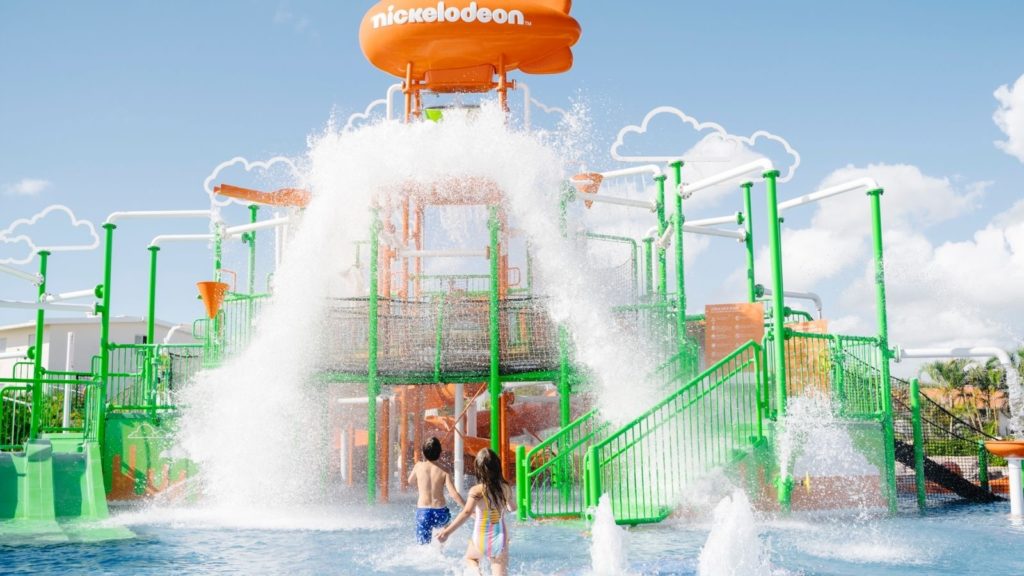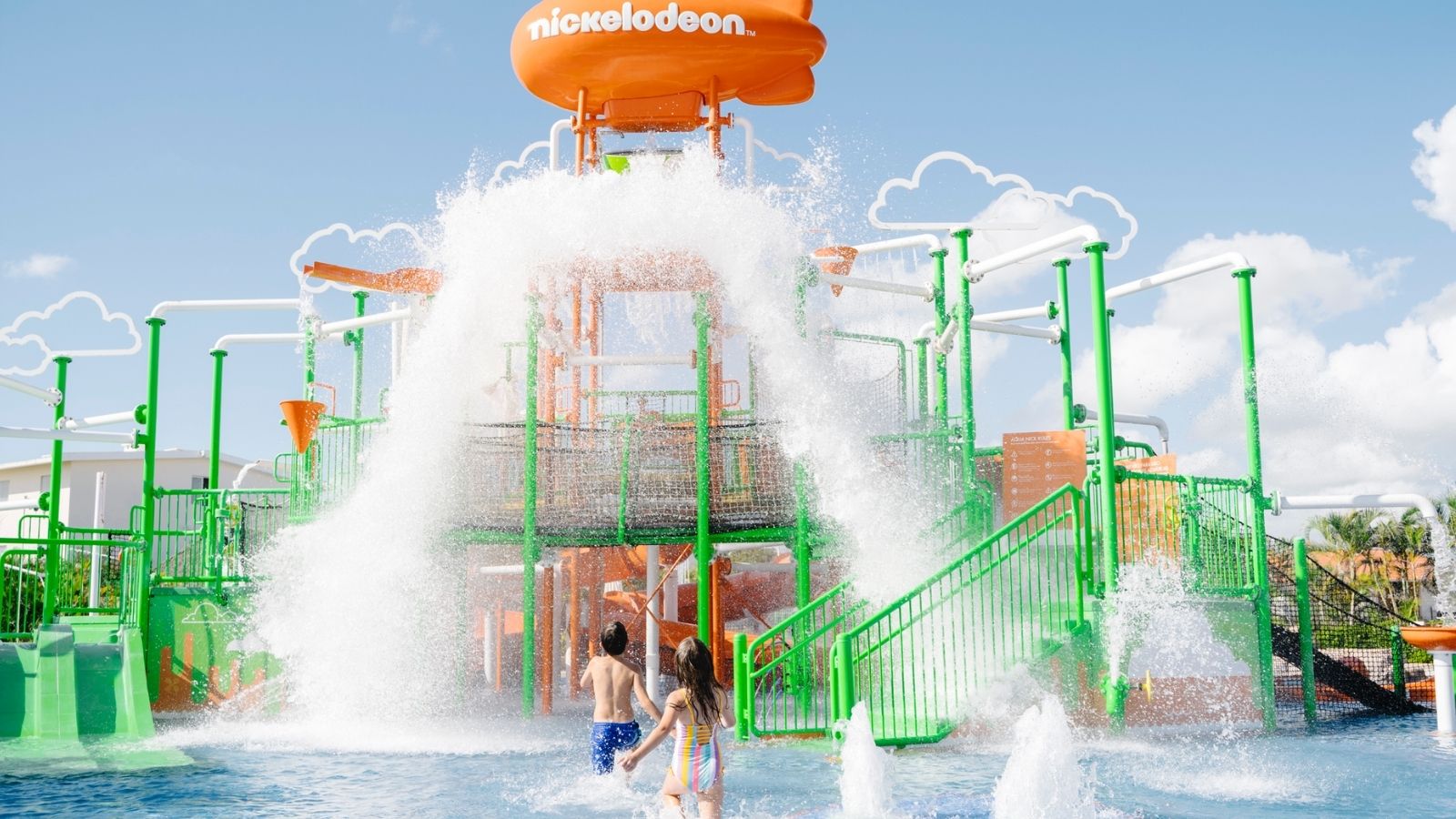 The all-inclusive Nickelodeon Hotels and Resorts Riviera Maya in Playa del Carmen is the beach resort of your kids' dreams. Just a 30-minute drive from Cancun's international airport, the oceanfront resort has its own private beach, interactive entertainment themed around Nickelodeon characters, and a giant six-acre outdoor water park with plenty of slides and rides for kids of all ages. Oh, and every room has its own swim-up infinity pool overlooking the Caribbean Sea!
FUN IN THE SUN: 13 Best Mexico All-Inclusive Resorts for Families
While there's no shortage of on-site entertainment and dining, you can easily arrange for day trips outside the resort to popular Mexico vacation spots like Chichen Itza or Tulum right from the hotel lobby. With meals, activities, and accommodations included, it's a hassle-free holiday with no sticker-shock when it's time to settle the bill. 
12. Aruba
If seeing Europe's top tourist attractions isn't in the cards for you this year, the Caribbean island of Aruba offers a bit of that Continental flair without needing to cross the Atlantic—and the beaches aren't too shabby either. (Think turquoise water and sand that's soft as flour.)
CARIBBEAN DREAMING: 8 Best Aruba All-Inclusive Resorts for Families
An independent country since 1986, Aruba continues to maintain strong ties to the Netherlands. Locals speak to each other in Papiamento, a lyrical blend of Dutch, Portuguese, Spanish, and English. Even the island's cuisine is a delectable mishmash of tropical produce and traditional Dutch flavors such as Gouda cheese. When your family has had enough beach time, the kids will have a blast venturing inland to explore the stark desert terrain of the island's Arikok National Park. 
Stay at the Manchebo Beach Resort and Spa, a boutique hotel located on one of the most beautiful Caribbean beaches you'll ever see. 
13. New River Gorge National Park, West Virginia
A national park getaway is an immersion in pristine beauty for everyone in the family. However, the recent surge in people seeking solace in Mother Nature means many of the most popular parks in the U.S. are experiencing higher visitation levels than normal. 
LODGE LIFE: 12 Best National Park Lodges in the U.S.
What makes New River Gorge in West Virginia one of the top places to go with kids this year is that it only became a national park in December 2020, so it's still under-the-radar for most vacationers. The flowing water that continues to sculpt one of the longest and deepest gorges in the Appalachian Mountains is excellent for fishing, and a variety of colorful birds and amphibians make it a paradise for animal lovers. Whitewater rafting, a treetop obstacle course, and the precarious Bridge Walk across the New River Gorge Bridge are particular highlights for families with big kids and tweens. 
Ten miles from the park, Tru by Hilton Beckley offers free breakfast and a lively lobby with a game zone that are welcome perks for families. For something even closer, stay inside the park at Adventures on the Gorge, an outdoor outfitter with a resort right on the rim. 
14. Orlando, Florida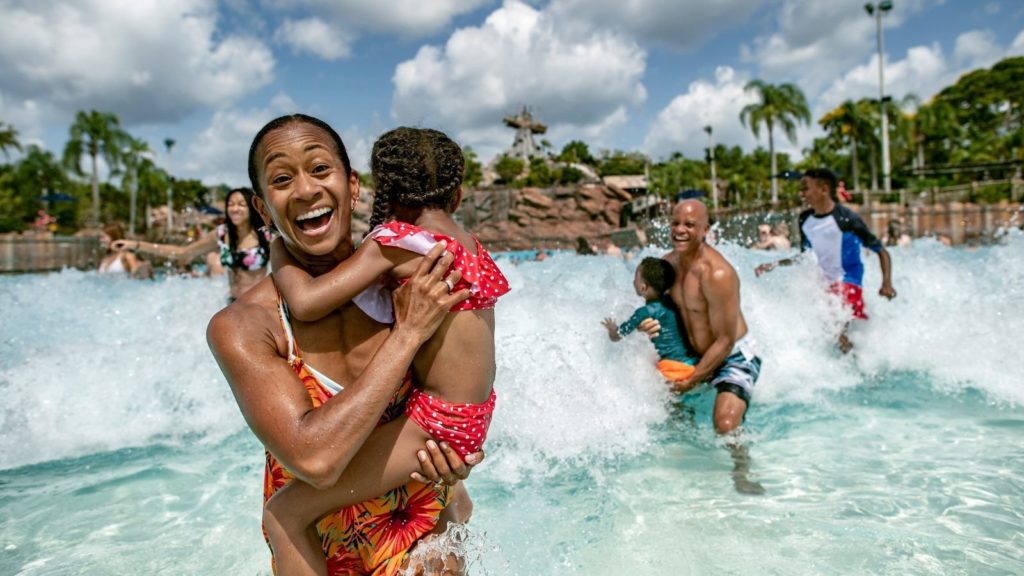 With its many famous theme parks and equally spectacular water parks, it's no wonder Orlando routinely tops the list of places to go with kids for a special vacation. And with the Walt Disney Company celebrating its 100th birthday in 2023, the new year is a fine time to plan a visit. 
ULTIMATE GUIDE: Everything You Need to Know about Disney Genie and Genie+
Even if Disney's Star Wars Land, Universal's Harry Potter theme park areas, or a Jurassic World-themed roller coaster aren't your cup of tea, Orlando is way more than just a one-trick-pony. Among the other great things to do in Orlando are outdoor activities like zip lining and kayaking and even golf vacations. Kid-friendly attractions such as Madame Tussauds, SEA LIFE Orlando Aquarium, and Andretti Indoor Karting and Games pretty much guarantee fun for everyone in the family.  
When it's time to put your feet up at the end of the day, stay at one of the many Disney World hotels in Orlando or head further afield to neighboring Kissimmee, where Reunion Resort's water park will keep kids entertained and refreshed during the vacation down time. 
15. Santa Monica, California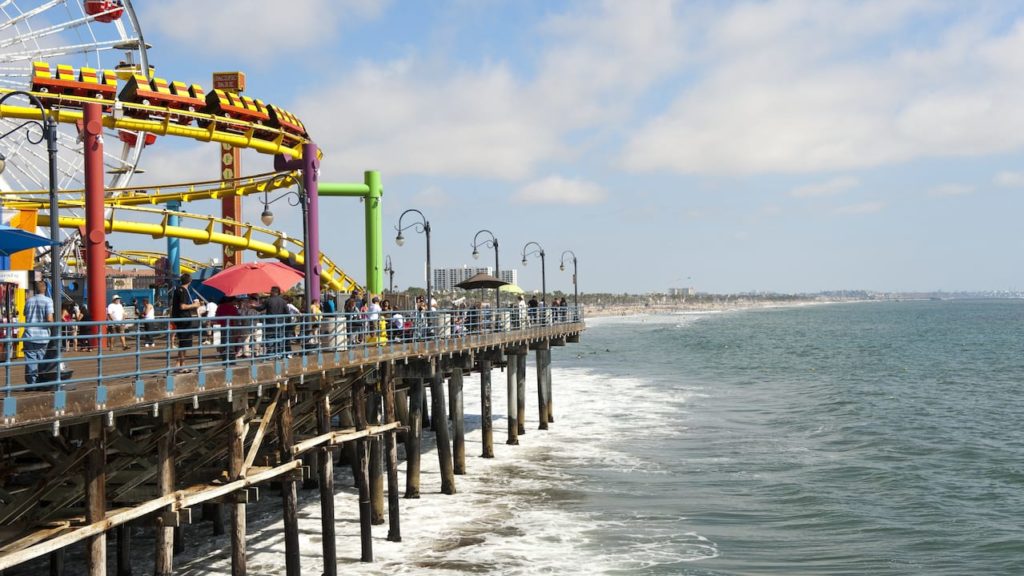 You're never too young to start thinking about sustainability. Visiting a city like Santa Monica where you don't need a car is environmentally conscious—and with car rental prices sky-high these days, it's financially sensible for a family trip, too. 
WEST COAST TRIPS: 7 Cheap California Vacations for the Whole Family
Thanks to a robust cycling community, pedestrian-only shopping streets, and the Expo Line Light Rail connecting the community with greater Los Angeles, Santa Monica defies the image of Los Angeles as a car-crazed metropolis. Visit with the kids and you can all splash in Pacific waves, pedal the beachside bike path, and enjoy amusement rides (including a solar-powered Ferris wheel) at the Santa Monica Pier, all without a vehicle. 
And speaking of those Pacific waves, the Fairmont Miramar Hotel and Bungalows overlooks the ocean. It's an elegant hideaway with outdoor movies by the pool, private bungalows, and delectable dining. 
16. Boston, Massachusetts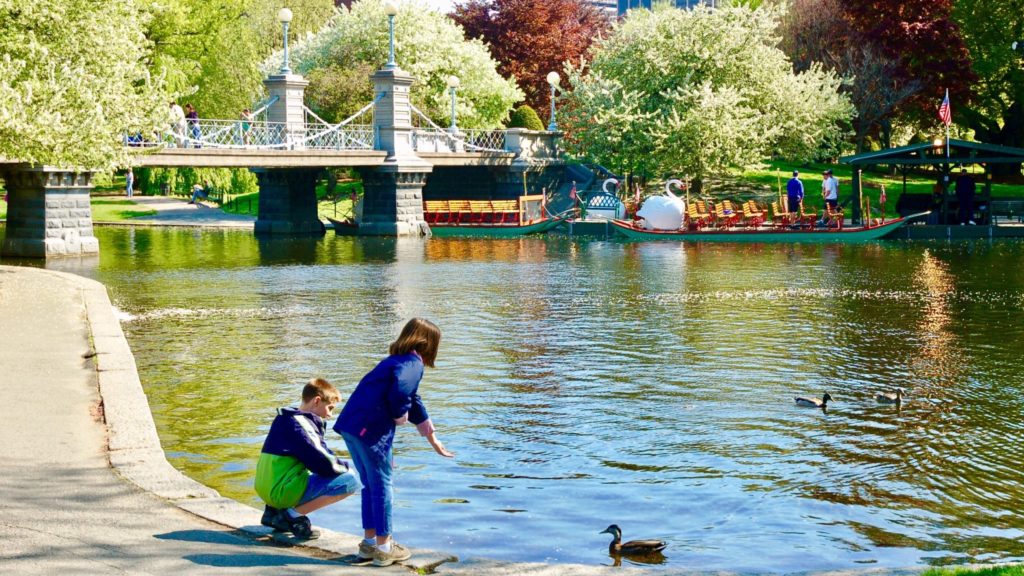 Compact and walkable Boston provides an entertaining backdrop for an American history lesson that's way more immersive than any text book. Bring the kids and stroll the 2.5-mile Freedom Trail that takes in 16 historically significant sites, including the Paul Revere House, then visit the Boston Tea Party Ships and Museums for an interactive way to understand a seminal event in our nation's history. 
SEABOARD SENSATIONS: 8 Best East Coast Vacation Spots for Any Time of Year
There's ample urban green space in the Massachusetts capital, too, including the always-enjoyable Boston Public Garden. Ride a Swan Boat and view the Make Way for Ducklings statue, a must for fans of this children's literary classic. Stay at Omni Boston Hotel at the Seaport for sweeping views of Boston Harbor. It has one of the only rooftop swimming pools in the city and is a delight for families.
17. New Orleans, Louisiana
It may have a reputation as an adult playground, but New Orleans boasts some surprisingly kid-friendly outdoor attractions that make it a perfect place to go with kids in 2022. At Besthoff Sculpture Garden, children can skip along shady footpaths lined with live oaks as they soak in whimsical three-dimensional shapes. Leafy City Park, with boating, mini-golf, tennis, and a carousel, is a magnolia-scented dream. 
NEW KICKS: 11 Best Kids Sneakers for School, Travel, and Play
Snack on a sugar-dusted beignet at Café du Monde, groove to live music at the Jazz and Heritage Festival, and take in the varied bayou terrain on a guided kayak tour. With comfy rooms, free breakfast, and all-day nibbles like popcorn, Drury Plaza is a good choice for family accommodations in New Orleans. 
18. Denali National Park, Alaska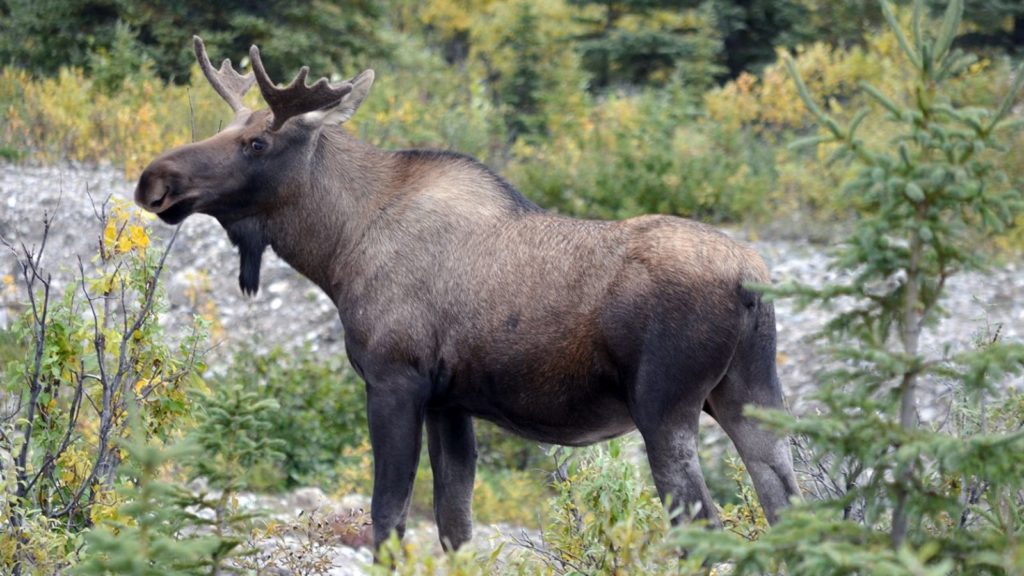 With starry skies, abundant wildlife, and endless wilderness, Alaska's beauty is both transformational and far from the beaten trail. In Denali National Park, the 6 million acres of taiga forest and tundra are home to America's tallest mountain peak, Denali itself. 
GO WEST: 7 Unforgettable West Coast Vacation Ideas for Families
Though Denali is hundreds of miles from the nearest port, the number of cruises to Alaska are still below pre-pandemic levels, which mean fewer tourists in general—making this year a winning time to visit. Stay close to the national park at Denali Park Hotel, whose comfy motel-style units are 10 miles from Denali's entrance.
19. San Juan, Puerto Rico
With no passport requirement for U.S. citizens or lawful permanent residents, the U.S. territory of Puerto Rico is always one of the best places to go with kids. And with reconstruction well underway following the devastation caused by Hurricane Fiona in late 2022, Puerto Rico is once again ready to welcome tourists back.
NO PASSPORT NEEDED: The 4 Best Puerto Rico All-Inclusive Resorts for Families
Families will enjoy strolling the distinctive blue-hued cobblestone streets and visiting the city's famed fort, El Morro, before building sandcastles on San Juan's fabulous beaches. Stay at the Condado Vanderbilt Hotel, where your family can blend city pleasures with a relaxing beachside vacation. 
20. Boise, Idaho
Friendly Boise is a modest-size city with plenty of elbow room and access to nature. A series of artfully designed parks and the Boise River Greenbelt present space for families to raft, run, cycle, and rollerblade in the center of town. A blossoming food truck scene offers inexpensive dining options for al fresco meals surrounded by towering mountains. 
BUDGET TRAVEL: 10 Cheap Family Vacations That Are Actually Super Fun
Cultural attractions include an aquarium, the interactive Discovery Center of Idaho, and the Basque Museum and Cultural Center, a fitting space for this city with a large and vibrant Basque community. 
The Residence Inn Boise Downtown City Center has roomy guest suites with full kitchens that are perfect for families of varying sizes and age ranges. 
More from FamilyVacationist: