By the time you add up transportation, lodging, and meals, the best family vacation spots in the U.S. can get pretty expensive. And if you have a large family, need to fly somewhere with the kids, or rely on restaurants for meals, even modest family vacation ideas can start to feel financially overwhelming. But when you make a good plan and stick to it, cheap family vacations to some of the most popular tourist attractions in the country aren't just doable—they can actually be among the best family vacations you'll ever have.
Cheap Family Vacations in the United States
With the right combination of free activities, advance planning, and strategic frugality, cheap family vacations don't have to mean boring family vacations. Here are this year's top budget-friendly family vacation destinations that deliver the maximum bang for your vacation buck.
BIG SAVINGS: Kids Stay Free at These 10 Family-Friendly All-inclusive Resorts
1. Custer State Park, South Dakota
South Dakota's first and largest state park, Custer State Park, is a 71,000-acre wildlife preserve known for its free-ranging bison herd, buffalo safari jeep tours, and buffalo round-ups. Built for road trips, it boasts a number of scenic drives where you can take in the Black Hills scenery and additional wildlife like bighorn sheep, elk, mountain goats, pronghorns, deer, prairie dogs, and perhaps even a mountain lion. 
NO PASSPORT NEEDED: 17 Best All-Inclusive Resorts in the U.S. for Families
The park's 18-mile Wildlife Loop State Scenic Byway is a prime viewing route for the wildlife that lives among its pine-covered hills, rolling prairies, and red-walled canyons. Another way to spot animals is taking a two-hour Buffalo Safari Jeep Tour to not only view the wildlife up close in their natural habitat, but also learn about the animals and park history from a guide. 
Other activities include camping, hiking along the numerous trails, swimming in the park's five lakes, boating, fishing, horseback trail rides, and even performances in the Black Hills Playhouse theatre.
Conveniently, Custer State Park is located just east of the city of Custer, and it's not far from other budget-friendly family vacation spots like Mt. Rushmore and Badlands National Park. You can easily explore all three in a single family trip.
Where to Stay Near Custer, South Dakota
The nearly century-old State Game Lodge was the "Summer White House" for President Calvin Coolidge and the First Lady for three months in 1927. The State Game Lodge has a variety of national park lodge-like accommodations, from historic guest rooms in the main lodge to more modern hotel rooms and luxury cabins. In addition to accommodations, the State Game Lodge serves as the departure point for the Buffalo Safari Jeep Tours.
2. Bowling Green, Kentucky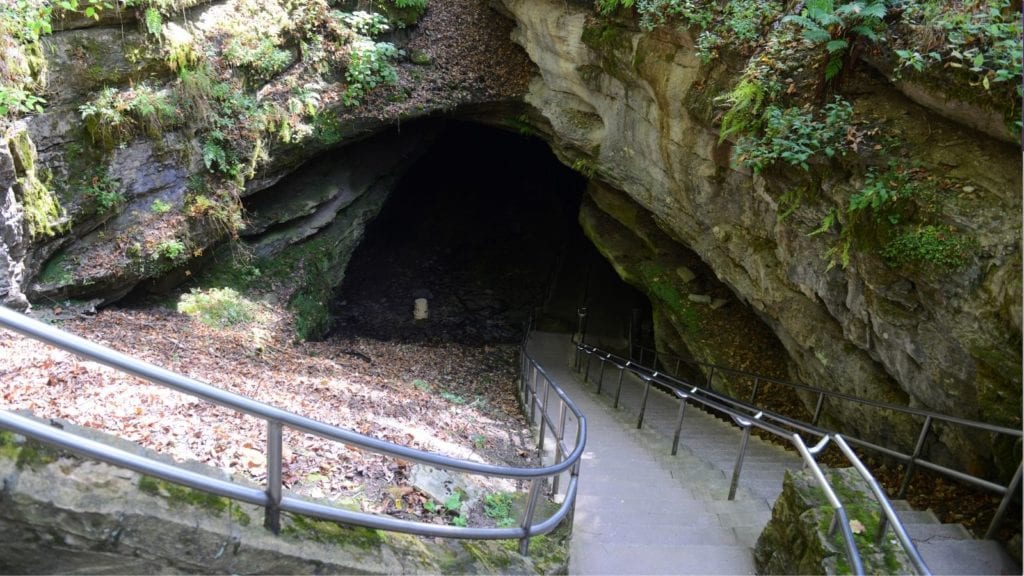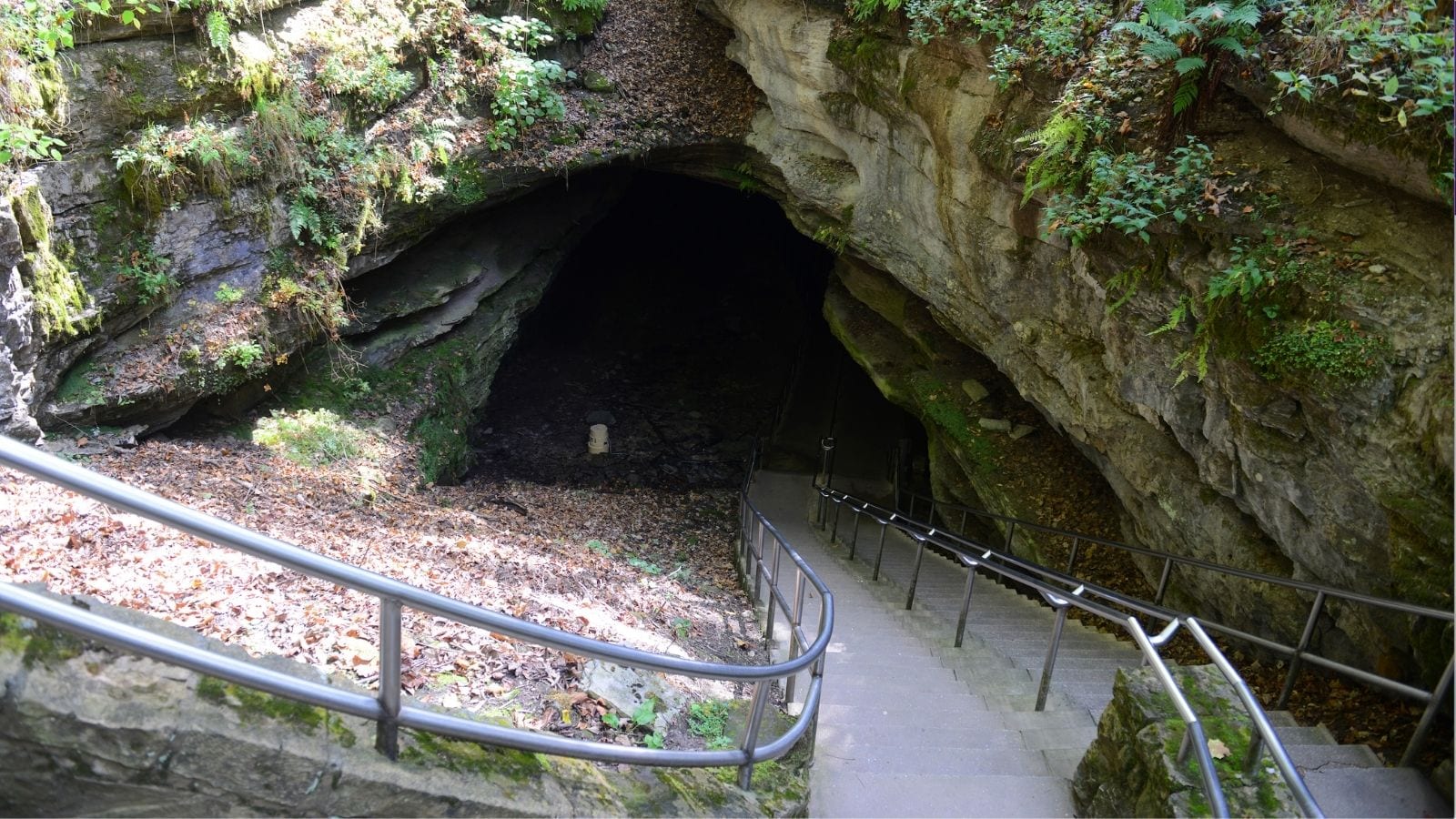 Cheap family vacations don't get any more all-American than the caves, cars, and pure Americana in the rolling green hills of Kentucky's Cave Country. Just an hour north of Nashville, the small (and underrated) town of Bowling Green is the closest tourist center to Mammoth Cave National Park, the world's largest known cave system and a UNESCO World Heritage Site to boot. (Mammoth Cave is 40 miles northeast of Bowling Green.)
STAY UNDERGROUND: 6 Luxurious Cave Hotels Where You Can Spend the Night
There's no fee to enter Mammoth Cave National Park, and the aboveground activities (nature walks and hikes) are free of charge as well. You will need a ticket for a scheduled tour to enter the cave itself, and it's recommended that you purchase your tickets ahead of time as they will sell out. Cave tours prices are very inexpensive (they range from $11 to $23) and take anywhere from one to three hours to complete. 
Beyond Mammoth Cave, the gearheads in your family will love the National Corvette Museum and Corvette Assembly Plant where every single Corvette is produced.
Nestled along the Barren River, Beech Bend Park is a classic family-run entertainment complex that includes an amusement park, water park, and drag strip. Its raceway is one of America's oldest continually operating drag strips. Races take place every weekend between March and November, and many events are nationally recognized car shows. Sometimes you can even drag your own car out on the strip!
Where to Stay Near Bowling Green, Kentucky
Close to shops and restaurants, Hilton Garden Inn offers cooked-to-order breakfast, a heated pool, and a whirlpool. It's a great (and inexpensive) home base for all of Bowling Green's family-friendly attractions.  
3. Santa Monica, California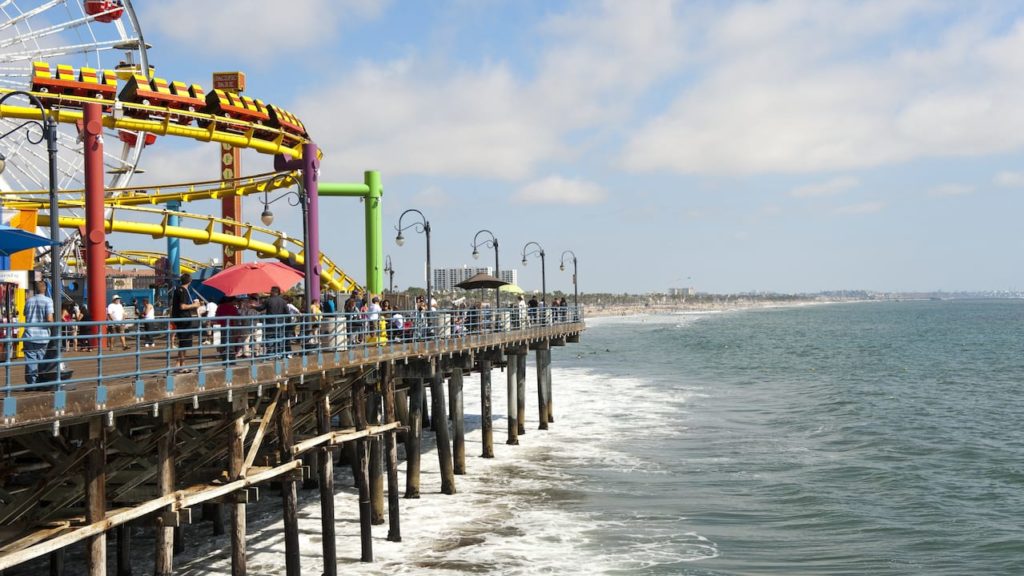 A city within a city, Santa Monica's location within greater Los Angeles makes it a great home base for SoCal family beach vacations. And while LA can get pricey, beaches are a great budget equalizer when planning cheap family vacations.
CHEAP FAMILY VACATIONS: 7 Affordable California Getaways for Families
Santa Monica has a popular stretch of beach adjacent to the Santa Monica Pier. This classic amusement pier opened in the early 1900s and has a number of kid-favorite rides, including a roller coaster and the Pacific Wheel. Of course, Southern California is known for its endless summers and beach culture, and it's easy to check out the other beaches in the Los Angeles area too.
Venice Beach is the place to people watch and always has a number of roller skaters, skate dancers, artists, and body builders on scene. Manhattan Beach's long strip of sandy shore is anchored by beach volley ball courts and the free nonprofit Roundhouse Aquarium. Hermosa Beach is a two-mile strip connecting Manhattan and Redondo Beaches, and The Strand is a 20-mile paved biking and running path that stretches all the way from Hermosa Beach back north to Santa Monica.
Where to Stay Near Santa Monica, California
You can pay upwards of $500 per night at some Santa Monica hotels, but for the perfect combination of affordability and location, try the Ocean Lodge Santa Monica Beach Hotel. This three-star family-friendly beachfront hotel has rooms in the $200 per night range and is just a five-minute walk from Main Street and Santa Monica Pier.
4. Bangor and the Maine Highlands, Maine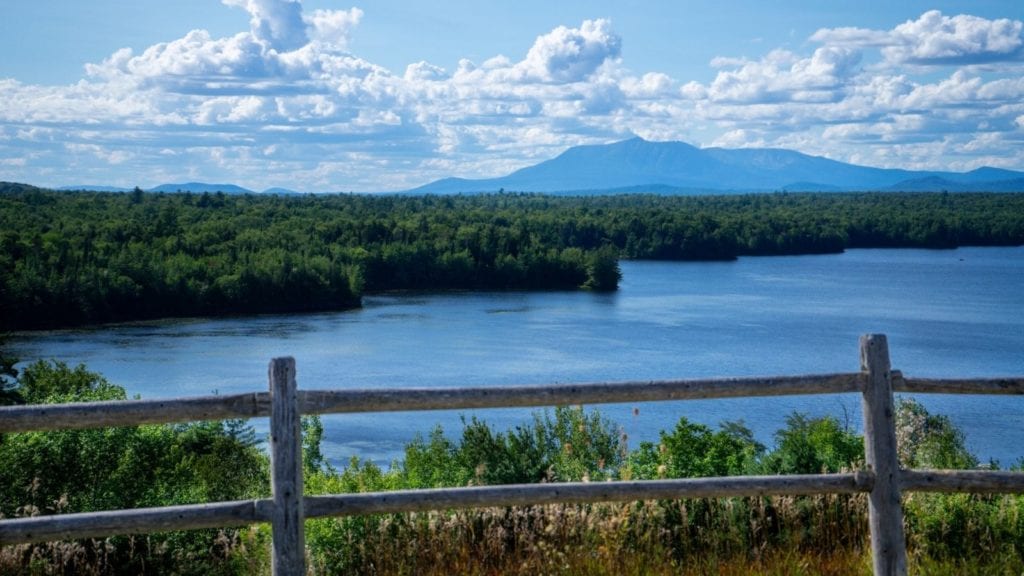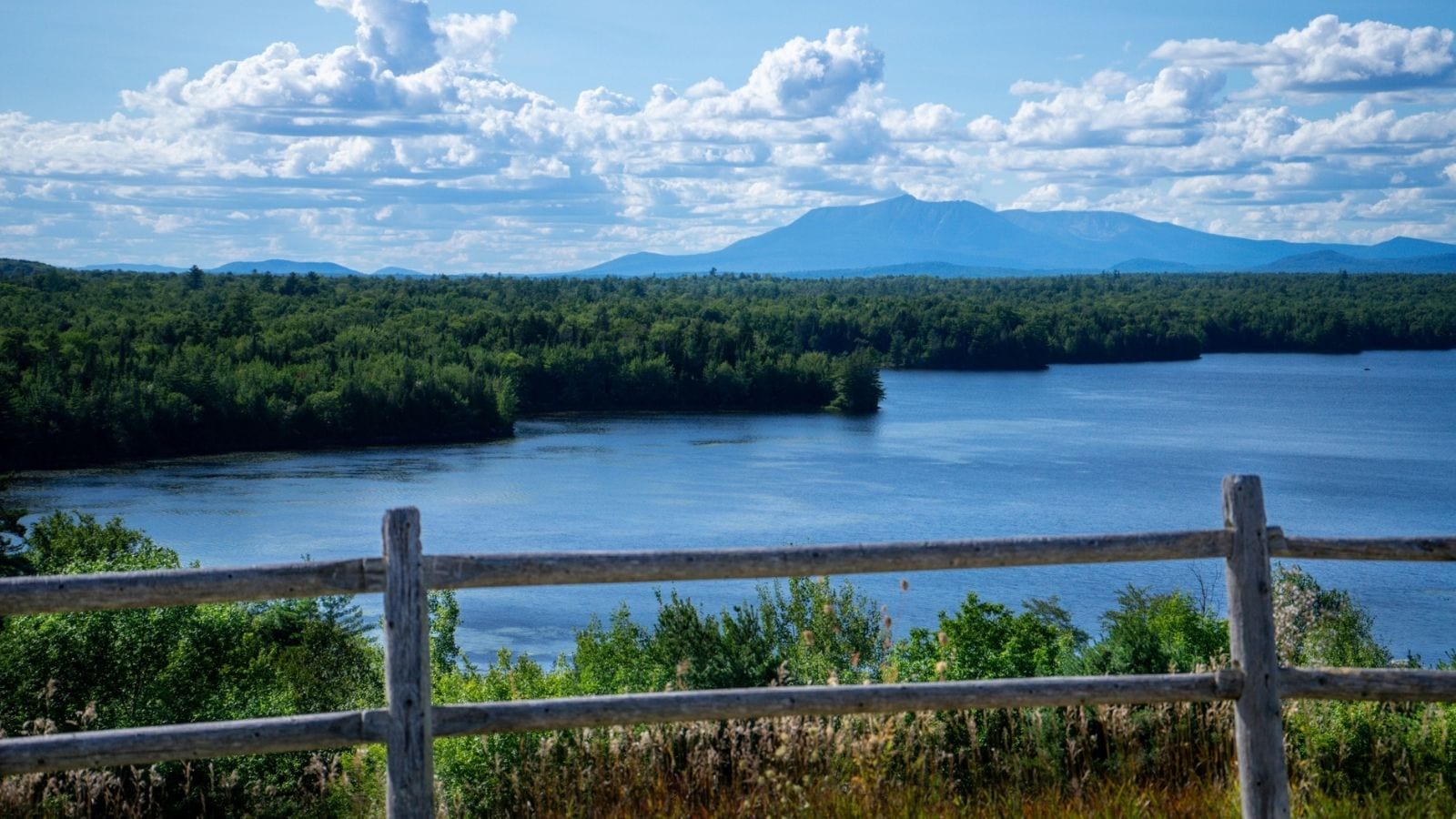 The Great Outdoors is just a family road trip away for families in the Northeast. The Maine Highlands region, which includes Moosehead Lake, Baxter State Park, Mount Katahdin, and the city of Bangor, is an area filled with natural beauty and wildlife. Even the city of Bangor itself boasts miles of biking and hiking trails inside Bangor City Forest, and the Orono Bog Boardwalk is a one-mile nature walk into the bog on the University of Maine's campus.
Legendary folk hero Paul Bunyan welcomes visitors to Bangor in the form of a 30-foot-tall statue, and the Maine Discovery Museum in Bangor is devoted to children and encourages creative play. Teens and pop culture fans will know that legendary horror novelist Stephen King's long-time home is in Bangor, and it's easy to explore the places that have inspired many of his novels, such as It, Pet Sematary, Carrie, and The Stand. 
SUMMER READS: 33 Books Like Harry Potter to Binge on Your Next Vacation
Only an hour-away from Bangor is Acadia National Park, the only national park in the Northeast and a relatively cheap family vacation destination that's loaded with beaches, islands, and scenic walking and carriage trails. Bangor is a great starting point to stock up before visiting this rocky section of the Atlantic coast. And just a few hours west of Bangor is the state's High Peaks region, home to the Maine Huts and Trails organization, which maintains family-friendly huts and trails for walking and biking trips.
Where to Stay Near Bangor, Maine
For cheap family vacations that deliver an authentic Maine outdoors experience, stay at the campgrounds at Baxter State Park, the northernmost point of the Appalachian Trail. Primitive cabins are available, but you will need to bring all supplies for sleeping and cooking. Those who aren't into "roughing it" will find a variety of chain hotels in Bangor. One option is Country Inn at the Mall, which includes breakfast in its nightly rates.
5. Hershey, Pennsylvania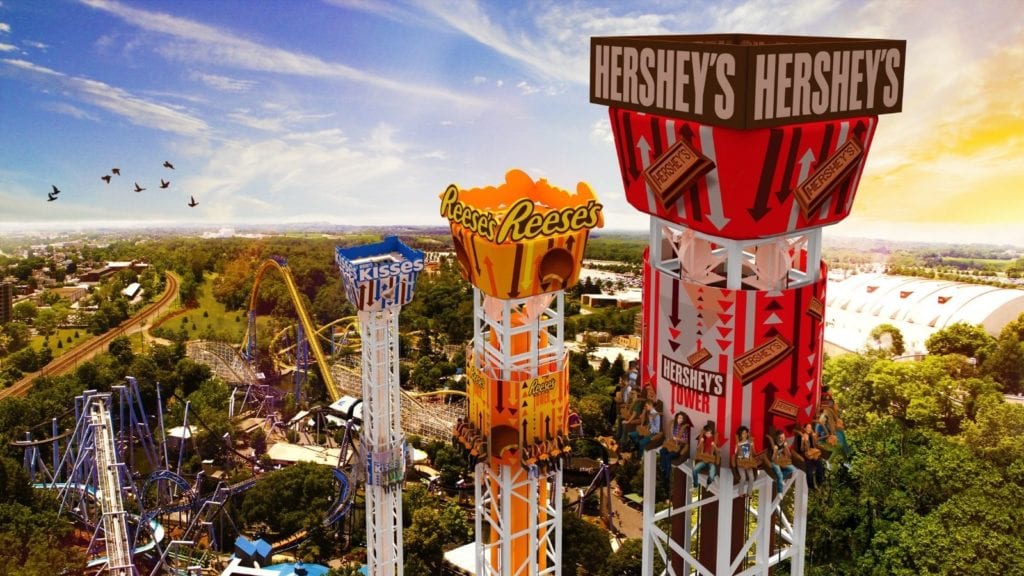 How can you go wrong with an entire town dedicated to chocolate? At Hershey's 115-year-old amusement park, Hersheypark, you'll find more than 60 sweet rides, including 15 roller coasters, an outdoor water park, and a family campground. There's also an all-new chocolate themed dining establishment, The Chocolatier Restaurant, with fantastic theme park views and a menu showcasing classic family fare with a fun chocolatey spin. 
HOTEL DEALS: 10 Best Hotel Booking Sites for Cheap Prices
And the best part? Admission to Hersheypark doesn't just cost less than Disney—a lot less—it also goes further. Every ticket holder is entitled to a sweet preview of the amusement park on the evening before your scheduled visit.
Other attractions in Hershey, Pennsylvania, include Hershey Gardens, The Hershey Story, ZooAmerica, and Hershey's Chocolate World (home to Hershey's largest candy store). At Hershey's Chocolate World, chocolate tours are always free. Of course, if you ever decide to leave the kids at home with their grandparents for a weekend, there are plenty of romantic getaways in Pennsylvania that are great for couples too.
Where to Stay Near Hershey, Pennsylvania
The best family resorts in the U.S. don't just tolerate kids—they actually welcome them. At Hershey Lodge, the hotel's official motto is "kids are not just welcome, they're expected." Kids even have their own kid-sized check-in desk. Children sign the guest book, color, learn about resort activities, and maybe even meet a Hershey character or two. Hershey Lodge has two outdoor pools and a large, heated indoor pool, basketball and tennis courts, and free mini golf for hotel guests. 
Hershey Lodge also has a free shuttle to Hersheypark and Hershey's Chocolate World. And on select dates this summer, Hershey Lodge has a Kids Stay, Play, Splash, and Eat Free package. With this package, kids enjoy free accommodations, free Hersheypark tickets and free breakfast, while parents enjoy the sweet savings that come with fun yet cheap family vacations.
6. Central Florida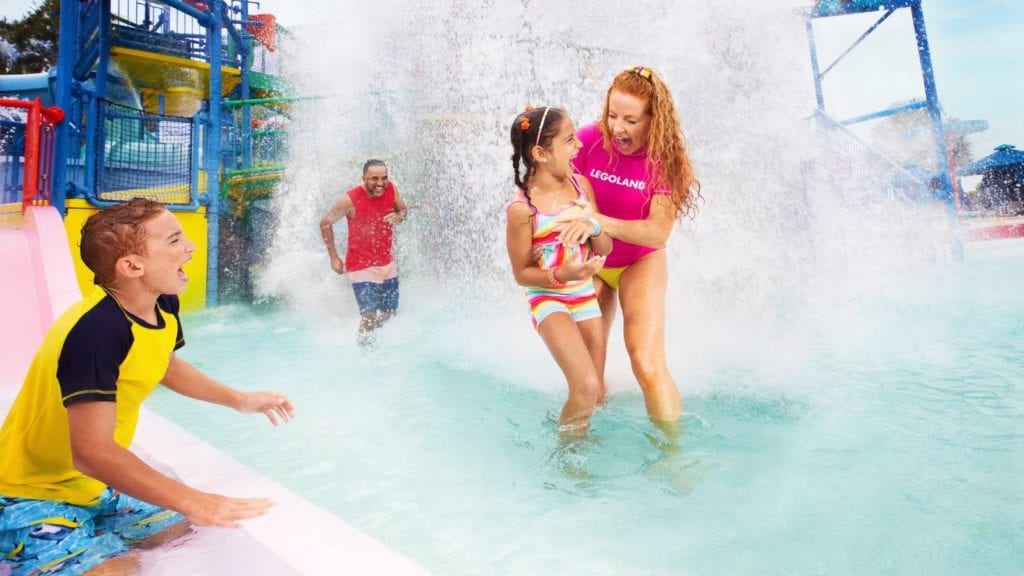 There's no question that many of the best family vacations involve the roller coasters and lazy rivers of the Orlando theme parks and Disney water parks. Unfortunately, though, no trips built entirely around the Florida theme parks would ever qualify as cheap family vacations.
The good news is there's a host of free and affordable attractions worth visiting in Orlando and Tampa that are perfect for family trips—and you might even save enough money on these cheaper alternatives that you'll have enough left over to take in a day or two at Disney's Star Wars Land or Universal's Harry Potter theme park as well. 
WATER WORLDS: Ultimate Guide to the Disney Water Parks in Orlando
Besides Mickey Mouse, what's the first thing kids think of when you mention Florida? Perhaps alligators and oranges come to mind. The Circle B Bar nature reserve on Lake Hancock has 3,000 to 4,000 alligators and one of the most impressive bird habitats in the country. And, proving that the best deals are free deals, admission to the nature reserve is totally free. As for those delicious Florida oranges, at Ridge Island Groves in Haines City everyone can pick an orange right off the tree on a $8 orange grove tour (or pick as many as you want for $1 per pound).
Those looking for an alternative theme park to Disney and Universal can head to LEGOLAND Florida, which is built on the former site of Cypress Gardens. LEGOLAND Florida offers 50 different rides and attractions, plenty of LEGO models, live shows including a water ski show, and the original botanical garden. It's an especially good amusement park choice for families with younger children.
Where to Stay in Central Florida 
At Westgate River Ranch Resort and Rodeo, the one of the best dude ranches east of the Mississippi River, on-site recreational activities including horseback rides, airboats, swamp buggy tours, zip-lines, and a weekly Saturday night championship rodeo. Kids will love the cowboy-themed accommodations ranging from family glamping tents and teepees to two-bedroom cabins and new Conestoga wagons. While some of the accommodations can get expensive, the basic campsites sleep up to six people for under $50 per night.
7. Gulf Shores and Orange Beach, Alabama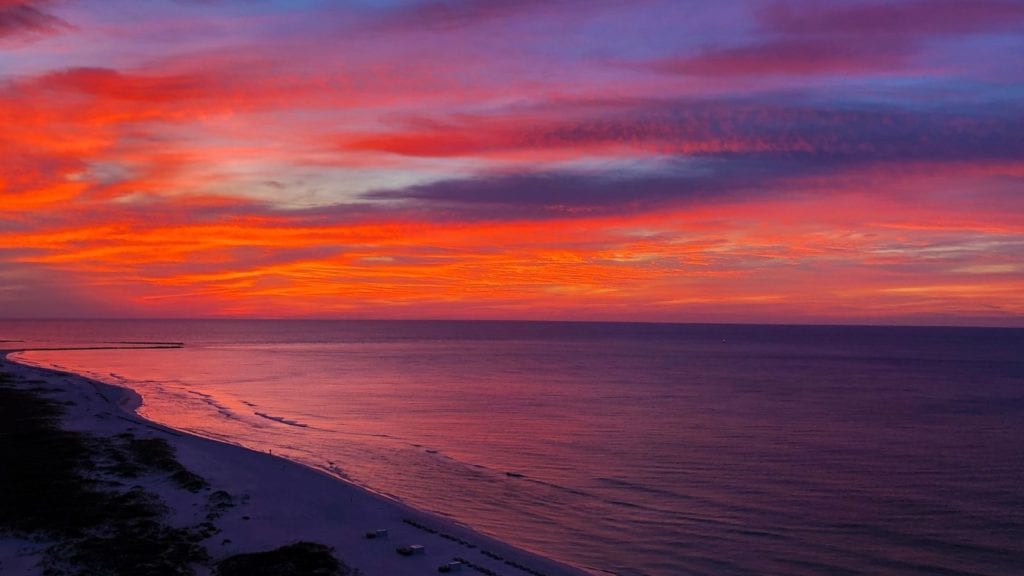 Located on a narrow barrier island at the southernmost tip of Alabama, the family-friendly Gulf Shores and Orange Beach area is 32 miles of soft white beachfront along the turquoise waters of the Gulf of Mexico. The inland areas beyond the dunes are marked by pine tree forests, freshwater lakes, rivers, bayous, and coves filled with an abundance of wildlife.
WHAT TO PACK: 11 Beach Essentials You Need for Every Sunsoaked Vacation
With nearly 6,500 acres of protected land, 28 miles of paved and enhanced trails, and almost three miles of beachfront, Gulf State Park is one of those state parks that's so grand it feels like it could easily be a national park instead. The park received an $85 million dollar infusion due to the BP oil spill and has upgraded its facilities immensely with that investment. Its Gulf Coast Center for Ecotourism and Sustainability is a world-class ecotourism and experiential learning facility developed in partnership with Jean-Michel Cousteau's Ocean Futures Society. 
Gulf Shores and Orange Beach have plenty of other budget-friendly family attractions as well. Kids love the Fort Morgan Historic Site, Alabama Gulf Coast Zoo, and the Ferris Wheel on The Wharf.
Where to Stay Near Gulf Shores and Orange Beach, Alabama
Located right on the beach, The Lodge at Gulf State Park is a Hilton Hotel inside the park that was totally reconstructed after Hurricane Ivan (2004) and opened in 2018. Dedicated to sustainable tourism, the lodge is right next door to the park's Interpretive Center, Alabama's most environmentally friendly building. 
8. Washington, D.C.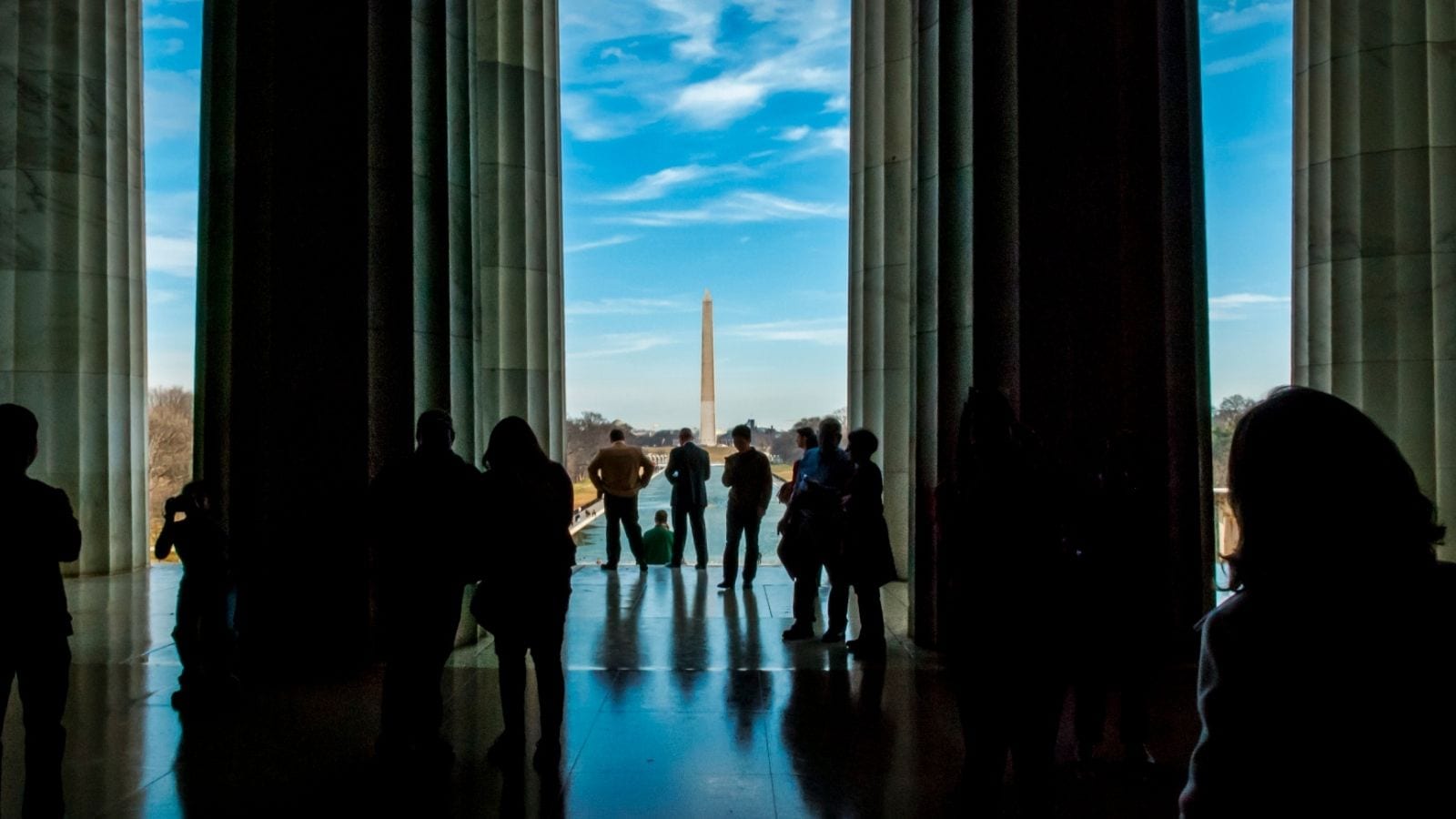 The nation's capital is always a cheap-but-fun family destination because so many of the most popular sites have free admission. History-loving families should head to the Smithsonian National Museum of Natural History, National Museum of African American History and Culture, National Air and Space Museum, Library of Congress, or Ford's Theatre. 
FUN HOTELS FOR KIDS: 15 Best Family Resorts and Hotels in the U.S.
Nature lovers will enjoy the National Zoo, Kenilworth Park and Aquatic Gardens, the Potomac River, and Rock Creek Park.
Of course there's always free sightseeing just by walking down Pennsylvania Avenue and spying the White House or strolling through the National Mall checking out all the monuments and memorials between the U.S. Capitol and Lincoln Memorial.
Where to Stay Near Washington, D.C. 
The mid-range Gaylord National Resort is just outside Washington, D.C., on the shores of the Potomac adjacent to all the shops, restaurants, and activities of National Harbor. Its nearly two-acre glass enclosed atrium brings the outdoors in (without D.C.'s infamous humidity) and contains gardens, fountains, and two-story period houses that serve as gift shops. Holiday Inn Hotel and Suites Alexandria is a less expensive option in the same general area.
9. Branson, Missouri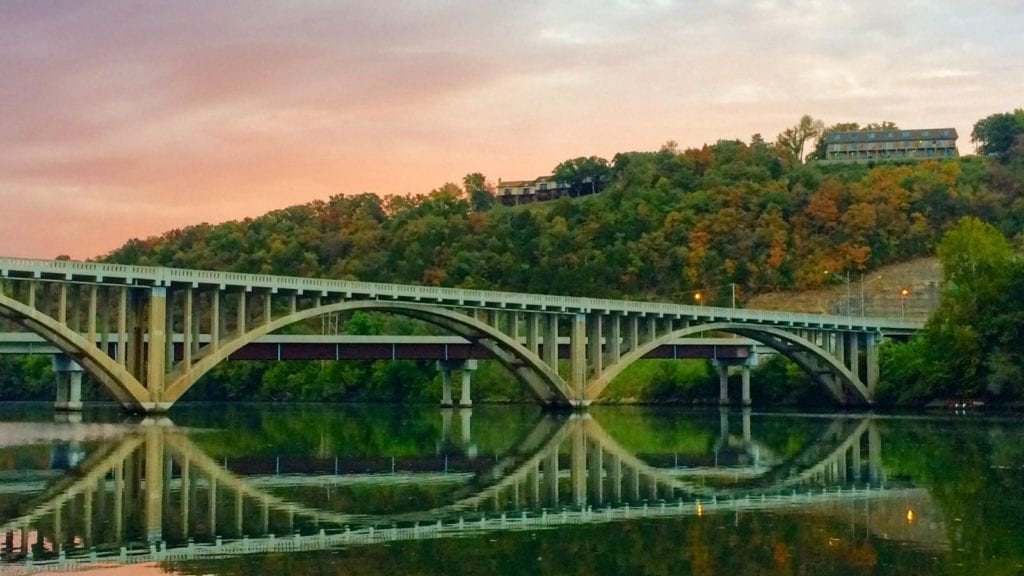 With all of its family-run business and entertainment offerings, Branson truly puts the "family" in family vacations. You'll find many of the kid-friendly attractions as you cruise down the Country Boulevard of Missouri Highway 76. Branson's Entertainment District, called The Strip, hosts theaters with a number of extravagant shows, but there's also the World's Largest Toy Museum, Branson Ferris Wheel, Titanic Museum, Aquarium at the Boardwalk, and multiple high-rise Mario Kart-style go-kart tracks. 
The show that launched Branson's tourist boom, The Shepherd of the Hills, is located at the western end of The Strip. This production has run for decades and features a massive cast (more than 90 people), live animals, a shoot-out, and a fire as it weaves a colorful story of the Ozarks and its people.
PACKED WITH FUN: 12 Midwest Family Vacations That Are Guaranteed Fun
Just outside of town is Silver Dollar City, a theme park that's also part living history museum, part artisan community, part food festival, and part natural wonder (seriously, you can go spelunking there).
When you've had your fill of the roadside attractions along The Strip, head out on a real Midwest road trip to the hills for some hiking, biking, or climbing. There are plenty of outdoor things to do in Branson and the surrounding forests, mountains, and lakes.
Where to Stay Near Branson, Missouri 
On the shores of Table Rock Lake, Big Cedar Lodge and is an attraction unto itself. The lodge offers a wide range of accommodations from family-friendly hotel rooms to private luxury cabins. There are also five different swimming pools, a sandy beach, paddle boats, canoes, and kayaks all available for use.
10. New York City, New York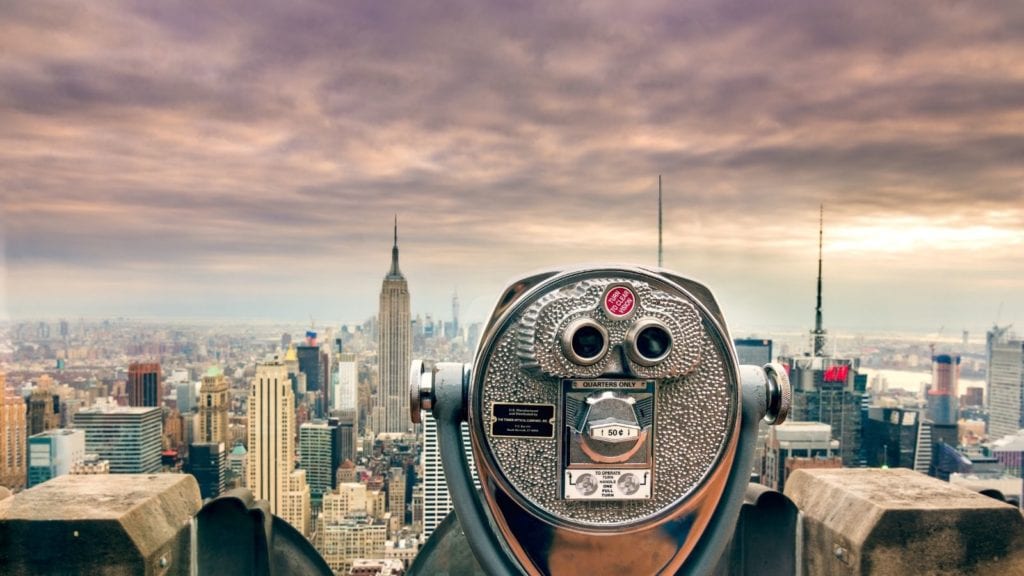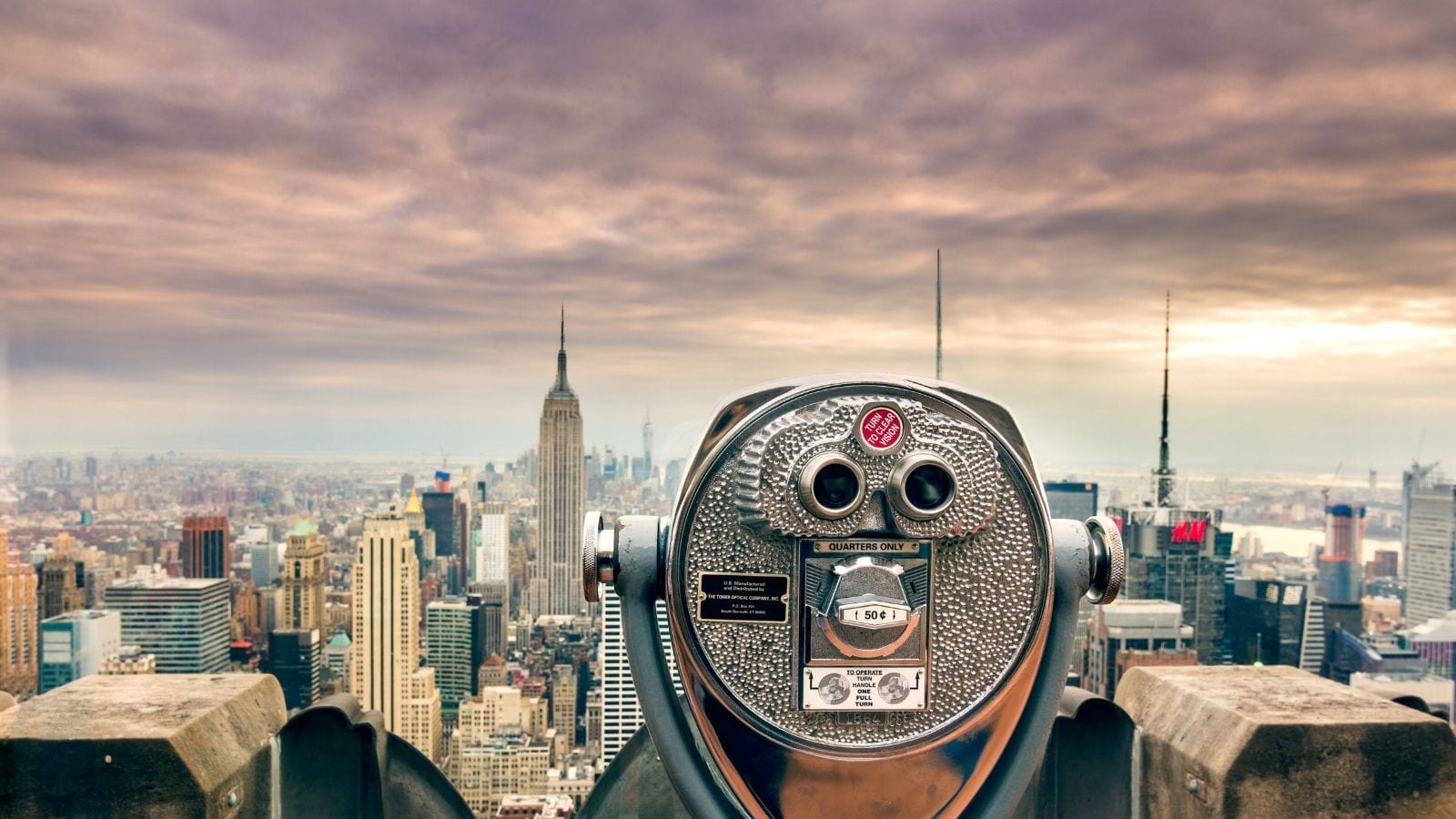 It may not be the first place you think of for cheap family vacations, but there are actually plenty of free and inexpensive things to do in New York City. And when you strategically mix those free and inexpensive activities alongside a few pricier splurges, you can easily make the Big Apple a budget-friendly vacation destination for your family.
EMPIRE STATE: 13 New York Vacation Ideas Beyond the Big Apple
Central Park may be one of the most famous urban parks in the world, and its 843 acres make up the largest green space in Manhattan. The park itself is a National Historic Landmark and has a number of kid-friendly attractions like the Central Park Zoo, Bethesda Terrace, playgrounds, statue walks, boating, tennis, and a variety of recreation and sporting activities. Central Park's open-air Delacorte Theater is home to the popular Shakespeare in the Park productions and various other plays, concerts, and performances. 
Times Square, the "Crossroads of the World," is what many people think of when they think of New York City. Kids will be mesmerized by the bright lights of the towering marquees and costumed characters. The Empire State Building is a 102-story Art Deco skyscraper that opened in 1931 and held the title of tallest building in the world for almost 40 years.
Finally, the Staten Island Ferry is a free service sponsored by the city of New York that shuttles passengers between lower Manhattan and Staten Island. The five-mile, 25-minute trip offers fantastic views of the Statue of Liberty and Ellis Island as well as Manhattan's skyline and bridges and won't cost you a penny.
Where to Stay Near New York City 
SoHo 54 in lower Manhattan is kid-friendly and offers rooms large enough to accommodate kids for about $100 on select nights. A little more expensive, but still affordable by New York standards, is the centrally located The Muse New York, less than a block from Times Square and Broadway and easy distance to Central Park.
More from FamilyVacationist: