Let's be honest: Some vacations are just better than others. And when teens are involved, you want to choose family vacation ideas that are fresh, cool, and at least slightly off-center. If you're thinking about your next family vacation with the teenagers in your life, skip the uslual been-there-done-that family vacation spots and tourist attractions and try a cooler alternative instead.
Family Vacations with Teenagers
Here are the best trips for teenagers that will give them unique vacation memories to go along with their glitzy Instagram pics and awesome TikToks. 
TRAVEL WITH TEENS: 10 All-Inclusive Family Resorts Even Teenagers Will Love
1. Tallinn, Estonia Instead of Disney World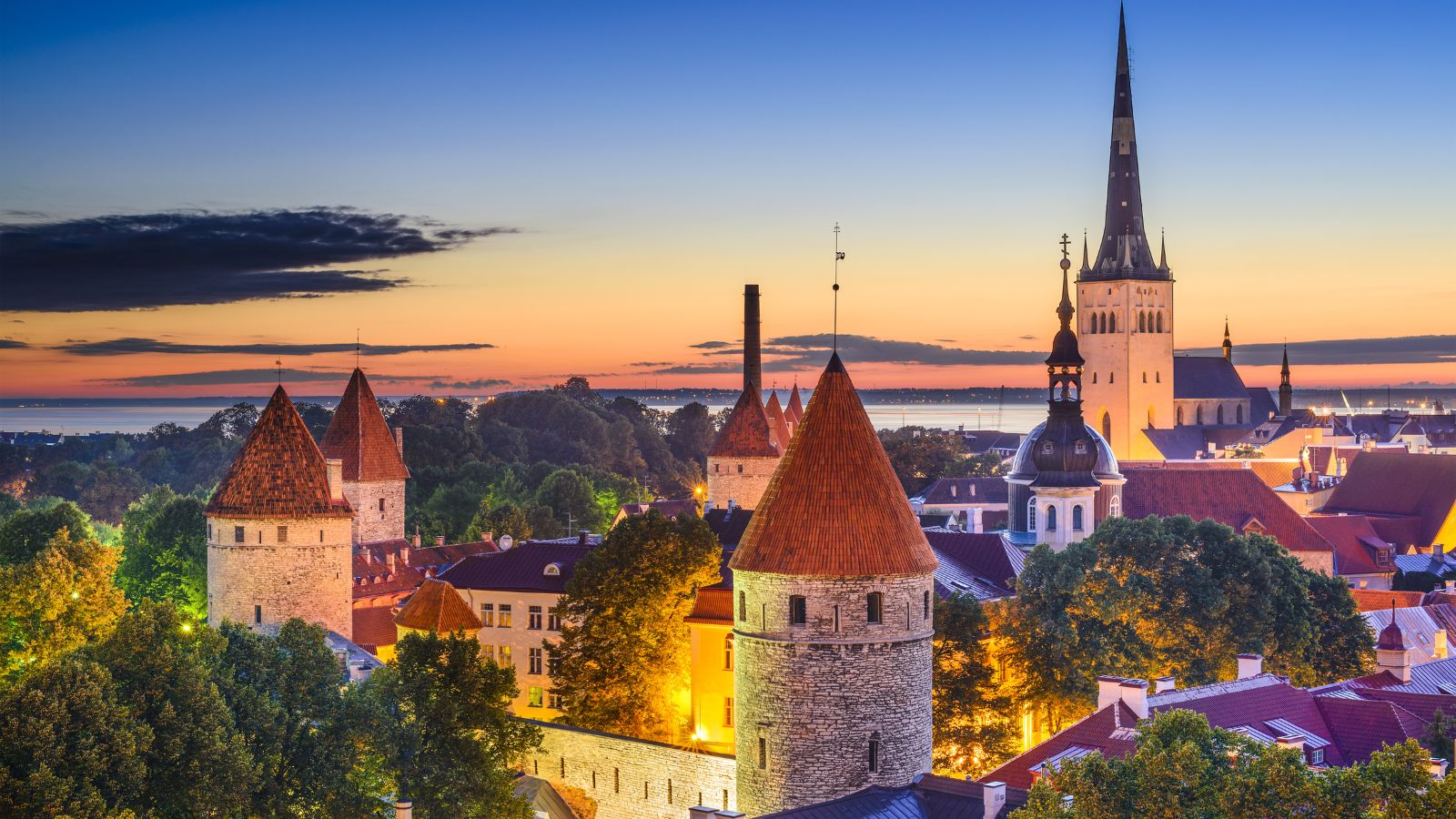 Curiously, my two teen daughters love the Disney princesses more now at 16 and 13 than they did when they were six and three. Me, I'd rather fly for half a day to Europe than a few hours to a sweltering Orlando theme park or Disney World hotel if it means taking them on a truly cool vacation—because real castles, 15th-century towers, majestic turrets, and true magic exists not in swampy Florida but in Eastern Europe.
Your teen may not be able to point to the country of Estonia on a map (above Latvia, to the left of Russia, below Finland, across from Helsinki), but if you go on vacation with your teenager to Tallinn, its capital city, they will probably point to that trip as the best of their young life.
FLY AND SAVE: 16 Best Flight Booking Sites for Cheap Airfares
Tallinn has preserved its entire 13th-century city plan. As a result, the Old Town of Tallinn is a UNESCO World Heritage Site with original cobblestone streets lined with medieval churches and buildings dating back to the Middle Ages. So make the voyage to the edge of the Baltic Sea, have a coffee in one of the bohemian cafes, tour the evocative Film Museum in the Maarjamäe Castle Park, nibble on local foods and shop for vintage Soviet memorabilia at Balti Jaam, then pop into St. Olaf's Church for some warm hugs with your favorite Disney-loving teenager as the sun sets on a perfectly magical day in Tallinn, Estonia. 
Where to Stay in Tallinn, Estonia
Stay at von Stackelberg Hotel Tallinn, a charmingly elegant, relatively new 19th-century gem on the edge of Old Town with exposed brick, stone walls, and fabulous on-site dining inside and al fresco.
2. Philadelphia Instead of Boston
Choose Philadelphia over Boston for just-as-awesome U.S. history (Ben Franklin > Paul Revere), better food (soft pretzels and cheesesteaks compared to chowdah and baked beans), The Arden and Wilma Theaters' daring off-Broadway stage productions, "Free at Noon" Friday concerts live on stage at WXPN, and a local accent you can actually understand.
COASTAL GETAWAYS: The Best East Coast Vacations for Families
In the summer, chill on hammocks and floating patios on the Delaware River at Spruce Street Park, explore the vast community gardens and murals across the city on a trolley tour, wander South Street for the best and biggest pizza slices in all the land at Lorenzo's, and dive into stacks of new and used vinyl at Repo Records. At Magic Gardens, Philadelphia's answer to Barcelona's Gaudi-inspired architecture, you'll be amazed by the mirrored mosaic palace and outdoor labyrinth.
And New Jersey is right across the river, too. Its cool aquarium, historic battleship, minor league baseball stadium, and amphitheater for outdoor concerts offer great day-trip things to do for families with a mix of older kids and younger kids. 
Where to Stay with Teenagers in Philadelphia
With its swanky cool apartment-style suites in the center of the city of brotherly love, Lyric at 1213 Walnut Street makes a perfect base for a Philadelphia vacations with teens.
3. London's West End Instead of New York's Broadway
Theater kids are going to flip for the West End, London's uniquely British answer to Broadway. There are many popular and long-running productions (Les Misérables, The Phantom of the Opera, Cats, Mamma Mia!, and Disney's The Lion King, to name just a few), but the real appeal are the many U.K.-specific West End productions that will likely never make the long journey across the Atlantic.
WORTH THE HYPE: 10 European Tourist Attractions Every Kid Should See
Combined with London's Old World charm, local culture, and central location as a gateway to so much of England and the United Kingdom, and you've got one of the best vacations any theater-loving teen could ever want. 
Where to Stay in London's West End
Teens will get a kick out of Sea Containers London, a luxurious hotel built in the style of early 20th-century cruise ships, on the banks of the Thames. 
4. Train Trips Instead of Cruise Vacations
Families with younger kids love to cruise, especially when kids sail free on family cruises. But if your teenager is happier doing something different and unique, they probably won't ever be satisfied with a cruise ship, whether its their first cruise or their fiftieth. Even the biggest, best, and newest cruise ships with great water parks like Royal Caribbean's Wonder of the Seas and Carnival's Mardi Gras (with its roller coaster at sea) simply aren't different enough. So, one great way to mix it up for your next vacation is to ride the rails with your teen traveler.
 CLOSE TO HOME: 17 Best All-Inclusive Resorts in the U.S. for Families
Amtrak's Empire Builder is a 46-hour Amtrak vacation between Chicago and the Pacific Northwest (concluding in either Portland or Seattle). Along the route, you'll see the night skyline of Minneapolis, traverse the North Dakota plains, pass over the 117-foot high Gassman Coulee Trestle that was built in 1899, and skirt the edges of Glacier National Park in Montana. 
To up the ante even more on train travel with your teen, head north to Canada and experience the natural beauty and outdoor adventure of the Rocky Mountain landscape in luxury on a Rocky Mountaineer journey. These trips come complete with full glass-dome windows, outdoor viewing areas, and delicious gourmet food, which you can either eat at your seats or in a glamorous dining car.
5. Prague Instead of Paris
Paris is for lovers, and it's great fun with kids, but for skeptical teens it may seem too cliché. Save Paris for when they're adults and can fall properly, madly in love with the City of Light. Instead, why not take your teen to Prague, sometimes called the Paris of the East?
FUN FOR ALL AGES: 12 Best Cancun Resorts for Kids and Teens
In Prague you'll experience one of the most cultured and stunning cities in Europe. Start with a visit to Prague Castle, a UNESCO monument and architectural marvel that draws visitors from around the world. Wander to the John Lennon Wall with a marker to add a favorite lyric or two to the ever-changing graffiti of this ad-hoc monument. Then take a leisurely stroll over the iconic 14th-century Charles Bridge during the golden hour for out-of-the-world views of the Old Town of Prague and photos that will make your teen's friends all kinds of jealous back at home. Active teens might enjoy hiking and trekking in the scenic Czech countryside just beyond the city.
Where to Stay in Prague with Teenagers
Stay at Friday Hotel, a funky and glamorous boutique hotel in the heart of Old Town Prague. Free breakfast included!
6. Glacier National Park Instead of Mount Rushmore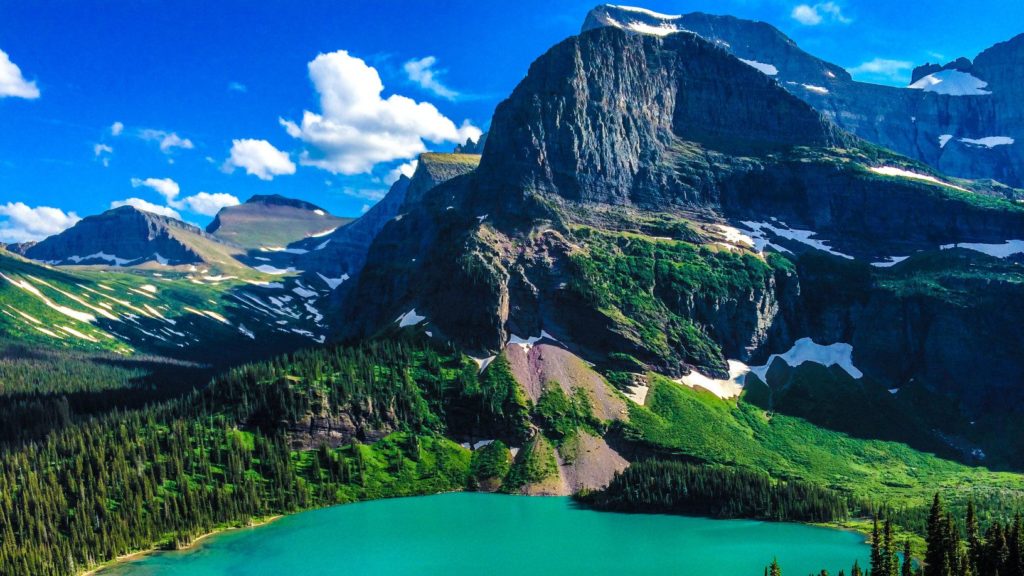 Can we talk about how grossly overrated Mount Rushmore is? It's in the middle of nowhere and so incredibly boring. You drive for hours, see the stone presidents, and say, "Okay we did that. Now what?" It is absolutely not a teen-approved vacation destination. 
Instead, let them experience a family road trip along Going To the Sun Road through the heart of the most underrated national park in the continental United States, beautiful Glacier National Park. While portions stay drivable year-round, the full 49-mile route is only open for round-trip drives for a few months each year (generally from about late June through early October). If you can plan your teen travel for that window of time, you and your kid will be treated to what is, hyperbole aside, the finest day of driving anywhere in America. Even skeptical teenagers will be wowed by the abundance of mountain goats, bears, wildflowers, and cascading glaciars.
LODGE LIFE: 12 Best National Park Lodges in the U.S.
Along the way, there are many opportunities to stretch your legs and breathe in fresh mountain air with well-marked hiking trails and walking paths. On a longer stay, your teens might enjoy the horseback riding, whitewater rafting, and hut-to-hut hiking offered in and around the national park. 
Where to Stay Near Glacier National Park
The spacious private wood cabins, 24-hour laundry facilities, and pool make West Glacier KOA (just minutes from the West entrance of the park and Going To the Sun Road) is one the best family campgrounds in America.
7. Portland, Oregon, Instead of San Francisco
Both San Francisco and Portland have legendary bookshops (City Lights and Powell's, respectively) and stunning natural elements nearby (Muir Woods in California, the cascades along the Historic Columbia River Highway in Oregon). But the hipness capital of the Pacific Northwest also has a delicious doughnut culture, a thriving U.S. soccer scene, and is more manageable on foot or bike with your teens, who'll bask in Portland's lush green glow. 
WOW-WORTHY: 7 Best West Coast Vacations for Families
While there, belly up to one of the city's food pods, the coolest example of food truck culture in the country. Taste bites from all over the world and play corn hole or other community games shared at these pods. For something a bit different, pop into the oddity scene at Peculiarium and then untangle the myths of Portland's Shanghai Tunnels, a network of catacombs once used for nefarious purposes. Of course, you'll want to take a drive to Bridal Veil Falls and Multnomah Falls and the rest of the natural sights along the Columbia River too. 
Where to Stay with Teens in Portland, Oregon
Stay at Crystal Hotel, a 51-room property across the street from the legendary Crystal Ballroom music venue. Each room is inspired by a song or live a performance from the last century at the historic ballroom, and each is decorated uniquely with colorfully painted headboards, black velvet drapes, and animal print upholstery. Plus, when you stay at the hotel you get free admission to its saltwater soaking basement pool.
8. West Hollywood Instead of San Diego, California
Even with its famed zoo, Wild Animal Park, Coronado Beach, and Gaslamp Quarter, sunny San Diego may be a bit too vanilla for most teens. Oh, San Diego is pretty without a doubt, but that's part of the issue: It's just too pretty and too comfortable. 
PACK YOUR PASSPORT: 13 Best All-Inclusive Family Resorts in the World
It's a great idea to visit San Diego with younger kids, then hit West Hollywood when they're teenagers. This is the most walkable city-within-a-city in America. In West Hollywood, you're just a pleasant and scenic stroll away from the Hollywood Forever Cemetery, where Chris Cornell of Soundgarden, Johnny and Dee Dee Ramone, Judy Garland, and Toto (the dog, not the band) are buried.
Also right here is the Paramount Studio Tour for a taste of the Hollywood movie and TV world, the Walk of Fame, In-n-Out Burger, The Groundlings legendary improv room, The Comedy Store, and all the decadent icons on the Strip: Viper Room, Whiskey A-Go-Go, The Roxy, and the Rainbow Bar and Grill. 
Where to Stay in West Hollywood
Stay at 1 Hotel West Hollywood on Sunset Strip, with its sunny pool deck overlooking the Los Angeles skyline, the Canyon walkway inspired by the Hollywood Hills, connecting rooms reflecting a low-key SoCal chill, and a rooftop patio restaurant and bar. 
9. Bonaire Instead of Aruba
If your teens are anything like mine, they long to wear something that Target doesn't sell so as not to look like everyone else at school. And they crave family travel adventures no one else in their grade will have had, either. 
Bonaire is the physical island embodiment of a teenager's budding counter-culture independence! There are wild goats running along the road, feral donkeys just hanging out on beaches, native flamingos standing on single legs as they famously do, and crystal-clear water not at all dotted with thousands of selfie-stick wielding tourists. In short, Bonaire is one of the most authentic and amazing Caribbean beach vacations you could ever give your teen.
TROPICAL VACATIONS: The 4 Best Hawaii All-Inclusive Resorts for Families
On this small island in the Caribbean Netherlands, there's a Hertz location to rent a car and explore (just watch out for the aforementioned wild goats). There are also some terrific all inclusive resorts where your teens can get away from high school in a place almost no one back home has heard of. Oh, and the opportunity for horseback riding followed by swimming in the Caribbean Sea is the kind of thing they'll never forget. 
Where to Stay with Teenagers in Bonaire
Stay at Divi Flamingo Beach Resort and Casino. This all-inclusive resort is an easy walk into the heart of the capital city of Kralendijk and with the island's Hertz location conveniently on-site, the beach resort is the perfect home away from home in Bonaire. 
10. Minneapolis and Saint Paul Instead of Chicago
The coolest modern Midwestern city isn't the windiest one, but rather a twin. Head a few hundred miles north of Chicago to revel in all that Minneapolis is currently offering teens and their families. As it gets obscenely chilly here, you might think to avoid the Twin Cities in winter, but doing so will cause you to miss the Saint Paul Winter Carnival, a mostly free family event that happens all over the metro area and has been happening since way back in 1886! 
PACKED WITH FUN: 12 Best Midwest Vacations for Families
For all-year-round fun in Minneapolis, there's of course the mammoth Mall of America, complete with roller coasters, The Void VR experience, Amazing Mirror Maze, and more shopping than you can imagine. Teenagers will also like Electric Fetus Records, where Prince himself once bought vinyl; indie bookshops; Broadway-quality theaters; and a gloriously underrated foodie scene. 
Summer, though, is where Minneapolis shines, with Twins baseball at Target Field; Minnesota United soccer at the stunning Allianz Field; the incredible (and free!) Minneapolis Sculpture Garden; the stunning Stone Arch Bridge spanning the Mississippi; and Bde Maka Ska, the largest lake in Minneapolis, where you'll find locals biking, kayaking, and even sailing every beautiful sunny warm day. (Visitors can rent all the recreational equipment needed for a splendid lakeside day with teens. Who needs indoor water parks?)
Where to Stay in the Twin Cities
Stay at Canopy by Hilton Mill District, a cool chain hotel that doesn't feel corporate thanks to being housed in a reinvigorated 1900s building. There are bicycle rentals on-site, and for adults, complimentary tastings of local beer, wine, and spirits every night.
More from FamilyVacationist: