If you're dreaming of a trip to Disney World or Disneyland, "winging it" is not an option. Spontaneity and serendipity are great for some family vacation ideas, but not when it comes time to plan a Disney trip. Without a good strategy, your dream vacation to one of the best family vacation spots in the U.S. will be headed straight for epic meltdowns, long lines, and missed opportunities.
How to Plan a Disney Trip Everyone in the Family Will Enjoy
The bad news is that Disney has made planning a trip more complicated, not less, with ongoing construction projects, closures, and the introduction of Disney Genie, a suite of trip-planning tools for the Disney parks.
Now for the good news: Unlocking true Disney magic is possible with the right strategy. And while there's no single "right way" to plan a Disney trip, there are some important questions you need to ask yourself before you go. The answer to these questions will inform your entire vacation and ensure that everything goes according to plan on your Disney vacation. 
PLAN YOUR TRIP: When Is the Best Time to Visit Disney World and Disneyland?
1. What Time Do You Want to Arrive at the Park?
If you want to avoid crowds, skip lines, and generally feel like you have the park to yourself for an hour or two, the tried-and-true strategy is to arrive at the park as soon as it opens (or even earlier if you're staying at a Disney World hotel or Disneyland hotel with extra perks). 
But while that's all true, there's also nothing quite as miserable as watching a toddler in full-on meltdown mode at 7:30 a.m. If your family isn't the type that can wake up and go, then don't! Yes, you'll have to deal with crowds and rides slightly differently—but the Orlando theme parks offer special light shows, parades, and experiences later in the day and evening that may better suit your family's schedule.
SMALL WONDERS: 10 Best Disney Rides for Little Kids and Toddlers
On the flip side, if you are a family or early risers, use that to your advantage by getting to the park early. When you'd normally banish the kicks back to their bedroom for a few more minutes of shut-eye, instead get them ready to roll for an early arrival, character breakfast, or a rope-drop celebration. 
The point is to be honest with yourself about how well you and your kids will do with an early wake-up and plan your Disney arrival accordingly. 
2. How Much Stimulation Can You and Your Family Handle?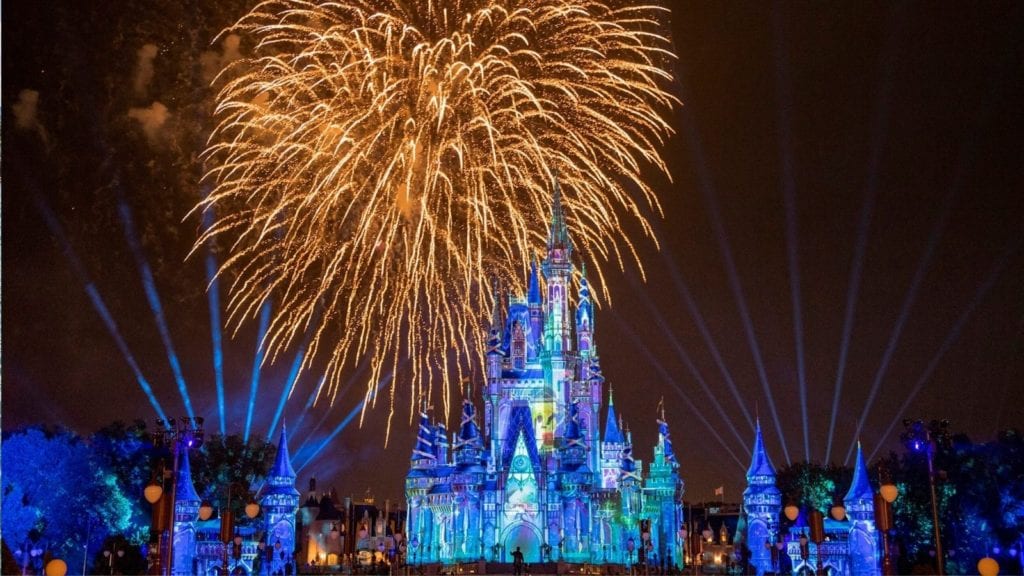 Even for the most roll-with-the-punches kids, the amount of stimulation you get in a day at Disney can sometimes be too much. One of the most overlooked Disney strategies is the midday nap, especially if you're a family of early risers.
THEME PARK ETIQUETTE: What to Wear to Disney World (and What to Avoid)
Disney theme park tickets are good for the whole day's admission as long as the park doesn't fill to capacity or if there's a special event. And if you have a park hopper pass, it's easy to switch parks for the afternoon or evening and squeeze in a much-needed reset between all the magic. Have lunch in the parks or back at the resort, hang out by the pool, or just catch some shut-eye for a few hours during the hottest parts of the day. It's a great way to decompress.
Speaking of overstimulation, if there's one thing that really puts kids (and sometimes parents, to be honest) over the edge, it's the evening fireworks at Disney. If thunderstorms or loud bangs send your kids cowering under the bed, then for the love of all things Mickey do not take them to watch the fireworks. Make a hasty exit around 7:30 p.m. and avoid a meltdown. 
MAGICAL PERKS: The Complete Guide to Disney Vacation Club
I know, I know. The fireworks are amazing! You can ooh and ahh! But you know what else is awesome? Night swimming at your resort pool where you can see fireworks from a (quiet) distance, depending on the night.
Or if you really have to see them but don't want to be inside the park with the big crowds, stay at a Disney hotel with fireworks views. In Orlando, the best bets are Disney's Contemporary Resort, Disney's Yacht Club, or Disney's Beach Club. In Anaheim, you can watch the fireworks right from your balcony at Courtyard by Marriott Anaheim Theme Park Entrance if you book a resort view room.
3. Do You Experience Motion Sickness Easily?
If car rides quickly get queasy, then you want to steer clear of certain rides (The Mad Tea Party should have the words "of death" next to its name, honestly). But that doesn't mean you'll be down and out for every ride. 
BATUU BOUND: The Ultimate Guide to Star Wars: Galaxy's Edge
Some of the newer Disney rides, like Seven Dwarfs Mine Train or Minnie and Mickey's Runaway Railway, use trackless and magnet-based technology for a really smooth experience, which means you're less jostled overall.
But if you just want to ride gentler attractions like Jungle Cruise, Na'vi River Journey, and Living with the Land, that's cool, too. Know your limits and plan the rides for your Disney trip accordingly. 
4. What Kind of Food Do You Like?
In recent years, Disney has really stepped up its game when it comes to food. Besides the Food and Wine Festival in EPCOT every fall, you can find pretty much any type of food, from Moroccan-inspired dishes at Tusker House at Animal Kingdom to gourmet grilled cheeses at Woody's Lunch Box at Hollywood Studios in Orlando.
But if your kids just want chicken fingers at every meal, you'll be able to get it anywhere you go. With hundreds of restaurants on Disney property, you can have your Mickey waffles for breakfast and sit down at a chef's table for dinner. And quick-service options and mobile ordering means you don't necessarily have to choose one restaurant or one type of food for each meal. 
DISNEY DINING: 11 Best Disney World Foods and Where to Eat Them
If you have dietary restrictions or are traveling with food allergies, add a note when you make your dining reservations. Cast members are well trained and can point out allergy-friendly menu items, make substitutions and adjustments, and help you find the best places to dine in the first place, so you can breathe easy.
Reservations open 60 days in advance for resort guests, and top restaurants and times go quickly. If you do want to sit down for dinner at Be Our Guest, for example, you'll want to make sure you hop to it as soon as the reservations window opens.
5. How Tall Are Your Kids?
This may seem like a weird question to ask, but it's important to set expectations with your kids that not every ride is appropriate for them. While the vast majority of rides and shows are designed for any height, you can't effectively plan a Disney trip if you don't understand that some of the big ticket attractions (like Tower of Terror, Rock n' Roller Coaster, and Space Mountain) will turn kids away if they're not tall enough.
SUN AND SAND: 10 Dreamy Florida Beach Resorts Perfect for a Family Vacation
Walt Disney World Resort in Orlando provides a full list of height requirements for its theme park and water park rides here. Disneyland in Anaheim lists its height requirements for rides here. Required heights for rides vary, but the average height to ride is 35" or taller. For the biggest thrill rides at Disney, 44" is standard.
6. Which Characters Are on Your Must-See List?
If you know the words to Let it Go by heart (whether you want to know them or not), then you're probably going to want to find a way to see Elsa and Anna while you're at Disney. For many kids, one of the most magical parts of the parks is meeting their favorite characters in real life.
Instead of waiting in long lines for a traditional meet-and-greet experience, plan a Disney trip that includes character dining, where your favorite characters come to you. You can see Lilo and Stitch at 'Ohana at the Polynesian Village Resort, meet the princesses at Cinderella's Royal Table in Magic Kingdom, or hang out with Disney Junior characters at Hollywood and Vine at Hollywood Studios. 
PACKING GUIDE: What to Pack for Disney World (and What to Leave at Home)
If meeting specific characters is not part of your Disney plan, but you still want to have some interactions,  you can reliably count on getting heckled by stormtroopers while walking through Galaxy's Edge or spotting Mickey and Minnie ride through Main Street USA on an old-fashioned trolley.
7. What Are Your Must-Do Rides?
Disney gets crowded. Picture New York City during the holidays and you'll have a pretty good idea of just how crowded. That means long lines and long waits, especially for the big rides. When you plan a Disney trip, decide which rides are absolute must-dos and which ones are okay to skip if you have to. Set a rule for how long you're willing to wait. About 45 minutes is as much as I can stand, personally.
MAKE MEMORIES: 13 Best Disney World Rides for Adults and Teens
You may also want to use park hoppers to your advantage, hitting the same park multiple times to get a chance to ride everything throughout the course of your stay. Or, you can spend up for Genie+, which lets you bypass the lines on most rides for a price.
8. Do You Want to Spend Your Whole Vacation Together as a Family? 
Disney vacations are synonymous with family vacations, so it may seem like you have to spend every waking moment together to truly live the Disney experience. But if you need a mini-vacation from your family vacation, Disney caters to adults, too. There are on-site babysitting services and truly epic kids' clubs at most on-property Disney resorts, making it feasible to sneak off for a date or some alone time.
FUN WITH THE KIDS: 7 Florida Attractions That Are Just as Much Fun as Disney and Universal
Spend a day relaxing at the Grand Floridian's spa, head for a night out at Disney Springs, or just sit by the pool without having to watch your kid slide down the slide for the millionth time. There are enough options to plan a Disney trip that includes some down time for parents and kids alike.  
9. Does Your Family Love to Swim?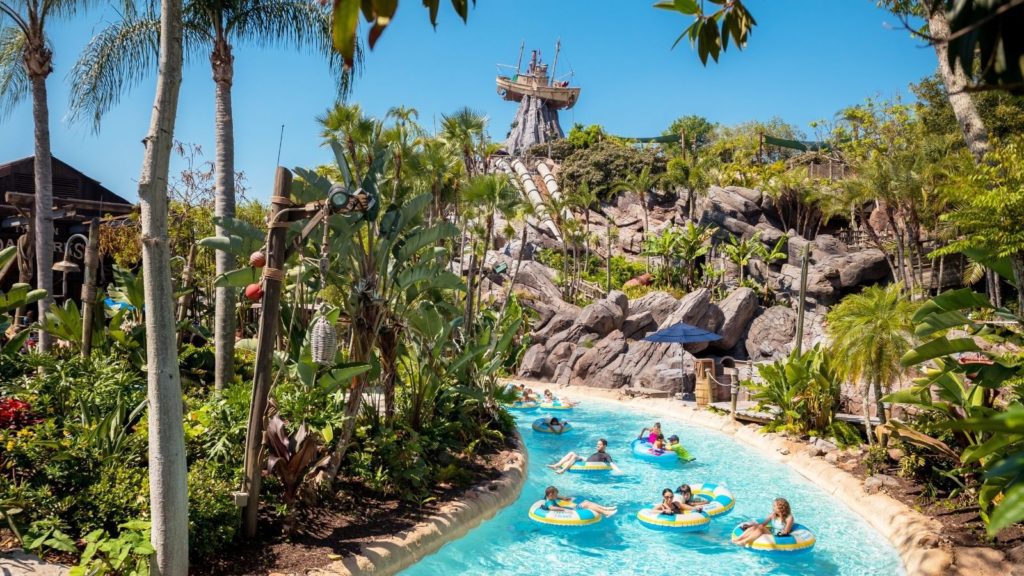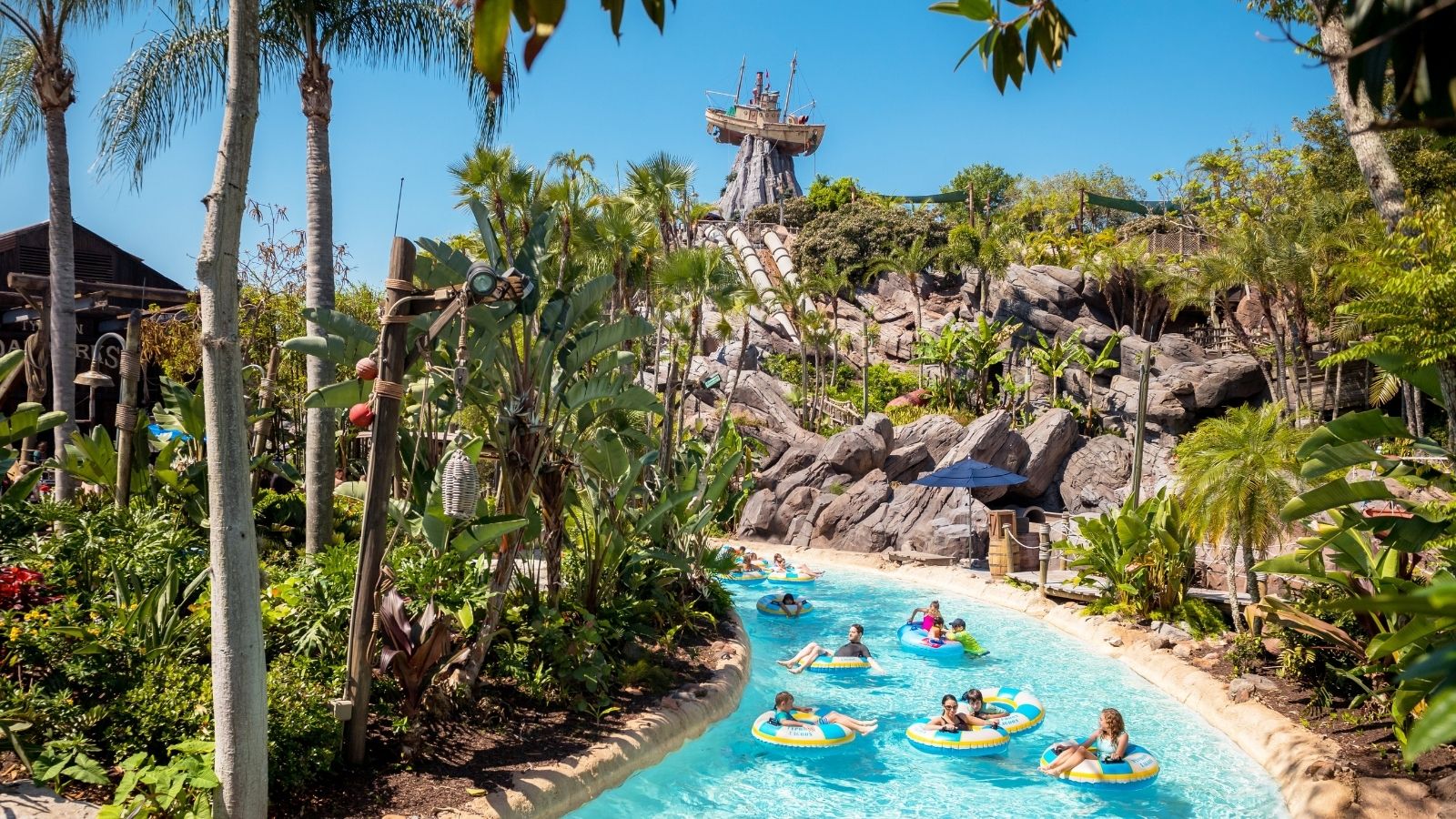 With the exception of the Star Wars hotel, all of the on-property Disney World hotels have a pool. Some are more exciting and elaborate than others, though. If your kids love nothing more than to spend hours splashing around at the hotel pool, consider booking a few nights at Disney's Yacht Club, Disney's Beach Club, Disney's Polynesian Village, Disney's Grand Floridian, or Disney's Wilderness Lodge. 
WATER WORLDS: Tips and Tricks for Visiting Blizzard Beach and Typhoon Lagoon
When you plan a Disney trip, build pool time into your stay with a resort day. It's a great way to take a breather—there's plenty of fun music, games, and activities happening every day—and save money as well. And if you've got a family of water lovers, add a day at Blizzard Beach or Typhoon Lagoon, one of the two Disney water parks in Orlando. Kids should be strong swimmers for most of the rides or the wave pool, but there are fun splash zones and play areas for little ones too.
10. Are You Celebrating a Special Occasion?
Special occasions are where the Disney magic really shines. Birthdays, anniversaries, babymoons, honeymoons, first-time visits, engagements—whatever you're celebrating, Disney cast members love to help make it special. Make sure you let them know when you check in and you'll find moments of magic sprinkled throughout your stay, even if it's just "happy birthday" wishes in passing.
READY, SET, GO: 10 Things You Should Know Before Your First runDisney Race
If you want to help the magic along, a little foresight can go a long way when you plan a Disney trip. Whether you want to set up a surprise proposal, get a behind-the-scenes tour, or join a private fireworks showing, there's plenty you can do to make your experience that much more special.
More from FamilyVacationist: